Pumpkin pie is a staple of Thanksgiving dinner. Whereas most traditional desserts are derived from either chocolate or fruits, pumpkin pie is different in that it is a vegetable dessert (though botanically it is technically a fruit). As such, pairing a dessert wine with pumpkin pie is a unique challenge. IntoWine.com asked a panel of wine experts their thoughts on what dessert wine to pair with pumpkin pie:
"Cream or Oloroso Sherry. My specific bottle recommendation is the Lustau East India Solera Sherry (approx price range $22). The key here is to find a wine that will echo the brown spices used in pumpkin pie and no wine has as much sweet spice character as an aged Sherry. Lustau is an outstanding producer of Sherry, and their East India bottling has an abundance of warm, nutty and spiced-tinged flavors." - - Efrain Madrigal, Wine Director, Sam's Wines & Spirits, Chicago, Highland Park and Downer's Grove, Illinois
"Vin Santo goes very well with the pumpkin spice flavors and its acidity balances the richness and creamy texture of the pie. Plus, Vin Santo has a nutty character and is not overly sweet, so there isn't too much sugar competition with the pie." - Greg St. Clair, Italian Buyer, K&L Wine Merchants , San Francisco Bay Area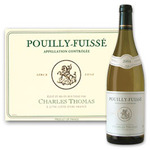 "Although it's not a "Dessert Wine" per se, the Charles Thomas Pouilly-Fuisse 2004, Burgundy, France, $24.99, works well with pumpkin pie. Its nose showcases light notes of cinnamon and baked apple, echoing spice traits of the pie. This unoaked Chardonnay has a nice, crisp acidity, which cuts through the lush richness of the dessert." – Jennifer Hibbard, My Wines Direct, Napa, CA – Author of Wine Blog Through the Wine Glass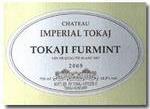 "2005 Tokaji Furmint dry (Puklus), Hungary, (approx $13): Looking for something different? Try this exotic wine that's redolent of rose petals, green apples and citrus notes. Serve slightly chilled. Score: 87/100." - Natalie MacLean, author of the best selling book Red, White and Drunk All Over, offers a free e-newsletter at www.nataliemaclean.com.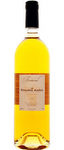 "Rivesaltes. My recommendation is the Domaine Fontanel Rivesaltes Ambré (approx $24). This is a unique, semi-oxidized, and utterly delicious dessert wine. The deliberate partial oxidation lends some Sherry-like nuttiness to its sweetness and tangy acidity." - Mark Middlebrook, Paul Marcus Wines, Oakland, California
See also:
Thanksgiving Dinner Wine Recommendations 
Christmas Wine Gift Recommendations