Beef Bourguignon is a French staple. From rustic peasant origins, this rich stew of beef braised in red wine has evolved to win a place among the most widely known traditional dishes of French haute cuisine. We asked our panel of experts what they'd recommend to sip alongside this hearty, robust dish:
When thinking about wines to pair with Beef Bourguignon, Pinot Noir immediately comes to mind. However, since we are basically talking about beef stew, one can expand the list to include Cabernet Sauvignon, Merlot, or any other red wine than has sufficient tannins to counter the rich and tender stewed beef. The 2005 Atrea "Old Soul Red" is a wine that seems to fit the bill. The Mendocino wine is a blend of Z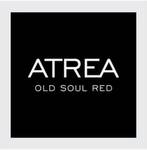 infandel, Syrah, Petit Sirah, and Malbec; all organically farmed. It has a beautiful ruby-plum color and an intoxicating nose of Kirsch and dark berries. Layers of dark juicy fruit balanced by soft supple tannins make this unusual blend a must try! - Joel Bleskacek, Proprietor, Ruby Wine, a boutique wine shop in San Francisco's Potrero Hill district
-------------------------------------------------  
I'd most likel
y reach for a youthful Red Burgundy or Rhone for a savory meal like this. From Burgundy, I love Rene Bouvier's wine, his 2004 Vieilles Vignes would be a great match. This wine is sourced from some of his favorite old vines in Gevrey Chambertin. It retains classic Gevrey power and an intense core of dark cherry fruit but the old vines are all about finesse and a suave tannin structure. A Rhone to reach for would be the 2005 Alexandre Rochette Crozes-Hermitage.  Greg Viennois made this gorgeous wine – a juicy, dark-fruited Syrah more rustic and peppery than the suggested Burgundy. Either wine would meld beautifully with the dish, it just depends how you like it! - Tony Connell, Personal Wine Consultant for Montesquieu Wines
----------------------------------------------------------------  

When my wife and I plan a meal to pair with a wine, or visa versa, we try to focus on traditional combinations that have stood the test of time. Beef Bourguignon is one of those dishes that begs the sommelier, whether domestic or professional, to use a wine that is easily found in the area of the dish's origin. In this case, Beef Bourguignon, literally translated as Burgundian Beef, is a very old French recipe that uses fatty beef cooked in red wine to create a stew that is either served warm or cold (as in a left-over, the following day). The red wine was typically a red Burgundy – a Pinot Noir or Gamay. For this recipe, you actually want two bottles of red wine. One to cook with and one to serve with the meal. The wine in which the meat is cooked (along with other ingredients like mushrooms, bacon, onion, potatoes) should be a hearty, deeply colored red wine – almost any Malbec or Australian Shiraz will do fine (About $10). Go ahead and use the whole bottle to create the stew. The second wine should be served with the meal, and to the chef while the food is cooking. My suggestion: a hearty, fruit-driven, full-bodied American Pinot Noir. My money is on the Adelaida "HMR Estate" Paso Robles Pinot Noir. Ripe cherries, rich coca-cola, plum, and spice wet through the palate and finish on soft fine-grain tannins. There is just enough acidity in this wine to refresh the palate for bite-after-bite of any Beef Bourguignon. At about $25, this traditional pairing is hard to beat. – Ben Spencer is a diploma student with the Wine & Spirit Education Trust and an IntoWine Featured Writer.
----------------------------------------------------------------  
Old worl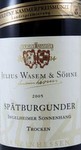 d style, rustic Pinot Noir is my favorite wine to pair with this dish and it would seem that Burgundy should be my natural choice. In the spirit of European solidarity though I'm going to suggest a Pinot from …Germany. Yes, I tried one recently from the land of Riesling and I must say that I was seriously impressed. Here the grape is called Spatburgunder. Wasem is the Producer and the wine was from 2005 vintage. Multilayered and elegant, complex and generous, combining both flavors of earth and fruit, the structure of this wine makes it very enjoyable for both snobby Burgundy connoisseurs as well as simple pleasure seekers. Under $20 a bottle retail makes it a great buy. Spruce has it on their list. - Cezar Kusik, Fine Wine Specialist, Fourcade & Hecht Wine Selections
----------------------------------------------------------------  
For me, w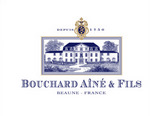 hen cooking with wine, the best wine to pair is the same wine being used for the cooking wine. The trouble with that is it can get expensive. Often people use a cheaper wine for cooking. For that reason, I suggest finding some middle ground. In this case, I would recommend a Bourgogne from a good vintage. This is the lowest level in the hierarchy of Burgundy wines. Red Burgundy wines are made from the Pinot Noir grape. 2005 was a fantastic vintage and the Bourgogne level wines are drinking great right now. They can range in price from under $10 to closer to $100. I am going to recommend the 2005 Bouchard Aine et fils Bourgogne. Available for under $15, this wine is very good and affordable enough to cook with and serve at the table. It has classic Pinot Noir characteristics; lots of cherries and an interesting earthiness. With balanced acidity, it will work well in the kitchen or at the table. - Loren Sonkin is an IntoWine.com Featured Contributor and the Founder/Winemaker at Sonkin Cellars.