The IntoWine.com 2nd Annual "Top 100 Most Influential People in the U.S. Wine Industry" – 2013
Our 2013 iteration of this list is intended as a source of education and discussion. The making of this list is never an easy process. Who are the most influential wine people in the United States, and how exactly do you define 'influential?' Does influential mean people who move markets, impact consumers, inspire winemakers, form policy, and create debate? Yes. Though some decry the consolidation of the wine industry (and that is an issue worth considering) we are not trying to suggest who is "good" or "bad" within America's wine industry. We merely define the Top 100 people, from winemakers to law makers, bankers to bloggers, and sommeliers to celebrities who influence wine; how it is made, marketed, perceived, sold, shipped, purchased, shared and consumed. As was true in 2012, we sought help to assemble this list people from a diverse group of people and we are grateful for their input. And we chose to release it today, January 29th, as it was on this day in 1919 when the pathetic policy of Prohibition was ratified; the effects of this lunatic legislation still evident in our country's inability to ship and sell wine across state lines. We honor winemakers, wine drinkers and wine lovers of every conceivable demographic. Use this list, comment on it, share it with everyone, learn from it, and continue your joy of being IntoWine.


100- Jay Sung: as the new CEO of Lot18, a wine subscription service pairing family-owned producers and wine lovers, Lot18 has helped its 750,000 members purchase and receive millions of bottles of wine from more than 500 wineries around the world, mainly small lot and hard to find wines. Lot18 offers daily deals including limited time discounts and wine clubs. Though 2012 was tumultuous for them, they have streamlined their business model and look poised to make an impact.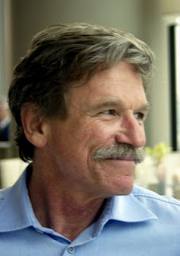 99-Paul Dolan: started out as the winemaker for Fetzer in Mendocino, helping ramp up production to over two million cases and fundamentally beginning the shift toward more conscious farming. He moved on to form Paul Dolan Vineyards and Mendocino Wine Company and fully supports and promotes biodynamic farming practices. Dolan introduced the Code of Sustainable Winegrowing to the Wine Institute, authored a book on sustainable farming and served on President Clinton's Council on Sustainability and speaks across the U.S. advocating for healthier farming practices.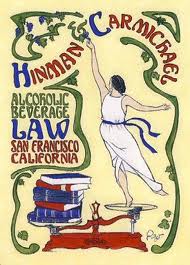 98- John Hinman: No one likes lawyers, until you need one. As founder and partner of Hinman & Carmichael, Hinman has more than thirty-five years experience with all aspects of the alcoholic beverage industry and is one of the leading alcoholic beverage trade practice, marketing, and distribution lawyers in the U.S. His firm has successfully represented industry members in BATF, TTB, and ABC proceedings. He lectures at UC Davis Extension, is a regular participant in industry seminars and battles against wines dubious overlords.

97-Richard Becker: formed Becker Vineyards in Texas in 1995 producing only 1,500 cases. Now he routinely produce 50,000 cases of 20 different varietals, including Voigner, Chenin Blanc, Mouvedre, Merlot, Malbec, even Gewurztraminer. But he is best known for Cabernet Sauvignon. The awards that Becker has won for these wines, especially Voigner, prove you can make fine wine in Texas Hill Country. Becker has influenced a number of Texas wineries by showing that for a well crafted product, there is always a market. President George W. Bush served Becker wines at the White House.

96- Chris Taylor: WinePoynt started in 2009 with the mission to integrate wine features and services bringing together and providing value to wine consumers, retailers, restaurants/wine bars, and suppliers. They launched the smart phone application for Android and iPhone in 2011. WinePoynt learns wine preferences, makes recommendations, connects users, shares wine activity, and ensures customers can find wines they will enjoy in the locations where they are shopping or dining.

95-Paul Sloan: As Small Vines proprietor and viticulturalist, pushing compact spacing, Sloan's philosophy is that high-density plantings focus the energy of the vine into smaller, more intensely flavorful clusters, producing better quality wine. Striving to innovate, not duplicate, Sloan advocates water conservation, soil conservation, and utilizing more efficient machinery to reduce pollutant outputs. He utilizes close-spacing of vines similar to what you find in Burgundy and Bordeaux and many grape growers are taking notice.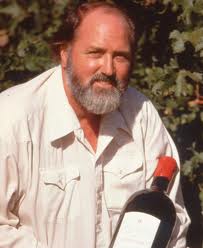 94-Donn Chappellet: Chappellet was the first winery to pioneer high-elevation vineyard planting, establishing mountain-grown Cabernets as some of California's most coveted wines. The winery has also served as an incubator for some of California's legendary winemaking talents, including Phil Togni, Joe Cafaro, Tony Soter, Helen Turley, Mia Klein, Cathy Corison and current winemaker Phillip Corallo-Titus. Chappellet has been lauded by every major wine magazine.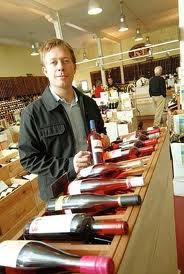 93-Trey Beffa: of K&L wine merchants (with three retail stores in Hollywood, Redwood City and San Francisco, in California) has vast selection of wines, from rare to common table wines, at good prices. While the selection of wines from around the world is strong the website distinguishes itself by the breadth of West Coast wines. With a bevy of buyers at his disposal, Beffa oversees one of the largest selections of diverse wines. Named best wine website by the Wall Street Journal, and one of the 10 best online wine shops by Food & Wine Magazine.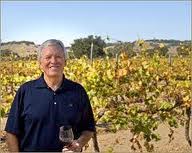 92-Bill Foley: As the founder of Foley Family Wines, Bill Foley has amassed an impressive portfolio of 12 wineries from diverse regions including Napa, Sonoma, Santa Barbara, Paso Robles and Washington. Expecting to produce and sell around 700,000 cases in the U.S. in 2013, Foley owns Lincourt, Sebastiani, Chalk Hill, Firestone, Merus and Kuleto brands among others. Foley's New Zealand holdings already include two wineries. But Foley's success is in letting each winery maintain its own identity, avoiding the homogenization of acquisition.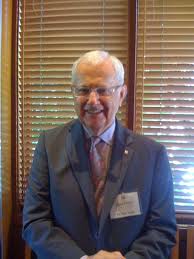 91-Rudi Wiest: started Cellars International, Inc. and has since become the largest importer of German fine wine to the U.S. Since that time he has been a crusader, focused exclusively on German wines and his distributorship has allowed restaurants and consumers to discover all the great German wine growing regions and have access to wines they might not otherwise taste. His Rudi Wiest Selections educates the wine trade with a variety of national tastings, helping to give German wines a high profile.