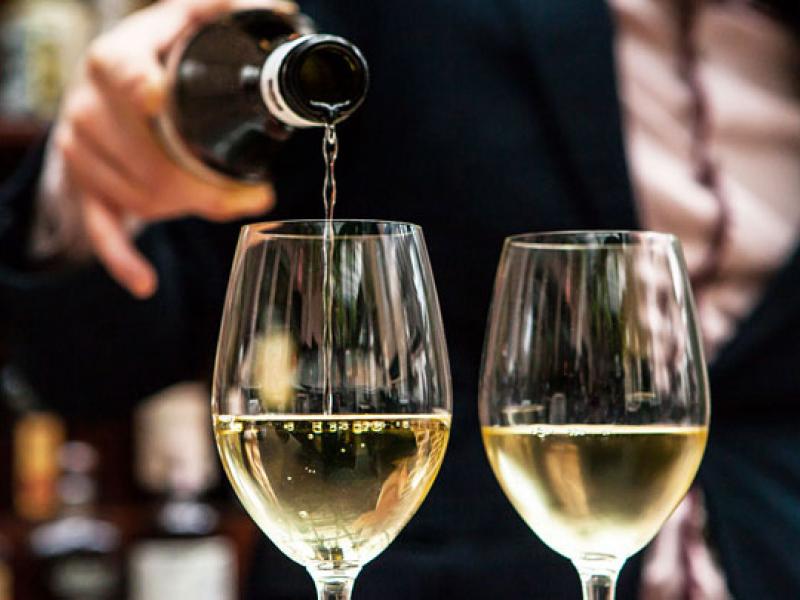 There is currently a raging debate as to the validity of what an "influencer" is. Who are the most influential wine people in the United States, and how exactly do you define 'influential?' Does an influential mean a person who moves markets, impacts consumers, inspires winemakers, forms policy, creates debate and helps change the industry itself? Yes. We are not trying to suggest who is "good" or "bad" within America's wine industry, merely the Top 100 people, from winemakers to law makers, bankers to bloggers, and sommeliers to celebrities who influence wine; how it is made, marketed, perceived, sold, shipped, purchased, shared and consumed. A 2017 Nielsen report found that 42% of millennials use social media to post photos of what they're drinking, and 45% are influenced by social media when choosing what they drink – therefore "influence" is a moving target. We sought help to assemble this list from a diverse group of people in the wine community and we are grateful for their input. This list is meant to honor winemakers, wine drinkers and wine lovers of every conceivable demographic. Use this list, comment on it, share it with everyone, learn from it, and continue your joy of being IntoWine.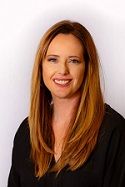 100-Cheryl Durzy: founder and CEO of Liberation Distribution AKA LibDib. LibDib is rapidly changing the less-than-sexy distribution side of the wine business. Cheryl and her team launched their distribution platform distributing thousands of products to restaurants, bars and retailers in California and New York. Using technology she designed and developed a way for any wine producer to get distribution, no matter their size or production. Retailers are not tied to any one distributor so they can purchase from Southern and LibDib for example. LibDib takes on the small to mid-size producers that the larger distributors typically overlook, opening up channels they never had before.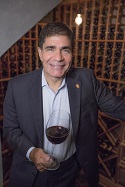 99-George Milotes: as a Master Sommelier Miliotes brought his expertise to Disney Springs at Walt Disney World Resort with his new venture, Wine Bar George - the only Master Sommelier-led wine bar in Florida. As one of 230 Master Sommeliers in the world, Miliotes is a passionate educator and curator of wines. A firm believer in education and sharing of knowledge, Miliotes continuously studies wine, identifying the most interesting wines through annual trips to wine-growing regions from France to South Africa. Building relationships with some of the best vintners in the world, he also takes an active role in the winemaking process helping to create custom blends.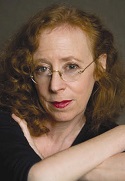 98-Alice Feiring: is a journalist, author and former wine and travel columnist for Time magazine, and an advocate for natural winemaking techniques, an idea that is currently gaining wider traction. In addition to contributions to publications such as The New York Times, New York Magazine, San Francisco Chronicle, LA Times, Condé Nast Traveler and Forbes Traveler, her blog The Feiring Line is considered to be among America's leading wine blogs. She has also authored four books on wine.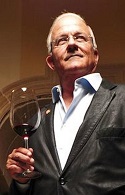 97-Eddie Osterland: was the first Master Sommelier in the U.S. Today he speaks to CEOs and executives from Fortune 500 companies and professional societies who learn the finer aspects of wine, which Osterland believes, is crucial in terms of social networking. In addition to writing the definitive wine training guide for the restaurant industry and the book "Power Entertaining" (2013), he boasts clients like Ritz-Carlton, Ford, IBM and General Mills.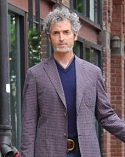 96-Jon Rimmerman: is often credited with sparking the "email offer" revolution in fine wine sales. Rimmerman started Garagiste on a shoestring budget of just $500 with a simple concept: to bring the winemaker and consumer closer together by taking advantage of a then-new technology known as the email offer. Offering wines described in story form, Garagiste rakes in over $20 million in annual sales with over 100,000 subscribers.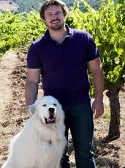 95-Morgan Twain-Peterson: as winemaker and proprietor of Bedrock Wine Company, and Under The Wire, Twain-Peterson is also one of the founders of the Historic Vineyard Society, which advocates for the identification and support of older heritage vineyards. He has also passed the prestigious Master of Wine exam and upon successful completion of the dissertation will become one of less than thirty American M.W.'s. His dedication to older vineyards ensures not only unique wines will continue to have a place, but helps to maintain their historical integrity.

94-Jim Trezise: is President WineAmerica, The National Association of American Wineries. The mission of WineAmerica is to encourage the growth and development of U.S. wineries and winegrowing through the advancement and advocacy of sound public policy. He has been involved with the grape and wine industry primarily as President of the New York Wine & Grape Foundation which he co-created in 1985. He has served on Boards of Directors of national and international organizations involved with public policy, research, marketing, and trade. He is a frequent speaker at industry conferences, and judges at many wine competitions.

93-Trey Beffa: of K&L wine merchants (with three retail stores in Hollywood, Redwood City, and San Francisco, in California) has a vast selection of wines, from rare to common table wines, at good prices. While the selection of wines from around the world is strong the website distinguishes itself by the breadth of West Coast wines. With a bevy of buyers at his disposal, Beffa oversees one of the largest selections of diverse wines for ay retail establishment. K&L was named best wine website by the Wall Street Journal, and one of the 10 best online wine shops by Food & Wine Magazine.

92-Cameron Hughes: is a consumer advocate who founded Cameron Hughes Wine to produce and deliver the best wine deals in the business. Since its founding the company and the wines have earned the praise of critics, competitions, and wine lovers alike and has become a leader in the lucrative direct-to-consumer (DTC) wine business. Recognizing that even premium wineries had excess wine, his company bought the wine in bulk, blended and repackaged it under its own label, in various limited series of lots and sold it at a discount. A deal with Costco put the wines in front of a loyal customer base who liked the price and quality.   

91-Roger Nabedian helped transform Gallo Winery from its modest jug wines in to the powerhouse of diverse premium wines it is today. He oversees 42 brands made at 34 wineries globally including imports and was instrumental in the iconic Stagecoach Vineyard acquisition in 2017 in Napa. Overall he has crafted a strong vision for the largest winery in America and is responsible for nearly 9,000 vineyard acres.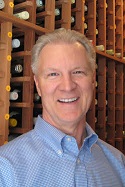 90-Allen Meadows: is publisher of the Burghound, a quarterly newsletter. The related website, Burghound.com offers subscribers newsletters with reviews specific to the Burgundy region and he covers California and Oregon Pinot Noir. But what sets Burghound apart is its comprehensive coverage of Burgundy and Meadows spends usually four months there each year. There are subscribers in all 50 states and more than 62 countries globally. Meadows also regularly speaks on Burgundy and other wine subjects, and is the author of the book, The Pearl of the Côte: The Great Wines of Vosne-Romanée.  

89-Craig Kritzer of Frogtown Cellars in the state of Georgia continues to advance that states' recognition by winning medals at major wine Competitions for his 100% grown, produced and bottled wines from Georgia. Going against the grain Kritzer utilizes only Georgia fruit, while other producers allow more California grapes in their wines, therefore Frogtown truly showcases its terrior. Additionally, Kritzer has expanded his influence by purchasing substantial plots of acreage in Paso Robles in California, making him unique among American winemakers by having multiple AVAs and state designated wines.

88-Marc Noel: along with his father founded Vinventions, which produces engineered corks made from plants. Their Nomacorc closures use co-extruded technology to manage the oxygen transfer rate (OTR) needed for wine, protecting against off-flavors in wine due to TCA, commonly known as cork taint. In addition to their North Carolina headquarters, they have expanded with manufacturing plants in Europe and China, producing over two billion corks annually. In addition they produce a line of analytical equipment that performs a variety of tests on wine including data on the phenolic content of wine, helping to ensure consistent quality.

87-Nigel Dart: is Vice President Business at Gallo Glass, the largest glass wine bottle manufacturer in North America. Few of us consider the vessel that holds our wine but Dart is responsible for finance, supply chain, quality, engineering, and outside sales for wine bottle glass. Gallo Glass is also California's largest single site user of recycled glass, purchasing over 30% of all glass recycled in the state. Nearly 175,000 tons of glass is recycled and diverted from landfills annually. Each Gallo Glass bottle typically contains up to 50% recycled glass, from sand and soda ash to limestone and cullet, thereby helping the environment, and Gallo Glass sources all of its major raw materials from within the state of California.

86-Rob Davis: As the winemaker at Jordan Winery for an astounding 42 years, longer than any other winemaker in the U.S., Davis makes only two wines, Cabernet Sauvignon and Chardonnay, reminding winemakers and Somms that knowing your vineyard takes a lifetime. Davis remains active in cooperative research at UC Davis, the American Society of Enology and Viticulture; and the Sonoma County Technical Tasting Group. He is an avid swimmer, cyclist and runner, and he competes in several triathlons each year. Similar to his mentor, Andre Tchelistcheff, Davis continues to travel the world in an effort to learn more about the miracle of wine and transfer that knowledge to an eager public.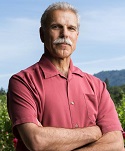 85-Peter Mondavi, Jr.: heads up the flourishing Charles Krug Winery and CK Mondavi Family Vineyards. Amidst corporate buy-outs up and down the Napa Valley, Mondavi has been determined to keep Charles Krug in the family and to preserve the 850 acres of estate vineyards, farming them sustainably. Additionally he has helped preserve the historical legacy of wine in the Napa Valley by refurbishing the original buildings on the property, thus maintaining one of the oldest wineries in California.

84-Kermit Lynch: for 46 years this wine importer, author, and winemaker, has been importing wines from about 140 producers in France and Italy. He is the author of two highly regarded books on wine including Adventures on the Wine Route, and recipient of the James Beard Foundation's Wine Professional of the Year, not to mention the Chevalier de l'Ordre de Mérite Agricole medal presented by the French government for his service to the wine industry. His focus is on wines, which other importers tend to overlook - smaller hidden gems - thus expanding consumer choice and championing the little guy.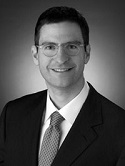 83-Paul Hart: Is CEO and founder of Hart Davis Hart Wine Co. the number one wine auction house in the U.S. and a leading online retailer, occupying a unique position in the rare wine market. HDH provides unrivaled expertise and personalized service to collectors and the wine trade, offering a broad range of options for buying and selling wine. The company was founded in October 2004 by three highly-respected industry leaders: Paul Hart, Michael Davis, and John Hart. They built a team of the most experienced professionals in the wine industry and quickly became a trusted source for rare and fine wine.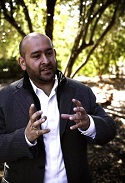 82-Rajat Parr: as the former sommelier at Michael Mina restaurants turned winemaker, Parr uses his high profile to educate the public and trade at food and wine seminars worldwide. His three wineries, two based in Santa Barbara and one in Oregon, are receiving critical praise. He is the co-author of the acclaimed book, Secrets of the Sommeliers. Parr has attained a level of influence and respect enjoyed by few wine professionals. He has won three James Beard Awards, including recognition as an author and as an outstanding service professional in the drinks space, among other accolades.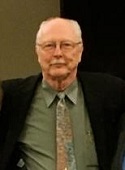 81-Edgar B. "Pete" Downs: as Acting President of the Family Winemakers of California, the trade organization of more than 400 wineries that are primarily family-owned and produce less than 5,000 cases annually, Downs champions small important wineries. Downs also has served as President of the American Society for Enology and Viticulture, and as Board member of the Sonoma County Wineries Association, and American Vineyard Foundation and the Coalition for Free Trade. He was appointed by the California Secretary of Food & Agriculture to the oversight board tackling Pierce's Disease and the glassy winged sharpshooter.

80-Fred Dame: was Cellarmaster of The Sardine Factory in Monterey, California for twelve years helping to turn it into a wine destination. Currently Dame is a Master Sommelier and the first American to have served as President of the Court of Master Sommeliers Worldwide. He assists restaurateurs and hoteliers in developing their wine programs thus reaching a wide swath of people. Dame founded the American Branch of The Court of Master Sommeliers in 1986, and he has worked tirelessly over the last three decades to establish and expand the Master Sommelier program in the U.S. Not surprisingly, he has a part in "Somm," the popular 2012 documentary about the sommelier movement, and regularly contributes to a variety of publications including The Tasting Panel.

79-Jeremy Benson: is the executive director of Free the Grapes!, a national grassroots coalition of wine lovers, wineries and retailers who seek to remove restrictions in states that still prohibit consumers from purchasing wines directly from wineries and retailers. Established in 1998 by five wine industry associations, which together represent thousands of U.S. wineries, Free the Grapes! operations are funded exclusively by contributions from wine consumers, winemakers and retailers and are attempting to change archaic wine laws. Benson also helms his own marketing agency with offices in Napa, New York and Lyon.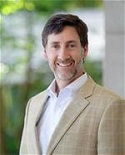 78-John Aguirre: is the executive director of Wine Grapegrowers of America, and the president of the California Association of Wine Grapegrowers, who lobby Congress and state governments about legal issues relating to wine, from inclusion in the Farm Bill to taxes to immigration reform which includes guest worker programs, they work behind the scenes to take legislative actions equitable for the wine industry. The California wine industry employs 325,000 people, generates $57.6 billion in annual economic activity, pays $7.6 billion in taxes annually, pays $17.2 billion in wages annually, and attracts more than 23 million tourists to wineries annually. CAWG co-sponsors the Unified Wine & Grape Symposium, the largest industry meeting in the Western Hemisphere.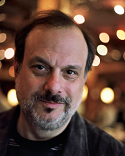 77-Terry Theise: is a wine importer who started importing German wines to the U.S. in the 1980s making previously obscure grapes, such as Riesling, Gewürztraminer, and Grüner Veltliner, now trendy and more widely available. He has received the wine industry's top prize, a James Beard Foundation medal, for the nation's outstanding wine and spirits professional. The award hailed Theise for what his loyal followers have long appreciated: his role as champion of small producers, and his holistic approach to the joys of drinking wine. He is the author of the book, Reading Between the Wines.

76-Katherine Cole: is the author of four books on wine, including Rose' All Day. She is the host and executive producer of The Four Top, a national food-and-beverage podcast streamed on NPR One. Formerly the wine columnist for The Oregonian newspaper for thirteen years, she contributes to national and international food and wine publications including The World of Fine Wine, and Wine & Spirits.

75-Steve Miller: and his brother and father own and farm Bien Nacido Vineyards, the most well-known and respected vineyard on California's Central Coast. Bien Nacido also has the distinction of being one of the major viticultural nurseries in California for certified varietal budwood. In addition to Bien Nacido, the Millers operate two other vineyard sites, French Camp, and Solomon Hills in Santa Maria, with well over 2,500 combines acres, as well as two custom crush facilities in Santa Maria and Paso Robles where hundreds of winemakers got their start. Bien Nacido was called one of the top 25 vineyards in the world by Wine & Spirits Magazine, and Food & Wine Magazine called them one of the 10 Best Vineyards.  

74-Mary Ewing-Mulligan: is an author, journalist and wine educator and Master of Wine, the first American woman to achieve this accreditation. She has been the director of the International Wine Center in New York, and is executive director of the U.S. programs for the Wine & Spirit Education Trust. She is also a freelance journalist of wine articles to various publications including Wine Review Online, and the co-author of seven wine books including Wine For Dummies, selling over a million copies and making wine easy to understand for the masses.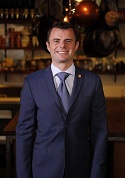 73-Chris Tanghe: as chief instructor at the Guild of Sommeliers (commonly known as GuildSomm), a nonprofit educational and networking organization for sommeliers and other wine professionals, Tanghe travels to most major U.S. cities teaching classes to 40 wine professionals at a time. In a given year, he will have influenced, to at least some small degree, a few thousand somms, who will then take that knowledge and experience to their guests in restaurants, resorts, wine shops and wine bars. Tanghe conducts master classes and webinars for GuildSomm members internationally, and contributes study guides and other materials.

72-Merry Edwards: as a Vintners Hall of Fame inductee she was the founding winemaker at Matanzas Creek Winery and as a consultant has made wines for such clients as Pellegrini Family Vineyards, Liparita Cellars, Lambert Bridge Winery and Fritz Winery. She taught the first clonal seminar at UC Davis. She has been making Pinot Noir longer than any woman and most men and was instrumental in showcasing Russian River Valley Pinot Noir. Edwards was named Winemaker of the Year by the San Francisco Chronicle, one of The 50 Most Influential Winemakers in the World by Wine and Spirits Magazine, and named One of America's Top Fifty Most Influential Winemakers by Forbes.

71-Elin McCoy is an award-winning journalist and author, focusing on the world of wine. She is a wine and spirits columnist for Bloomberg News, where she writes for their global news wire, and is a columnist for Decanter magazine based in London. McCoy's authored the tell-all book, The Emperor of Wine: The Rise of Robert M. Parker, Jr. and the Reign of American Taste, which garnered international praise and has appeared in five foreign editions. She is also the co-author of Thinking About Wine.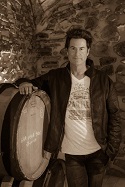 70-Eric Solomon: of European Cellars based in North Carolina is an importer of French and Spanish wines to the U.S. who has best expressed his philosophy as "place over process." Many of his selections receive top scores in the national wine press and thereby expose the American population to everything from Cava to Châteauneuf-du-Pape. He was named by Food & Wine Magazine as the Top Importer in the U.S. and Solomon has been featured in every major wine trade publication.

69-Greg Lambrecht: a medical device inventor and executive with a passion for wine and innovative technology, founded Coravin. He was inspired to bring the two worlds together to create a product that allowed him to enjoy glasses of wine without committing to the whole bottle. Lambrecht spent years testing and improving upon his original design until the Coravin System became fully functional. Restaurants, wine bars and wine professionals can now open an expensive collectable Cabernet, or Bordeaux without sacrificing the entire bottle.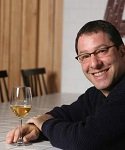 68-Evan Goldstein: as a Master Sommelier, author of two books and co-author of several other books on wine and frequently nominated for James Beard awards as Outstanding Wine Professional, his wine education reach is global. He regularly contributes to Santé magazine, Sommelier Journal, as well as Wine & Dine, Singapore's wine and food publication, and Wine Review, South Korea's leading wine and food magazine. He is the president of Full Circle Wine Solutions, a global wine education firm.

67-Alex Ryan: Under Ryan's leadership as President and CEO of Duckhorn Wine Company, Ryan has established a visionary new model for post-sale wineries (Dan Duckhorn sold his controlling interest to GI Partners). While other wineries have been consolidating production and carving up assets Ryan has charted a dramatically different course successfully rolling out new brands like Decoy, and Migration while building on brands Goldeneye and Paraduxx, and the Washington-based Canvasback all while keeping quality high and continuing to add acreage to their portfolio. With seven acclaimed wineries, including the company's recent acquisition of Central Coast-based Calera, it is the number one luxury wine supplier in the United States.

66-Clark Smith: is a respected winemaking innovator and wine production consultant. He has built many successful brands, consults on five continents, judges wines at several competitions and teaches winemaking in six universities. He lectures on innovative views of winemaking, presenting new technologies. He is a leading authority on the enhancement of wine structure and a vocal proponent of living soil. He developed a host of winemaking techniques including the use of reverse osmosis to optimize wine grape maturity and tannin refinement through micro-oxygenation. He is the author of the book Postmodern Winemaking.

65-Tim Fish: senior editor at Wine Spectator is based in Spectator's Napa, Calif., office. He is the lead taster for Oregon, Washington, California Zinfandel and Rhône-style reds, and U.S. sparkling wines. He also assists with news and feature coverage for WineSpectator.com, for which he writes the popular blog Exploring Wine. Fish helps to deliver the unsung wineries to a broader public, helping to give wine lovers a sense of diversity of choice.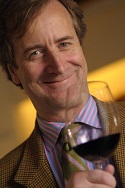 64-Bartholomew Broadbent: is one of the world's foremost authorities on Port and Madeira and he's credited for being responsible for the growth of Port consumption and the re-introduction of Madeira to the U.S. His company, Broadbent Selections, is the exclusive U.S. national importer for some of the worlds most sought after family wineries. He also produces his own Broadbent Port, Madeira, and Vinho Verde in Portugal. Broadbent was named one of the 50 Most Influential People in the wine world by Decanter Magazine, and was nominated Importer of the Year by Wine Enthusiast Magazine.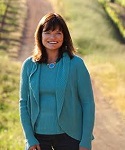 63-Barbara Banke: of Jackson Family Wines leads this family-owned enterprise and is personally involved in every aspect of Jackson Family Wines, including nearly 30 wineries in North America, not to mention properties in Italy, Australia, South Africa, Chile and France. Kendall-Jackson owns more than 12,000 acres of vineyards in California's greatest cool, coastal sub-regions, and sources fruit from vineyards throughout Sonoma, Napa, Monterey and Mendocino. Distinguished for its commitment to environment-friendly practices, KJ was a founding force for Chardonnay in America, and its Vintner's Reserve Chardonnay has been the top-selling Chardonnay in the U.S. since 1992.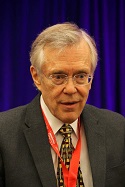 62-Jon Fredrikson: of Fredrikson & Co. (previously Gomberg, Fredrikson & Associates) is a professional consulting firm founded in 1948, providing consulting and real estate services to the wine industry. The firm offers a range of consulting services in wine industry economics, strategic market planning and wine property acquisitions and divestitures. Their clients include wine producers, importers, distributors, financial institutions and other suppliers to the wine trade. The firm also publishes management information, and monitors monthly and annual comparative shipments of leading California wineries and wine imports by country. Their report also provides insightful commentary and analysis of current business conditions and trends shaping the market.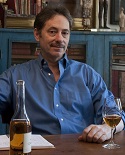 61-Steven Tanzer: is editor and publisher of the critically acclaimed bimonthly International Wine Cellar, an independent journal read by wine lovers in all 50 states and 34 countries, and translated into French and Japanese. Tanzer has also served as Senior Editor and wine columnist for Food & Wine magazine, and wine columnist for Forbes FYI, and has authored two wine books, and writes the wine blog, Winophilia.

60-Tara Q. Thomas: of Wine & Spirits Magazine is their critic for the wines of Austria, Germany, Eastern Europe and the Mediterranean, giving those wines a wider audience. Thomas has authored two books, The Complete Idiot's Guide to Wine Basics, and The Pocket Idiot's Guide to Wine. She has contributed to the Oxford Companion to Cheese, as well as Oxford's forthcoming volume on spirits.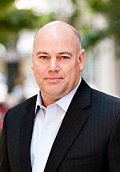 59-Robert Koch: is President and CEO of Wine Institute, which is the public policy advocacy association of nearly 1,000 California wineries and affiliated businesses, which work at the state, national and international levels to support California wineries (whose U.S. annual retail sales were $35.2 billion in 2017). Based in San Francisco, with offices in Sacramento, Washington, D.C., six regions across the U.S. and 15 foreign countries, Wine Institute is guided by 80 vintners with Koch at the helm.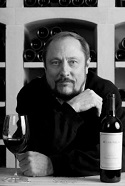 58-Kevin Zraly: teaches the Windows on the World Wine School, now in its 36th year, which has graduated over 20,000 people. Zraly's book Windows on the World Complete Wine Course, one of five wine books he's written, is among America's best-selling wine books selling over 3 million copies, and Zraly's American Wine Guide is the first book that deals comprehensively with all 50 states as modern wine-producing states. He's been awarded the prestigious James Beard Lifetime Achievement Award.

57-Meg Houston Maker: started her blog Maker's Table in 2008 and in early 2018 name-changed to Terrior Review. Her insightful writings of wine and place caused her to win the 2015 Wine Blog Awards. As a wine writer she also contributes to a variety of publications including SOMM Journal, Snooth, Palate Press and others. With 12,000 organically-grown Twitter followers she influences her readers using perceptive skill to communicate about wine.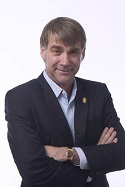 56-Tim Gaiser: is a nationally renowned wine expert and Master Sommelier. He is an adjunct professor for the Rudd Center for Professional Wine Studies at the Culinary Institute of America at Greystone in Napa Valley. With experience in all phases of the wine industry - online, wholesale, retail, winery, and restaurant - he has developed wine education programs for restaurants, winery schools, and wine distributors and taught classes on wine and spirits increasing the awareness of how our minds recognize and code smells and tastes.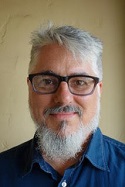 55-Patrick Comiskey: serves as the Wine & Spirits magazine critic for all domestic wines outside of California - including New York, Oregon and Washington - and contributes articles on the wines and viticulture of these areas. Comiskey's writing credentials include contributions to the San Francisco Chronicle, the Los Angeles Times, Bon Appétit, and Robb Report, and he also teaches classes and moderates panels on viticulture, wine tastings and various wine regions. His most recent book is American Rhône: How Maverick Winemakers Changed the Way Americans Drink.

54-Heidi Peterson Barrett: is a winemaker and entrepreneur who has been responsible for some of California's most notable cult wines. Her success and her influence is on the art of blending. Though best known for crafting the wines of Screaming Eagle and Dalla Valle Vineyards, she has also worked with Paradigm Winery, Grace Family Vineyards, Amuse Bouche, Lamborn Family, Showket Vineyards, Revana Family Vineyards and Fantesca, showcasing a wide diversity of winemaking styles. Barrett is a consultant for Diamond Creek Vineyards and Niebaum-Coppola, Kenzo Estate, and has her own wine label, La Sirena.

53-Gordon Burns: established ETS Labs in St. Helena to provide technical and laboratory assistance to the wine industry, offering 250 analytical tools to help wineries reach their potential. ETS has continued to expand its technical expertise and new methodology in the analysis of wine in ways most people have no clue about. ETS was awarded ISO 17025 accreditation making it the first and only independent domestic wine laboratory with this accreditation. Burns has been a member of the American Society for Enology & Viticulture, Association of Official Analytical Chemists.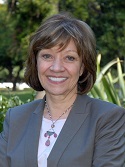 52-Karen Ross: is the Secretary of the California Department of Food and Agriculture (CDFA). Prior to that she served as president of the California Association of Winegrape Growers for 13 years, and as the Executive Director of Winegrape Growers of America. In these types of leadership positions, Ross helped sponsor scholarships for children of vineyard employees, created the nationally-recognized Sustainable Winegrowing Program and under her leadership CDFA has set an ambitious new 5-year plan to support California agriculture including continued work on preventing Pierce's Disease.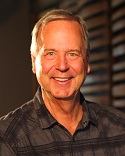 51-Tim Hanni: is a professionally trained chef, Master of Wine, and Certified Wine Educator. His unique, progressive take on food and wine has allowed him to create wine lists for clients like Ruth's Chris and P.F. Chang, focused on balancing food and wine flavors from physiological, biological and psychological perspectives. Hanni is also recognized for introducing the concept of "umami" to the wine and food community. He has lectured in over 27 countries and has been featured in Sommelier Journal, The Washington Post, and The Wall Street Journal. His latest book is Why You Like the Wines You Like.

50-Gregory V. Jones: known globally as one of the preeminent wine climatologists, is director of wine education at Linfield College in Oregon. He was named one of the Top 50 Most Influential People in the Wine World by Decanter magazine, one of the Top 50 Wine Industry Leaders by Wine Business Monthly, Person of the Year by the Oregon Wine Press, and was on this list in 2012 and 2013. His ability to present conceptually and practically the nuts and bolts of climate change to wineries is unmatched. Most recently, he became only the 10th American to be named an Infanção (nobleman) by the Confraria do Vinho do Porto for his work with the Portuguese wine industry. His efforts to explain the relationship between climate and grapevines is known worldwide.

49-Jon Kapon: is the president of Acker, Merrall & Condit, America's oldest wine store and has, under his watch, become the world's leading vendor of fine wine at auction, including on-line auctions. In addition to auctions, they are a retail wine store and wine club. Kapon has made Acker the leading vendor of fine wines in America, with auctions from New York to Hong Kong. Revenue for 2017 was $80 million. In the third quarter of 2017, global sales of fine and rare wine at auction (consisting of sales in the U.S., Hong Kong and London markets) totaled $53.7 million.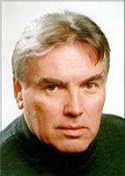 48-Robert Whitley: His syndicated Wine ReviewOnline reaches nearly a million people, offering reviews of wines and wineries globally from a large staff of writers. But it is his authoritative approach as producer of four separate wine competitions: Critics Challenge, The San Diego Wine and Spirits Challenge, the Sommelier Challenge, and the Winemakers Challenge, that help to move wine by virtue of winning coveted awards and gaining widespread recognition.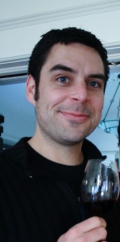 47-Doug Cook: is the proprietor of the Able Grape, a wine search engine with a database of over 26 million pages from over 41,000 websites, all related to wine. This self professed "computer geek turned wine geek" has amassed a social media empire with nearly 250,000 Twitter followers, and he contributes to Wine Business Magazine. Able Grape has become one of the largest wine search engines on the Internet. If you need to find something related to wine, you will find it here.

46-Eric Levine: a former Microsoft program manager, created Cellar Tracker after he had made the program for himself, in order to track his own wine. Cellar Tracker has over 500,000 users with entries for nearly 88 million individual bottles, and nearly six million wine reviews from across the globe, making it one of the largest wine databases in the world. It has become a social media whirlwind, connecting wine lovers from all points of the planet. Cellar Tracker has been featured in the San Francisco Chronicle, and The Wall Street Journal.

45-Linda Reiff: is the president and CEO of the Napa Valley Vintners (NVV), a trade association representing the Napa Valley wine industry, with 550 vintner members. Reiff has been a driving force in growing the NVV into what is widely-recognized as one of the leading wine trade organizations in the world. The NVV is an advocate for its membership on industry issues and creates and hosts scores of marketing and promotional events and programs, including Auction Napa Valley, which has given more than $180 million to local children's education and community health non-profits since its inception in 1981. As of 2017 the economic impact of Napa County's grapes and wines is  $9.4 billion in Napa County, $17.3 billion in California and $33.5 billion in the U.S.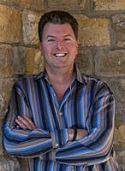 44-Alder Yarrow: founded Vinography in 2004 and has helped transformed wine blogging into what it is today, a respected social media influence and source for independent wine information, opinion and thought. He regularly speaks at wine events and is the author of the book, The Essence of Wine. Additionally he writes a column for Jancis Robinson focusing on American wines and wine industry trends.

43-Virginie Boone: has been with Wine Enthusiast since 2010, and reviews and reports on the wines of Napa and Sonoma. She is also the author of the book Napa Valley and Sonoma: Heart of California Wine Country, and a regular panelist and speaker on wine topics in California and she is a frequent wine judge.

42-Cyril Penn: is editor in chief of Wine Business Monthly, the largest circulation of any wine trade publication in North America. The magazine focuses on the most up-to-date and comprehensive editorial, including legislative changes, winery marketing, covering everything from tank presses and mobile bottling lines, to how to properly clean a stainless steel tank, to ATV's for your vineyard, and yeast selections. It's the nuts and bolts of the wine industry and the publication family includes Wine Business Monthly, Wines & Vines, and Practical Winery and Vineyard.

41-Jon Bonné: formerly the San Francisco Chronicle's wine editor, currently he is the contributing senior editor at Punch, and has authored two books on wine. His work has earned him two James Beard awards and multiple awards from the Association of Food Journalists. Previously Bonné was wine columnist for Seattle Magazine and has written about wine for Food & Wine, Decanter, SevenFiftyDaily, and Saveur. He has also reported about wine for The New York Times, Court TV, and National Public Radio.

40-Dorothy J. Gaiter conceived and wrote The Wall Street Journal's wine column, Tastings. She has been tasting and studying wine since 1973 and currently contributes to Grape Collective. She has had a distinguished career in journalism as a reporter, editor, columnist and editorial writer at The Miami Herald and The New York Times as well as at The Journal. Dottie and husband John Brecher are well-known from their many television appearances, especially on Martha Stewart's show, and as the creators of the annual Open That Bottle Night celebration of wine and friendship.

39-Joshua Greene: As Editor and Publisher of Wine & Spirits since 1986, read by over 200,000 members of America's wine community. Consumers and wine professionals read the magazine for information on established and up-and-coming regions and producers, the art and science of viticulture, industry happenings and food and wine pairing. Wine & Spirits, the only wine publication to win the James Beard award five times for excellence in wine writing, evaluates more than 15,000 wines every year.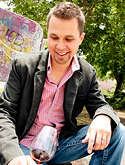 38-Paul Mabray: As CEO of Emetry, Mabray has created significant change in the wine industry for over two decades. Beginning working in traditional three-tier sales and marketing, and later innovating DTC models with Niebaum Coppola, Mabray has been at the forefront of all major digital trends for the wine industry. He founded two companies that have significantly changed the US wine landscape toward digital, first by introducing winery e-commerce with Inertia Beverage Group (the forerunner of WineDirect.com) then introducing social media and social customer relationship management with VinTank.com. He is considered the wine industry's foremost futurist and thought leader promoting digital tools and methodologies to move the industry into the future.


37-Lisa Perrotti-Brown is the Editor in Chief for Robert Parker's Wine Advocate and author of Taste Like a Wine Critic: A Guide to Understanding Wine Quality. She has achieved the Master of Wine qualification, and the Madame Bollinger Medal for excellence in wine tasting, and focuses her energies on Bordeaux, Napa Valley and Sonoma County for Robert Parker's "Wine Advocate".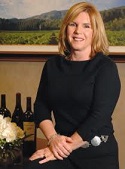 36-Sandra LeDrew: As president, winery operations, and chief development officer of Terlato Wine Group, she helms a portfolio that totals 2.1 million cases. Revenue in 2016 was $300 million. Terlato Wines has a portfolio of more than 85 wine brands from world class wine producers in more than a dozen countries and is the leading marketer of wines $20 and up. Formerly she was president of Treasury Wine Estates Americas, helping to turn around a business that had been flailing prior to her arrival. Before that, LeDrew was president of Diageo Chateau & Estate.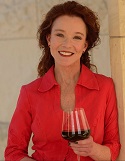 35-Karen MacNeil: is the author of the award-winning book, The Wine Bible. The former wine correspondent for the Today Show, the first Food and Wine Editor of USA Today, and she has been published in more than 50 newspapers and magazines including The New York Times, Town & Country, and Worth. Karen's firm, Karen MacNeil & Company, creates customized corporate events and wine tours around the world for companies and individual groups. Among Karen's corporate clients are Lexus, Merrill Lynch, Disney, General Electric, UBS, and Singapore Airlines, as well as numerous law and biotech firms. Karen is the creator and Chairman Emeritus of the Rudd Center for Professional Wine Studies at the Culinary Institute of America in the Napa Valley.

34-Terry Wheatley: Executive Vice President of Vintage Wine Estates, oversees all commerce channels for Vintage Wine Estates portfolio of wines (with 34 distinct labels) including domestic and international wholesale, direct-to-consumer, exclusive labels, wine telesales, clubs and winery tasting rooms (nine of them) with her staff of 75 people. Recognized as one of the wine industry's 2016 Most Innovative Women in Food and Drink by Fortune, and Food & Wine Magazine, Terry is known for her deep respect for wine and the range of capabilities and strategies she employs to create, develop, promote, and sell them.

33-James Suckling: is CEO/Editor of JameSuckling.com, the wine media platform and events company with offices in Hong Kong and Bangkok. JamesSuckling.com currently has more than 600,000 unique visitors per year with about 4 million followers with coverage with its website, social media, newsletters (Chinese, Thai and English), Asia Tatler magazine, Noblesse magazine, WeChat, COFCO, Alibaba (preferred score source for all wines sold in China) and JD.com. Suckling also organizes more than a dozen wine events each year including Great Wines of the World, Great Wines of Andes, Great Wines of Italy, and Bordeaux Confidential.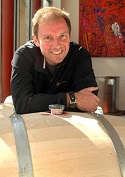 32-Phillipe Melka: is one of the most in-demand red winemakers working today. Melka, whose list of clients includes highly regarded producers such as Seavey, Quintessa and Vineyard 29 is not following in anyone's footsteps. Trained in Bordeaux but passionate about California, this Frenchman has his own take on Napa Cabernet and cut his teeth at Chateau Haut-Brion, Badia O Coltibuono (Italy), Chateau Petrus (France) and Chittering Estate (Western Australia). Realizing the potential of Napa he's dedicated his life's work to consulting and eventually starting Melka Wines. Other consulting projects have included Gemstone, Dominus Estate, Cliff Lede, Hundred Acre, Parallel, Moone-Tsai, Dana Estates, and Lail Vineyards. His influence is apparent in his fingerprints being at more wineries than anyone else.

31-Rob McMillan: founder of Silicon Valley Bank's Wine Division, writes one of the wine industry's most authoritative annual reports that assesses current conditions and provides a unique forecast based on a survey of more than 500 wineries. McMillian publishes reports on emerging trends and is author of the bank's Annual State of the Wine Industry Report, which has become one of the most widely read reports of its kind. Silicon Valley Bank's Wine Division is the leading provider of financial services including capital to wineries and vineyards in the western U.S. with over 300 winery and vineyard clients in Napa, Sonoma, California's Central Coast, Oregon and Washington.

30-Heini Zachariassen: with 30 million users worldwide Vivino is impressively encyclopedic in terms of what it tells you about wine. Their app is one of the most widely used in the world and provides not just tasting notes but community wine ratings and how a particular wine stacks up against other wines, where you can buy it, the winemakers' notes, even the grapes that were used. You can also find food pairing suggestions; articles, and an individual wine's ranking within the winery, region, country, and world; and price comparisons for different vintages.

29-Michael Osborn: is the Founder and VP Merchandising at Wine.Com, the nation's leading online wine retailer offering over 27,000 unique labels with an inventory of over a million bottles. In addition to their recently released app they offer live chat wine experts available 7 days a week. And $120 million in revenue is nothing to ignore. They have also partnered with Walgreens and Albertson's as pick locations for physical wine shipments, bypassing antiquated state shipping laws and making it easier for customers to get their wine from one of 10,000 secure locations.

28-Lettie Teague: Before joining The Wall Street Journal with her On Wine column (for which she received a 2012 James Beard Award), Teague was the executive wine editor at Food & Wine Magazine, where she wrote the monthly column Wine Matters. She received the James Beard Foundation's M.F.K. Fisher Distinguished Writing Award in 2003 and won a 2005 James Beard Award for her magazine columns. Her writing at both the Wall Street Journal, and Food & Wine reach a massive market, and that translates to sales.

27-Jeb Dunnuck: formerly of the Wine Advocate he now runs JebDunnuck.com, a subscription based, bi-monthly publication dedicated to providing independent commentary and reviews on the top wines and wine regions of the world. The core editorial focus is on Southern France, Bordeaux, California and Washington State, but Dunnuck also features other world-class and emerging global wine regions, as well as in-depth coverage on the wine portfolios of top US importers.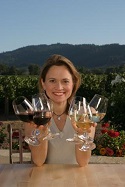 26-Andrea Robinson: continues as one of the country's' leading wine educators and is one of only 18 women in the world appointed Master Sommelier by the prestigious Court of Master Sommeliers. She has produced food, wine and travel video content for Delta Air Lines and broadcast media for the Food Channel, and PBS. She is the author of eight wine and food books and her articles have appeared in publications such as Health, Eating Well, Esquire, Real Simple, Money, and Bon Appétit, She has received three James Beard Awards and if that's not enough, she created a new line of wine stemware.

25-Doug Frost: is one of only five people in the world to have achieved the title of Master Sommelier and Master of Wine, which puts him in demand as a writer, speaker and wine judge. He has authored three books on wine, contributes to the Oxford Companion of Wine, the San Francisco Chronicle, Underground Wine Journal, Drinks International, Practical Winery & Vineyard, Wines & Vines, Wines & Spirits, Cheers Magazine, and Santé Magazine, among others. His incredible depth of knowledge and understanding of wine makes him sought after as an educator, impacting a variety of wine lovers, and he does this with humor and pinpoint accuracy.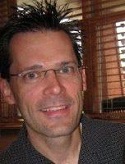 24-Jon Thorsen: AKA the reverse wine snob, started his anti wine blog in 2011. His distinctive and algorithmic wine rating system starts at wines below $6, and stops at $19.99. That's right, he doesn't review wines over $20. Given that the majority of wine sold in the U.S. falls within these financial parameters, it's no wonder Thorsen has over half a million devoted followers on various social media platforms.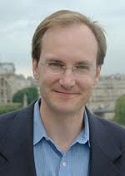 23-Tyler Colman: is better known to most people as Dr. Vino, an award winning wine blogger and author of two wine books, and he teaches at NYU. He is also among the contributors to The Oxford Companion to Wine. His blog is one of the most consistently highly rated wine blogs, no small feat in todays over saturated wine blog market. In addition to being nominated for a James Beard Foundation award, his articles have appeared in The New York Times, Food & Wine, Forbes.com, Wine & Spirits, Decanter and a host of others where he intelligently explores the intersection of wine, politics and business.

22-Joe Roberts: is known as 1 Wine Dude, the author of a wine blog that has reached stratospheric heights. Roberts, a CSW, has won nearly 30 awards for his blog in part because he seamlessly combines his own unique voice with a rigorous and thorough understanding of wine, all explained in a pragmatic uncensored communication style. He is now a wine consultant and a member of the U.S. based Society of Wine Educators, and other organizations. Wine Enthusiast has ranked him as one of the top three wine bloggers in the U.S.

21-Chris Underwood: CEO of Young's Market Co. is one of only two distributors based on the West Coast. It serves 663 wineries in 11 western states from its headquarters in Orange County, California. Young's has completed its share of mergers and acquisitions, absorbing six other companies since 2010, including regional leader Columbia in Oregon and Washington. The family-owned company reports annual revenue of more than $3 billion and has a staff of 3,000 employees.

20-Matt Kramer: since 1985 he has contributed to Wine Spectator but he has been writing about wine since 1976, utilizing a style less formal and more open than most wine writers. He was the wine columnist for The Oregonian, and formerly wrote about wine for The New York Sun, and the Los Angeles Times. Praised for lucidity in his writing he has helped champion small wineries and now the commonly understood idea of terrior. He has seven books published about wine.

19-Jeff Dubiel: As chief marketing officer for The Wine Group, Dubiel has a knack for effectively marketing and selling lots of wine. Jeff spent nearly a decade at Pepsi Cola in several marketing roles, then helped lead brand management for E&J Gallo Winery in international sales. The Wine Group is a California-based producer of such well-known brands as Franzia, Cupcake Vineyards, Concannon Vineyards, Big House, Almaden, Fish Eye, and flipflop. Founded in 1981, The Wine Group is the world's third largest wine producer by volume.

18-Greg Baird: of Breakthru Beverage ranks third among the top wine distributors in the United States, selling products from 691 wineries into 15 states from its sales force of approximately 10,000 people in 37 offices. Operating in mostly central, eastern and southern states, Breakthru has headquarters in both New York City and Illinois. Its 2016 revenues were estimated at $5.4 billion.

17-Tom Cole: is President and CEO of Republic National Distributing Co., known as RNDC to the wine trade. They are the nation's second-largest wine distributor, representing 751 wineries, and bringing in an estimated 2016 revenue of $6.5 billion from sales in 22 states, largely in the East, South and Midwest.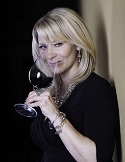 16-Leslie Sbrocco: is an award-winning author, speaker, wine consultant, and the author of two national wine books. As host of the PBS series Check Please!, she has won a coveted James Beard award, two Taste Awards, and three Emmy awards. Sbrocco was also a featured judge on the PBS national series, The Winemakers, and she is a regular guest on NBC's Today Show. She appears frequently on national television outlets including CNN, The Hallmark Channel's Better TV, QVC and her work has been published in Epicurious.com, Oprah magazine, Good Housekeeping and Glamour among others. She is also the founder of the multi-­media company, Thirsty Girl LLC, and through her social media, print, online outlets and television appearances, Leslie reaches millions of consumers.

15-Meridith May: is Publisher and Editorial Director, and Co-Owner of The Tasting Panel Magazine, and owner of SOMM Journal, and The Clever Root magazines. May has helped create The Tasting Panel into one of the fastest growing and most widely read magazines for the beverage industry over the last decade. With over 250,000 readers, of which over half are on-premise wine buyers, these magazines wield a lot of power staying current with the latest trends and up and coming wine regions along with wine and spirits reviews. The Tasting Panel also holds media, trade and consumer tastings, including SommCon, Society of Wine Educators, ZAP, World of Pinot Noir, Hospice du Rhône, and many others.

14-Ray Isle: is Executive Wine Editor at Food & Wine Magazine, with a circulation of nearly 1 million, where he oversees wine coverage. His articles about wine, beer, food and spirits have appeared in a wide range of publications, and he has been nominated twice for a James Beard Award, and has twice won the IACP Award for Narrative Beverage Writing. He is a frequent guest on national media, appearing on programs such as Today, CNBC's On the Money, and Squawk Box, NPR's All Things Considered, and American Public Media's Splendid Table.

13-Anthony Dias Blue: His work in various print and on-line media about wine is circulated to more than 30 million global consumers and trade members each month. His radio show, Blue Lifestyle is in 35 markets across the U.S. Blue also runs the San Francisco International Wine Competition, the largest international wine competition in the U.S. In 2007 Blue purchased, in partnership with Publisher Meridith May, Patterson's Beverage Journal, a 65-year-old beverage trade publication that was renamed The Tasting Panel. It has become the highest circulation beverage industry publication. In 2013, The Tasting Panel magazine acquired The Sommelier Journal with Blue as the new Editor-in-Chief. Blue now runs one of the nation's most successful producers of wine and food events, creating large trade tastings, wine seminars, lunches and dinners for wineries and wine associations around the world. For more than 40 years Andy Blue, a James Beard Award-winner and former Wine & Spirits Editor of Bon Appetit Magazine, has been reviewing and rating wines and spirits.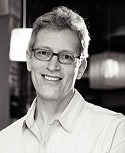 12-Eric Asimov: is the chief wine critic of The New York Times, and the author of the books How to Love Wine: A Memoir and Manifesto, and, Wine With Food: Pairing Notes and Recipes From The New York Times. He is lauded by his followers for his thoughtful, objective, yet inclusive approach to wine. An advocate for less powerful, more balanced wines, Asimov is in a position of influence with the Times to promote this goal. In 2013 he was inducted into the James Beard Foundation's Who's Who of Food & Beverage in America.

11-David Trone: As the CEO of Total Wine, Trone operates 172 stores in only 22 states, and over 6,000 employees with $3 billion in annual sales. There are, on average, 8,000 wines represented at each of their stores and nearly half of those are imports, exposing wine lovers to a broad diversity of wines they may not otherwise be aware of. Total has also expanded their stores to include tasting bars, and education centers. Philanthropy is also part of their equation. In 2016, Total Wine donated more than $6 million to 6,000 local charities in 18 states.

10-Robert Parker: of The Wine Advocate and his eponymous website covers the wines of Northern California and Bordeaux, and acts as a critic-at-large, conducting vertical tastings and horizontal tastings of older vintages of California and elsewhere. Parker has published several wine books and has received so many honors it's hard to count them all, but have included the first wine writer/critic to receive the Grand Cross of the Order of Civil Merit, Spain's highest civilian honor, and the first wine critic inducted into the Culinary Institute Of America's Vintners Hall of Fame in Napa Valley.  

9-James Laube: Everyone knows his name and as the lead taster and wine writer for Wine Spectator, Laube's influence has been non-stop for over 37 years. His four books on wine helped earn him a James Beard Award for best wine book of the year. Laube's influence is best expressed via the incredible sales that his recommendations provide to high-end and low-end wineries alike. People read and respect his opinion and therefore wines are bought and sold based on his recommendations. You may not agree with him, but you cannot doubt his influence.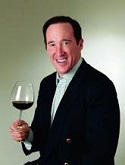 8-Adam Strum: as Founder and Chairman of Wine Enthusiast Companies, and Editor and Publisher of Wine Enthusiast Magazine Strum heads up the largest group of wine commerce and media companies in the world. With more than 800,000 readers Wine Enthusiast Magazine provides editorial content and authoritative reviews and ratings of tens of thousands of wines every year. The Wine Enthusiast catalog and web business is the world's leading seller of wine accessories and wine storage with catalogs distributed to more than 300 million wine-related publications in the United States and around the world. They recently launched another innovation $40 Gourmet, a make-at-home food product that includes a bottle of wine paired to the meal.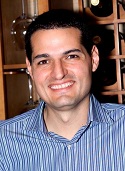 7-Antonio Galloni, Vinous is one of the world's most influential wine publications. Founded in 2013 by Galloni after a stint with Robert Parker, Vinous expanded its digital platform in 2016 through the acquisition of Delectable. Vinous has readers in over 90 countries around the world and Delectable Premium seamlessly integrates Delectable's library of more than five million user reviews with Vinous' database of nearly 250,000 critic reviews in a state of the art, mobile platform that gives consumers unparalleled access to information about their favorite wines.

6-Stephanie Gallo: is Vice President of Marketing for E. & J. Gallo Winery the largest family-owned winery in the world, exporting 24 wine brands equaling over 70 million cases to 90 countries. Under her leadership, Barefoot has grown from 500,000 cases to the largest bottled wine brand in the world. She also plays an integral role in the development of innovative new products like Naked Grape, Vin Vault and Dark Horse. Stephanie's other key contributions to the business have included repositioning the Gallo Family brand globally and pioneering the winery's online advertising, social media programs and event marketing initiatives. She is also a regular speaker on women in business, family business and the importance of community giving.

5-Rob Sands: As CEO of Constellation Brands, Sands oversees 10,000 employees, sales in 125 countries and operations at approximately 40 facilities. Yes, they are a publicly traded Fortune 500 company and yes as a distributor, not everyone likes them, but they move an immense amount of wine. Brands include Clos du Bois, Robert Mondavi, Franciscan Estate, and Ravenswood. They remain the biggest seller by volume of premium-category wines priced between $5 and $15.

4-Marvin Shanken: is editor and publisher of Wine Spectator, one of the top wine magazines in the world. Spectator's Top 100 Wines has become something of an annual wine bible. In addition to Spectator, Shanken exerts influence via Impact Databank Reports, an annual industry publication which provides raw wine data, and trade publications Market Watch and Food Arts. Today Wine Spectator is read by three million people and exerts tremendous influence with its reviews on wines, up and coming wine regions, and food. Shanken also publishes Cigar Aficionado, and Whiskey Advocate.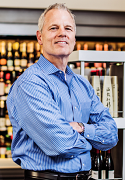 3-Tim Turner: joined Walgreen's company seven years ago, and he has grown the category's annual sales to $1 billion throughout the chain's 8,200 stores. Under Turner's guidance, Walgreen's runs a lean, efficient unit with targeted larger brands. No, he doesn't promote smaller wines, unique offerings or anything under the radar, in fact they stock just 150 wine options, all national brands, which makes the billion dollars of sales rather impressive. Additionally roughly 7,500 of those stores hold a FedEx drop off for physical wine shipments.

2-Wayne Chaplin: is the president and COO of Southern Glazer's Wine & Spirits, the nation's largest spirits and wine distributor with estimated revenues of more than $9 billion, about half of that being wine. You may dislike the distribution system in the U.S., but you cannot ignore them. The company has operations in 36 states, employs nearly 12,000 people promoting 1,178 wineries, from 152 offices. The firm generated revenue estimated to be at $17 billion in 2016. It sold 150 million cases of wine and spirits that same year to more than 350,000 retail and restaurant accounts.

1-Annette Alvares-Peters: Costco's assistant general merchandise manager for beverage alcohol includes wine, spirits and beer purchases for Costco, and Costco is America's largest alcohol retailer selling wine in 488 stores in the U.S and Puerto Rico, and additional stores in seven foreign countries with 70 million members. Wine revenues alone reached an astounding $1.69 billion for 2016 - and including all alcohol they sold $3.6 billion worth. Factor in their own Kirkland label, which comprises 15% of their total wine sales, and she has helped wine be much more accessible to the masses. And it's not just the under $10 or $20 category either, they sell more Dom Perignon than anyone else in the US. Simply put, Costco moves a lot of wine, and that moves markets.