Top 100 Most Influential U.S. Winemakers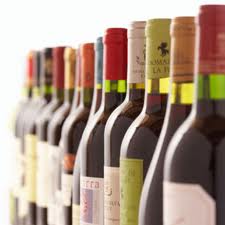 Ah the ubiquitous list. Everywhere you turn these days there is a top 10, the best 50, or some iteration of a who's who list. So we can't resist, besides, our Top 100 Most Influential Wine Industry list scored a lot of buzz, created a lot of chatter and even made a few enemies. This list is all about winemakers, those currently making wine here in America – not the great ones who have come before, but folks who make wines you can find now. There are some 7,000 bonded wineries in the U.S., and there's a lot of forgettable wine being made. And in a world of homogenization of wine styles and a sense that our domestic wine industry is not legitimate without a French or Italian flare, we desire to promote regional flavor profiles of all American wine craftspeople. There are names here you'll know and recognize, and names you never heard of but everyone on this list is influencing the public, fellow winemakers and the media in large and small ways. Use this list to learn about wines, varieties and regions you may not have considered; comment on it, share it with everyone, but above all continue your joy of being IntoWine.
100-Helen Keplinger: Influential winemakers understand potential. Keplinger is making extraordinary wines in unassuming steep, rocky vineyards of Amador and El Dorado counties in the Sierra Foothills, known for affordable but forgettable Zinfandels. Formerly she worked in Napa with Heidi Peterson Barrett, and Fiddlestix in the Santa Rita Hills. That was followed by a three years in Spain making wine for Melis. She returned to California working for Kenzo Estate, a $100 million, star-studded startup owned by a Japanese video-game mogul and was winemaker for cult Cabernet producer Bryant Family Vineyard. But it is the Foothills where she is changing the game.
99-Hardy Wallace doesn't make wine using numbers, recipes, or pretense but he does consider spicy fried chicken. Dirty and Rowdy is a side project of two couples in the wine industry, making wines you cannot mass produce - naturalistic, unconventional and food specific like a single vineyard, whole cluster Mourvedre, and an egg fermented Sémillon – exactly the style of wines that rarely get made anymore. They pursue exploration of what wine can be and that's exactly what's needed in a homogenized wine world.
98-Bryan Ulbrich of Left Foot Charley has assembled Northern Michigan's grape growers to produce wines that display the range of aroma and flavor found among the appellation. What you end up with is a co-op of growers whose grapes, formerly sold elsewhere, are being turned into some of Michigan's best white wines, expressing individuality of site. Located in the former Northern Michigan Asylum for the Insane in Traverse City, Michigan, this urban winery focus on white wine varietals, hard cider, and sparkling wine and Ulbrich was the Winner of Jefferson Cup in 2011 for his Riesling
For more than 25 years, The California Wine Club founders Bruce and Pam Boring have explored all corners of California's wine country to find award-winning, handcrafted wine to share with the world. Each month, the club features a different small family winery and hand selects two of their best wines for members.
97-Craig Kritzer of Frogtown Cellars in Georgia is still under the radar, for now. But this Georgia winery continually competes in wine competitions against California wines…and wins. Helping to place Georgia on the wine map for dry red and white wines, Kritzer takes this a step further and is one of the few Georgia wineries to not blend some percentage of California grapes, juice or concentrate, with his wine, a common practice in Georgia. This keeps his consumers drinking 100% Georgia wine, and keeps them coming back.
96-Abe Schroner used to teach college students ancient philosophy. But after an internship at Luna Vineyards in Napa he started The Scholium Project, a winery rooted in the philosophical belief that only by experimenting with wine at the precipice of disaster can one challenge our understanding of what wine should be. Part Nutty Professor, part wine renegade (in the truest sense) Schroner is not constrained by orthodoxy nor a "bottom line," rather Schoener, explores the furthest reaches of wine's microbiological potential, and comes up with both successes and failures. But he attempts the new, and in that he affects change.
95-Ron Bitner has been growing high quality grapes in Canyon County, Idaho for over 30 years. Bitner Vineyards was planted in 1981 with the first production in 1985. There are 15 acres planted to Chardonnay, Cabernet Sauvignon, Riesling, Merlot, Shiraz, Petite Verdot and Viognier, and who would have expected that? He spent eight years on the Idaho Grape Growers and Wine Producers Commission, two of those as acting director. Bitner was instrumental on the petition that established the Snake River Valley AVA in 2007. In 2009 Bitner Vineyards was named Wine Press Northwest's "Idaho Winery of the Year."
94-Garrit Stoltz makes wine in an old funeral home in Hood River, Oregon. Stoltz Vineyards is a winery and négociant in downtown Hood River, over looking the Columbia Gorge River and producing single barrel lots of Pinot Noir and Chardonnay. To push the envelope and to create and influence his consumers, they also produce exclusive blends and unique varietal wines such as Fernão Pires, and Zweigelt, and the public cannot get enough of these unusual, small lots wines from an unusual place.
93-Paul Sloan: As Small Vines Wines proprietor and viticulturalist based in Sebastopol and pushing compact spacing, Sloan's philosophy is that high-density plantings focus the energy of the vine into smaller, more intensely flavorful clusters, producing better quality wine, as is evidenced by his Pinot Noirs. Striving to innovate, not duplicate, Sloan advocates water conservation, soil conservation, and utilizing more efficient machinery to reduce pollutant outputs. He utilizes close spacing of vines similar to what you find in Burgundy and Bordeaux and many grape growers are taking notice.
92-Steve Doerner has been making sustainable wines from his early days in California at Calera (in the barely noticeable Hollister region of California), before moving to helm Christom Vineyards in the Eola-Amity Hills AVA of Oregon, where Doerner has put down roots. He crafts Pinot Noir and other varietals with native yeasts, and no fining or filtering, receiving critical praise from every major wine publication for a variety of his wines, not just Pinot Noir. Sustainably farmed, he shows that sourcing the right fruit shows off the land more than winemaking does.
91-Jared and Tracey Brandt. By experimenting with novel techniques such as making wine using grapes growing wild in abandoned vineyards, and a steadfast refusal to use new oak, Donkey and Goat Winery is helping to change the way wine is made. They're also changing precisely where it is made: they produce their distinctive Rhône-style wines in a warehouse in downtown Berkeley, California, in the heart of fast-growing urban-winemaking country. This reduces the mystique and pretentiousness of the wine industry, making accessible wines for the masses.