Thanksgiving Dinner Wine Recommendations: What Pairs With Turkey?
Thanksgiving dinner is arguably the biggest feast Americans enjoy in a given year. More time and energy goes into planning and preparing this meal than any other. Choosing a wine to serve that not only pairs well with a dozen side dishes but also appeals to everyone from Aunt Margaret to Cousin Bobby can be a daunting task. In the spirit of Turkey Day, IntoWine.com posed the question to a panel of wine experts: What pairs well with Thanksgiving turkey?
"The traditional Thanksgiving meal, to the English, who don't celebrate Thanksgiving, would be considered almost identical to their Christmas dinner. Turkey with all the trimmings. An English friend recently asked me what I thought of the difference between Thanksgiving and Christmas. The answer quite simply: a tree, gifts and crackers. Crackers are an indispensible accoutrement to the English Christmas dinner table. They look like small wrapped colorful tubes, inside of which are surprises [trinkets, indoor fireworks, paper hats and lame jokes]. These fall out, piñata style, when two people pull at each end, as it suddenly breaks open with a loud crack.

Drinking is an all day affair. I'll be starting my Thanksgiving with Montsarra Cava, which I drink regularly as a perfectly delicious alternative to expensive Champagne. I might opt, instead, for my own Broadbent Vinho Verde, which has lower alcohol and a very subtle spritz. With the turkey, I'll probably drink a white wine, perhaps a Sauvignon Blanc, my favorite Spy Valley, the most delicious one I've found from New Zealand. However, Riesling is also fantastic with Turkey and selections like Guntrum Dry Riesling from the Rheinhessen or Dr. H by Dr. Hermann in the Mosel are not only delicious but also kind to the wallet! For the more adventurous, a Gewurztraminer, such as Aresti Gewurz from Chile offers a little more complexity to the meal. If you insist on a red wine with turkey, no question, my choice would be Chateau Musar, which goes with almost everything! However, they also make a wonderful crowd pleasing rose called Musar Jeune, which would be fun with turkey.

Finally, you cannot celebrate Thanksgiving, the most American of Holidays, without the most traditional of colonial wines… Madeira! Broadbent 5 year Madeira [or the Broadbent 10 year Malmsey if you want to splurge]. If the Founding Fathers came back to visit, they would expect to see Madeira gracing every table. Madeira was the best selling wine in Colonial times. George Washington used to drink a pint daily for dinner! The Constitution and Declaration of Independence were toasted with Madeira. And the celebration of the end of harvest, Thanksgiving, was originally done with Madeira. Beware, make sure it is a true Madeira from the island, not a cheap knock off made domestically. Today, Madeira is a lovely dessert wine and nothing goes better with pumpkin pie!" - Bartholomew Broadbent, CEO, Broadbent Selections, San Francisco
VINEBOX is a monthly wine-by-the-glass membership club. Members receive a curated box containing three glasses of wine from all around the world. Each shipment also contains tasting notes, pairing suggestions and some fun facts about where the wine came from. Explore new regions, learn about taste preferences, and get ready to find a few favorite wines with VINEBOX.
"German or Austrian Riesling. My recommendation is the Walter Buchegger Loessterrassen (approx $15). Great acidity, nice richness and beautiful fruit and mineral driven aromatics make this wine a great accompaniment to the myriad of sweet, salty and rich dishes served along side Turkey on Thanksgiving." - Mulan Chan, Rhône and French Regional Buyer, K&L Wine Merchants
"Shiraz. My specific bottle recommendation is the Fruit Machine Shiraz (approx $7.99). Turkey is actually quite wine friendly and will pair well with many white and red wines. The problem is all the side dishes- sweet potatoes, stuffing, green beans, cranberry sauce, etc. You need something abundantly fruit, rich and supple textured. Aussie Shiraz is just the ticket." - Efrain Madrigal, Wine Director, Sam's Wines & Spirits, Chicago, Highland Park and Downer's Grove, Illinois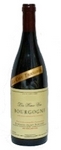 "Red Burgundy/Pinot Noir. My recommendation is the Alain Burguet Bourgogne Rouge 'Mes Favorites' (approx $35). Most wines go just fine with turkey. I just happen to like Pinot noir a lot! Its lighter weight pairs well with fowl, and its elegance is the right thing for a special meal like Thanksgiving. There are hundreds of good Pinot Noirs from France and elsewhere, but I especially love the red Burgundies from Alain Burguet in Gevrey-Chambertin. His wines are sophisticated and generous - they push all of my Pinot buttons." - Mark Middlebrook, Paul Marcus Wines, Oakland, California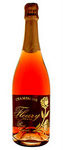 "Rosé Champagne. My recommendation is the Fleury Brut Rosé Champagne (Approximately $35).Thanksgiving presents a real pairing challenge, with flavors ranging from savory gravy to sweet potatoes; it is hard to find the perfect match. At home, we tackle the problem with rosé Champagne, which has enough cut for the gravy, enough fruit for the sweet potatoes and the delicacy and power to deal with all the flavors in between. The Fleury Rosé Champagne is made from Pinot Noir for Courteron, in the southern part of Champagne. They say proudly that their town is closer to Chablis than Reim, and that the style of wine owns as much to Burgundy as the stylish bottle does to the grand marques of Reims. The vineyards, which are all their own, are farmed 100% biodynamically, the strictest form of organic viticulture. The base wine is all from the 1999 vintage. In the glass it has a wonderful, fresh Pinot Noir nose of strawberry fruit and forest air intrigue. On the palate it has a great, small bubble texture with magnificent depth and terroir. We buy this direct from the Fleury, which allows us to sell it at a great price." - Gary Westby, Champagne Buyer, K&L Wine Merchants
"2005 Errazuriz Wild Ferment Pinot Noir Casablanca Valley, Chile (approx $18): Notes of ripe cherries. Simple and lip-smacking good to moisten the turkey. Score: 87/100." - Natalie MacLean, author of the best selling book Red, White and Drunk All Over, offers a free e-newsletter at www.nataliemaclean.com..
See also:
Thanksgiving Pumpkin Pie Dessert Wine Recommendations
Christmas Wine Gift Recommendations
Tags: