New Year's Eve conjures images of champagne corks popping and bubbly flowing as party goers sing Auld Lang Syne while the clock strikes midnight to ring new hope for all. Rather than buying the typical boring grocery store Champagne for New Year's Eve, IntoWine.com asked a panel of wine experts their thoughts on what a good sparkling wine alternative would be to toast the clock striking midnight:
"At the turn of midnight, New Year's Eve, you don't want to be singing Ol'Langsynen with an expensive Champagne being carelessly flung around. However, you do want to think that you are drinking true Champagne. Well, there is one Cava that hits the jackpot. It is Montsarra at approx $16 a bottle, you cannot go wrong with this wine. It has a beautiful label and also a true Champagne taste. The three traditional grapes, Macabeo, Xarel.lo and Parellada are enhanced by 5% Chardonnay, one of the three principal Champagne gr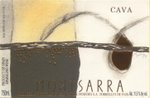 apes [the other two being Pinot Noir and Pinot Meunier]. This 5% Chardonnay lends it to being more true to Champagne, whereas those that add grapes which are neither true to Cava or Champagne may be fun but more of a fruit cocktail. Montsarra has been consistently the highest ranked Cava by the Wine Enthusiast and it is certainly the only sparkling wine that I like to drink as much as true Champagne." - Bartholomew Broadbent, CEO, Broadbent Selections, San Francisco
Watch "Sparkling Wine Recommendations" - Latest Wine Tasting Videos on IntoWineTV

-------------------------------------------------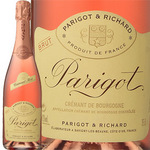 "Rosé Sparkling Wine/Cremant de Bourgogne Rosé. Start off the New Year with a new wine! Cremant de Bourgogne is methode Champenoise sparkling wine from Burgundy and a celebratory at that. The NV Parigot Rosé (approx $20-$25) is 100% Pinot Noir juice with a great summer sunset color and moderatly priced in the low twenties." - Jamie Koren, Buyer/Sales, The Wine House, Los Angeles

-------------------------------------------------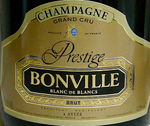 "Try an elegant, smaller production grower-producer Champagne rather than one from a larger, commercially run Champagne house. My recommendation is the 2000 Franck Bonville Brut Millesime Blanc de Blancs Champagne (Price range typically $30-$35). This Champagne is bright and clean with notes of green apple, white flowers and a hint of biscuit." - Mulan Chan, Rhône and French Regional Buyer, K&L Wine Merchants
-------------------------------------------------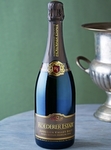 "Roederer Estate N.V. (approx $35). A California sparkler that has loads of fruit and body. This is the one I recommend when someone asks what's your favorite "reasonably priced" bubbly that's widely available in stores. Score: 89/100." - Natalie MacLean, author of the best selling book Red, White and Drunk All Over, offers a free e-newsletter at www.nataliemaclean.com.
-------------------------------------------------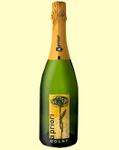 "Cava. My recommendation is the Colet Brut Cava 'A Priori' (approx $15). I love drinking Champagnes any day of the year. But as Terry Theise, the importer of most of the grower Champagnes that we sell, says, "happiness is being ticklish in more than one place." My favorite place outside of Champagne to get tickled with bubbles is Spain, whose sparkling wine is called Cava. Colet's 'A Priori' includes, besides the traditional Cava grapes Macabeo and Chardonnay, smidgeons of Riesling, Gewürztraminer, and Muscat, which gives the wine wonderful aromatic verve." - Mark Middlebrook, Paul Marcus Wines, Oakland, California
-------------------------------------------------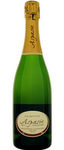 "Instead of mass-produced grocery store Champagne, why not try an estate-bottled beauty for even less money? My recommendation is the Ariston Carte Blanche Brut Champagne (Price range typically mid $20's). Our best deal in bubbles? No doubt many on our staff would say yes! From the small commune of Brouillet in Champagne, the Ariston is made from 40% Chardonnay, 30% Pinot Noir and 30% Meunier. A balanced cuvee in every way, this Champagne is clean and powerful at once. No bottle in our inventory transports me to Champagne like this one. It is as true to the terroir and as pure as anything I could wish for." - Gary Westby, Champagne Buyer, K&L Wine Merchants
-------------------------------------------------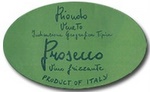 "Prosecco. Specically, I would suggest Riondo Prosecco (approx $12). By the time midnight rolls around, most revelers have had plenty of libations so I suggest something softer and friendlier like Prosecco. This hugely popular Italian sparkler is all the rage because they have abundant fruit, softer carbonation and lively, crisp finishes." - - Efrain Madrigal, Wine Director, Sam's Wines & Spirits, Chicago, Highland Park and Downer's Grove, Illinois