Top 30 Spanish Whites (and Light Sherries) to Try Before you Quit Drinking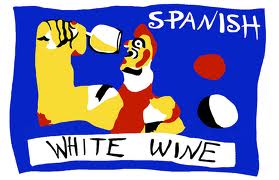 In my previous article, I discussed the Top 20 Spanish Reds to Try Before You Quit Drinking. This time, the focus is on Spanish whites and light Sherries. What a task! I had to expand the list just to fit in more of the awesome white wines of Spain—there really are too many to choose from! As with the red wines of Spain, the quality of the whites is always increasing. There are more styles of wine than ever being produced (oaked Albariños meant to be aged, unfiltered Sherries released "en rama"), and some of Spain's top winemakers are bringing the focus to indigenous varieties like Godello and Hondarrabi Zuri. Spain is famous for its Sherry, but with the quality level of these wines and their reasonable price tags (the majority of the wines on my list could be enjoyed during a causal lunch), fortified won't be the only style buzzed about for long.
On a side note, I have decided only to include the lighter styles of Sherry like Fino and Manzanilla, as opposed to the more oxidized and longer-aged Olorosos and Amontillados. Since the focus is on white wine, many of which are fresh, crisp, light whites to be enjoyed with seafood, Fino and Manzanilla work well in this category. As a result, a few big names are missing from the list (Domecq, Osborne) since these producers are better known for their darker styles of Sherry. Also, I haven't tasted all of these wines, but I hope to get more of them under my belt in the near future—as it stands now, most Spanish whites are still affordable and relatively easy to find.

1. Compañía de Vinos Telmo Rodríguez, Gaba do Xil Godello- This wine is made from Godello, a grape native to northwest Spain and northern Portugal. Telmo Rodríguez has been called "Spain's most celebrated itinerant winemaker," and is known for traveling the country in search of indigenous varieties and forgotten winegrowing sites. This wine, from Valdeorras in Galicia, is fermented in stainless-steel tanks and bottled without any wood aging. The result is a fruity, steely wine with a waxy quality, almost like a Rhone white. Rodríguez is receiving wide recognition for his wines, and this is one that a Spanish white wine lover has got to try.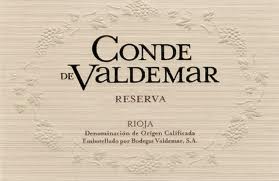 2. Bodegas Valdemar, Conde de Valdemar Blanco Fermentado en Barrica- Jesús Martínez Bujanda, who runs the bodega, was the first to make barrel-fermented white Rioja and the first to make Garnacha Reserva and Cabernet Sauvignon Reserva in Rioja. This wine, made from 100% Viura, northern Spain's most widely planted white grape variety, pioneered barrel-fermented whites in Rioja. This is one of Spain's big names in red wine, but this Blanco is also a must-try.
For more than 25 years, The California Wine Club founders Bruce and Pam Boring have explored all corners of California's wine country to find award-winning, handcrafted wine to share with the world. Each month, the club features a different small family winery and hand selects two of their best wines for members.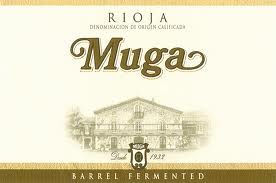 3. Muga, Cask-Fermented White- The Muga family has been involved in viticulture since at least the 17th century. All their wines are aged in oak (they even employ a house cooper) including this one made from 90% Viura and 10% Malvasia. A list of top Spanish whites wouldn't be complete without a bottling from Muga. This wine is round and velvety from lees aging and has aromas of pineapple, syrup and honey. Yum! It's also very affordable.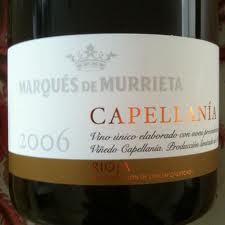 4. Marques de Murieta, Capellanía- This is a famous bodega, well known for bringing the Bordeaux method to Spain. This white wine, made from 100% Viura and aged 18 months in oak, replaces their older bottling, El Dorado de Murrieta (no longer in existence), which was one of the finest Spanish whites. This newer wine is full of finesse, moderately priced and has the potential to age so it would be a good one to add to your cellar.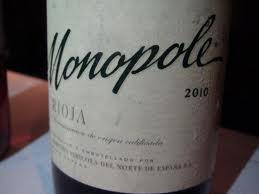 5. CVNE, Monopole- CVNE in Rioja was created in 1879 when France, decimated by oidium and phylloxera, was sourcing wine from Spain. The bodega is famous for its red wine, Imperial, but Monopole, created in 1915, is one of the leading whites of Spain. The wine is made from Viura grapes fermented in stainless-steel tanks to preserve its fresh fruit and floral qualities. This is a wine that should be consumed young.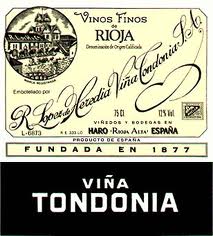 6. Bodegas Lopez de Heredia (Tondonia), Viña Tondonia Blanco Gran Reserva- Tondonia's whites are among the top echelon in Spain and there are few wines that can compete with the bodega's gran reservas. The wines, made from 90% Viura and 10% Malvasia, have a distinct oxidative note, having been aged many years in American oak and several more years in bottle. 1964 is the greatest vintage, but 1976 is also spectacular. This wine probably isn't easy to get ahold of, and is more expensive than most, but don't pass up the chance if it comes by.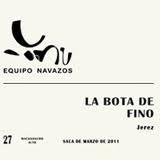 7. Equipos Navazos La Bota, La Bota de Fino Macharnudo Alto- This group of about 40 Sherry enthusiasts came together in search of the best wines from some of the most prestigious bodegas. The "La Bota de…" wines are blended and bottled by the group and hand-sold. Only a small number of bottles are released to the general public, including La Bota de Fino Macharnudo Alto and La Bota de Manzanilla. Either of these will be hard to find, but very well worth the search. The group makes a variety of styles—there is also an Amontillado and a Palo Cortado. Don't pass up any of these bottles if you can get your hands on one.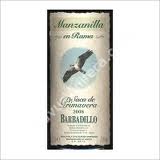 8. Barbadillo, Manzanilla en Rama Saca de Verano- One of four seasonal releases from a leading producer in Sanlúcar and the largest producer of Manzanilla Sherry. As the wine is aged under flor (a film of yeast that keeps the wine from becoming oxidized), the flavor and character changes, as does the nature of the flor through the four seasons. In order to see how the wine is influenced by the yeast, the family-owned winery bottles small quantities on the first day of each season. Spring is when the flor is thickest, so the summer bottling (Saca de Verano) is the most affected by it. This wine is also bottled en rama, or "raw" without filtration or cold stabilization to show how much flavor can be lost during these processes. Drink it right away—unfiltered Sherry should be consumed while as young and fresh as possible.

9. Valdespino, Fino Inocente- Another single-vineyard wine from what is possibly the oldest Sherry bodega—the family has been involved in making Sherry for around 700 years. Grapes for the wine are sourced from the Macharnudo vineyard, the largest in Jerez and also one of the highest altitude vineyards in the appellation. The wine is barrel fermented in American oak and aged for a minimum of eight years in solera. Crisp and refreshing and a great addition to our list.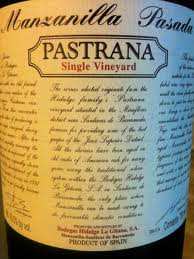 10. Hidalgo, Manzanilla Pasada Pastrana- A well-known single-vineyard wine sourced from old vines (some as old as 80 years) situated on the best Albariza soil, which is ideal for lighter styles of Sherry. This Manzanilla has a bit more color and depth than other Manzanillas as a result of longer barrel aging, with lots of roasted nut qualities and minerality. Hidalgo also makes a Manzanilla La Gitana, one of their most popular and bestselling bottlings (it shows a bit more flor character and fresh tang). Definitely a wine to add to your list of top Spanish whites.