IntoWine.com asked our panel of wine experts their recommendation for one Spanish wine worth seeking out (but which won't break the bank):
See also: Best Spanish Red Wines
Where to begin? Spain is so huge with so many different styles of wine.  Yet, people talk about it as if it were one region.  I am going to let the traditionalist in me take over.  For most of Spain's wine history over the last two hundred years, the area that produced the most famous wines was Rioja.  This landlocked area in north central Spain still makes some of the best wine: some of it in the modern style, while other wines are produced in a traditional method.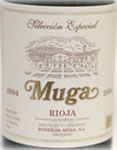 I am going to suggest the traditional producer of Muga.  This winery, founded in 1932 makes a variety of wines at many price levels.  I first am going to recommend seeking out wines from the fabulous 2004 vintage. Then look for either the Reserva or Selection Especial. These should cost around $30 and $45 respectively.  While not inexpensive, these wines can be brought home and drunk or cellared for a decade or more.  Made from the Tempranillo grape, they have brilliant cherry flavors with vanilla notes.  Perfect with hearty to light foods or by themselves.  This is a winery I would trust in all vintages with all of their different wines. - Loren Sonkin is an IntoWine.com Featured Contributor and the Founder/Winemaker at Sonkin Cellars.
---------------------------------------

My company's goal is to seek the best wine from each region and import it into the US. As you can see from our website, we don't have many wines from France, simply because almost all of the top producers already had importers in America when I started my company in 1996. We went for the emerging wine regions because we were early enough to sign on the top, or debatably, the greatest wine producers from such regions. Nobody would question this claim when it comes to Portugal or Lebanon and good arguments could be made for the wines we bring in from New Zealand, Argentina, South Africa along with the Cava. However, other than the Cava, it took us a very long time to find one of the greatest wines from Spain. Naturally, there are many but most of the best are established with other importers. Finally, in 2007, we discovered one great wine, certainly the finest from its region, Navarra, and amongst the finest wines produced anywhere in Spain: Pago de Larrainzar. This wine is classic, elegant, timeless and traditional with a modern touch. Produced from old family owned vineyards that have been revived by a new generation, this wine isn't inexpensive but it is truly one of the great finds in our collection. A meticulously selective blend of their finest Tempranillo, Merlot, Cabernet Sauvignon and Garnacha grapes, here is one Spanish wine worth seeking out - it only took us 11 years to find and it won't be easy for you but make the effort and you'll revel in the sense of satisfaction. - Bartholomew Broadbent, CEO, Broadbent Selections, San Francisco
---------------------------------------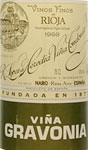 I am a huge fan of traditional old school Rioja, so it goes without saying that I adore the wines of R. Lopez de Heredia. For traditionally styled wines aged to perfection in 100% American oak, they are #1 in my book and any cuvee is definitely worth seeking out, as well as visit the the winery if at all possible! One wine that I am particulary fond of is their 1999 Vina Gravonia (this is the current release!), a white Rioja produced from 100% Viura. After nine years, this oak aged white has developed incredible nuances of roasted nuts, chamomile, dried pears and salty minerals. It is ready to go now to enjoy with a selection of sheeps milk cheeses, however it can easily hide out in your cellar for another 8-10 years. The Vina Gravonia is definitely a Spanish wine worth seeking out! - Mulan Chan, Rhône and French Regional Buyer, K&L Wine Merchants
---------------------------------------

The 2006 Elix Priorat is more of a global wine. Aged in Burgundian French oak and blended with grenache, cabernet sauvignon, carignane, merlot and syrah, respectively, the nose explodes with such deep blackberry, blueberry and sweet tobacco that you'd almost think you'd need a hangar cut steak to stand up to it. The truth is that the wine articulates a light sense on the palette. The 16 month oak aging tames the tannins and the fruit glides across the tongue, bring a very rounded palette and a longer finish than many wines for its price point. Though squarely at 15 percent alcohol it is balanced and not abusive. It feels more like a match for game than beef, unless perhaps it's a leaner meat like bison. The Elix lacks the in-your-face punch of an American cab and that's precisely the point, there's a lithe finesse in the mouth. Even after being opened for a few hours, this wine excels with a fruit forward nature without sacrificing its tannic structure and integrity. Yes, it is $45, but it's a bottle you'll enjoy, slowly, over time, as wine is meant to be. - Michael Cervin, Wine Judge, Restaurant Critic, and IntoWine Featured Writer
---------------------------------------
Celler Mas Gil, Clos d'Agon Blanco. This is a very limited bottling but worth buying if you are able to find it.  A bottle should retail for about $50. It is a blend of Viognier, Marsanne and Roussanne from the DO Empordá-Costa Brava. It is rich and very complex with a lingering finish. It is a unique wine quite unlike anything else we have tasted. Almost any Monastrell (Mourvedre) from the Yecla (Hecula) DO. Most are modestly priced and very food friendly red wines. The tannins are generally much softer than their counterparts from the southern Rhone Valley or Bandol. - Suzanne Reifers & Alfred Judd, IntoWine Featured Writers
---------------------------------------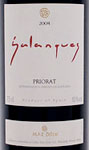 Ah, Spain … Spanish winemakers are increasingly rising to the top of the class when it comes to Old World vintners making New World wines. Vintage after vintage, Spain's white and red wines are stylistic expressions of variety, terroir, and power. But one region in particular has shined brighter than the rest – Priorat. Located in the Northeast region of the Cataluña, Priorat is a small region originally planted by Carthusian monks in the 12th Century. The unique topsoil of this area, llicorella – red slate and mica, is perfect for red wine made from Granacha blended with other well-known international varieties. Wines are typically barrel-aged for many years and can also age very well in bottle. Far from inexpensive, wines from Priorat are becoming easier and easier to find and so their prices are also dropping. They are well worth the trouble and the expense. My suggestion, try the 2004 Mas Doix "Salanques" – an inky black expression of plum and kirsch, cassis and cedar with loads of classic Spanish style. This blend of Garnacha, Carinena, Syrah, Merlot, and Cabernet Sauvignon is simply a delicious, well-balanced, powerful wine. (About $35.00) – Ben Spencer is a diploma student with the Wine & Spirit Education Trust and an IntoWine Featured Writer.