Top 20 Spanish Red Wines to Try Before You Quit Drinking
Spain is like the wild, wild west when it comes to wine. Unlike France, where individual plots of land have been set aside for centuries as the best spots for winemaking, producers in Spain are still out searching for new terroirs, new regions and new (old) indigenous grape varieties that have been pushed aside in favor of commercial winemaking. In the 1970s, Spain's winemaking reputation was for poor-quality bulk wine. Today, regions like Priorat, Montsant and Mallorca are eclipsing the better-known regions of Rioja and Ribera del Duero.
This is good news for us, because along with Spain's iconic "first growth" wines that ring in at $500 a bottle or more, there is great value to be found in Spain, as well as exciting new varietals and blends. If you had to pick 20 Spanish reds—how hard is that!—these wines would make the cut. Remember that many of these great producers make wines and wines at varying levels (Crianza, Reserva, Gran Reserva), so if you can't find the benchmark wine listed here, you can try something else from the same producer. I haven't tasted every one of these wines, but I hope to try them all before I quit drinking…but what is life without wine?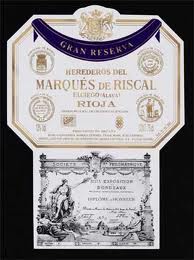 1. Marques de Riscal Gran Reserva- This is one of the first bodegas in Spain to use the Bordeaux method of winemaking. The Rioja estate is now famous for its pink and silver City of Wine building designed by Frank O. Gehry. The Gran Reserva, made from Tempranillo, Graciano and Mazuelo, is made in smaller quantities than some of the bodega's other bottlings, but isn't too expensive or hard to obtain. It has great aging potential, if the 1945 Marques de Riscal is any evidence— it is considered to be one of the greatest red wines ever produced in Spain (but nearly impossible to find).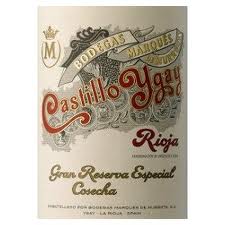 2. Marqués de Murrieta Castillo Ygay Gran Reserva Especial- Another Rioja bodega famous for bringing the Bordeaux method to Spain. The wine is made from Tempranillo and Mazuelo and has a distinct fat, high alcohol and highly pigmented character. It is relatively affordable. Any Spanish wine junkie should get a fix from Murrieta.

3.Valdemar Inspiración Valdemar Maturana Tinta- This bodega has always stood for innovation—the first barrel-fermented white Rioja, the first Garnacha Reserva and the first Cabernet Sauvignon Reserva in Rioja were all made here. Along these lines is the Inspiración made from 100% Maturana Tinta, a native grape that was nearly extinct before Riojan viticulturalist Juan Carlos Sancha made an effort to revive the variety. First made in the 2005 vintage, it's a must-try for lovers of Spain's unique grapes.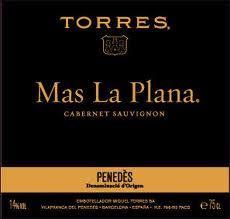 4. Torres Mas La Plana- Anyone who knows Spain knows the name Torres. This is one of the largest wine producers in Spain (they make more wines than one can keep straight) and a profile of the top Spanish wines wouldn't be complete without a Torres bottle. Miguel Torres introduced stainless-steel fermentation and temperature-controlled fermentation to Spain in the 1960s. This is one of their higher-end bottles, made from Cabernet Sauvignon. The Torres Perpetual from Priorat is another good Torres wine to try.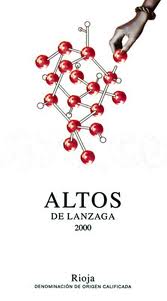 5. Compañía de Vinos Telmo Rodríguez Altos de Lanzaga - Telmo Rodríguez has been called "Spain's most celebrated itinerant winemaker." He travels the country in search of forgotten regions and vineyards in an effort to preserve Spain's tradition under the pressure of commercial wines. He makes countless wines in regions all over Spain. This is the top Telmo Rodríguez wine from Rioja, made mainly from Tempranillo with a little Garnacha and Graciano, first produced in 1999. Another of Telmo's wines, Gaba do Xil, a red wine from the Mencía grape, is so awesome that it was featured in Japanese Manga in 2010!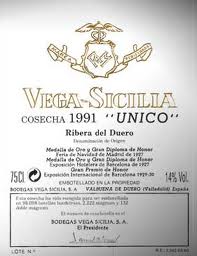 6. Vega Sicilia Unico- Spain's equivalent of first-growth Bordeaux, from Ribera del Duero. A long-lived red made only in good vintages and aged longer in oak than almost any other Spanish wine. In the past, Bordeaux grapes were used in addition to Tinto Fino (a local strain of Tempranillo), but nowadays Cabernet and Merlot take a backseat to the native variety. Expensive and, of course, difficult to find, but do not pass up an opportunity to taste Unico if the gods decide to smile upon you, and maybe someday they will—this wine lasts for decades.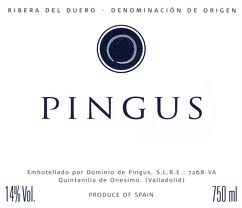 7. Dominio de Pingus- This is a cult wine also from Ribera del Duero, one of Spain's rarest and most expensive wines. It's 100% Tinto Fino aged in French oak. The wine, the first vintage of which was produced in 1995, became famous after Robert Parker took notice (Ribera del Duero was barely known in the 1980s, and is now one of Spain's most famous red wine regions). Don't ever pass up this wine if you get the chance to taste it.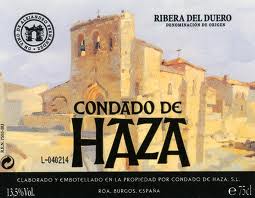 8. Bodegas Tinto Pesquera Condado de Haza Alenza- Another of the big names from Ribera del Duero. Made by Alejandro Fernández, who helped place Ribera on the map. When the vintage is great, the best grapes are reserved for Alenza, a wine made from 100% Tempranillo and aged about two years in new oak. This is a balanced wine from a quality conscious producer that will gain complexity over time. Look for bottles with some age.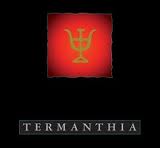 9. Numanthia Termanthia Toro- If you really want to explore what Spain has to offer in the way of wine, you've got to try this bottle from the Toro region in northwestern Spain. The old, old Tinto de Toro vines (a local strain of Tempranillo) are un-grafted, having never been affected by Phylloxera. The grapes have intense fruit character and the wine is aged in 100% new French oak resulting in a concentrated, powerful, flavor-packed wine. It's definitely expensive but worth it if you get the chance to taste it.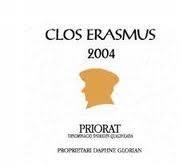 10. Clos Erasmus- One of the "Gang of Five"—five producers whose wines made the Priorat region (which was then unknown) famous during the 1980s and 1990s. Named after philosopher Erasmus von Rotterdam who wrote the essay "In Praise of Folly," Clos Erasmus has received 100 point scores from Parker and is a hallmark of Priorat—turns out it wasn't so crazy to cultivate vines there, after all! Biodynamic, 90% Garnacha, 10% Syrah, aged in French oak. Dee-licious and not to be missed.