Top Spanish Red Wines - 2016
I tend to taste and drink a lot of wine over the course of a year. I am in a few tasting groups, sometimes the wines are consumed at various local wine store tastings and a number drunk with friends and family. Early on, it was evident that the best way to pay attention and also to remember what wines were consumed was to write a tasting note. Over the years, I have written well over 10,000 tasting notes probably representing 70% of the wines I have tasted. I make no pretense about the quality of the notes, but sip by sip and bottle by bottle, the notes have gotten a bit better. It always interesting at the end of the year to go back and review what wines were consumed and which ones I liked the best – overall and in categories. In 2016 I wrote 1,334 tasting notes. Thanks to computers, I can sort and select them down into various lists. I give you these to use as you wish – suggestions, comments, and reasons to laugh or disagree.
Caveat - I have for the most part not repeated wines that were tasted multiple times or the same wine from a different but close vintage in an effort to list more wines for those looking for suggestions. I drink, for the most part, what my wife and I like, so did I miss out on categories or specific wines? You bet. There is a lot of great wine out there and one can't drink it all. Part of the fun is seeing, over the years, how tastes change, finding new discoveries, following the development of vintages but most of all, just enjoying this special beverage. Cheers! - Loren Sonkin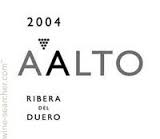 1. 2004 Bodegas AAlto Ribera del Duero P.S. - Spain, Castilla y León, Ribera del Duero
I really liked this wine but its future is ahead of it. I tend to think these wines need 15 years at least from vintage especially in a great vintage. The nose has a diet cherry coke quality to it. Also some black raspberries and spice. This is a big, serious wine. On the palate, there are firm tannins. Some vanilla and black cherries. Ripe fruit. Deep but hard to delineate. I tried to keep some in the glass but it never really shows all it offers. Nevertheless, with some food, it works well and provides a lot of pleasure today (if the complexity must wait a few years). (94 pts.)
For more than 25 years, The California Wine Club founders Bruce and Pam Boring have explored all corners of California's wine country to find award-winning, handcrafted wine to share with the world. Each month, the club features a different small family winery and hand selects two of their best wines for members.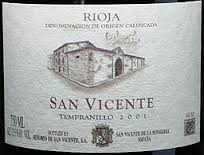 2. 2004 Señorío de San Vicente Tempranillo Rioja San Vicente - Spain, La Rioja, Rioja
Brilliant showing and yet another example from the 04 vintage of a wine that had a lot of oak on release, settling in and showing well at 10+ years. Purple in color. The nose has cherries, leather, slight dust and a bit of earthiness. On the palate. No real oak showing. Almost seamless. Drinking great now, but no hurry. Dark cherries, cherries and dry cracked leather notes on the palate. Good acidity. Great with food. Give it a bit of air to refresh and a wonderful wine. Wish I had more. (94 pts.)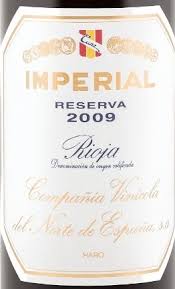 3. 2009 C.V.N.E. (Compañía Vinícola del Norte de España) Rioja Imperial Reserva - Spain, La Rioja, La Rioja Alta, Rioja
Great showing for this wine. Deep ruby in color. The nose has cherries, vanilla, leather and slight cigar tobacco. On the palate, bright cherry fruit. Some dust. Medium tannins. Nice finish. This has years left to mature. I was impressed. (93 pts.)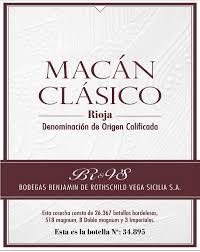 4. 2011 Bodegas Benjamin de Rothschild & Vega Sicilia Rioja Macan - Spain, La Rioja, La Rioja Alta, Rioja
This is very interesting. It is very young and needs time. Purple in color. The nose is dominated by oak and spice. Lots of dark cherry fruit as well. On the palate, there is plenty of dark cherry fruit but also firm tannins and fresh cut lumber. Some initial heat disappears quickly. I left my glass of this for later in the evening and it very much came together. My score is based on sitting in my glass for an hour or two. I would not touch this for five years if you are at all oak adverse. There is plenty of fruit though, so I would not worry about it. (93 pts.)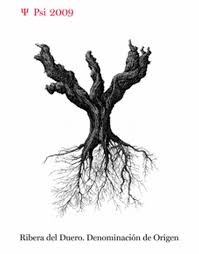 5. 2009 Bodegas y Viñedos Alnardo Ribera del Duero Psi - Spain, Castilla y León, Ribera del Duero
I seemed to like this more than most. Perhaps after some earlier older wines or an oaky wine, this just seemed light and fresh to me. Inky purple in color. The nose has black raspberries, dark cherries and a bit of oak. On the palate, a nice acidity which worked well with the food. Big black raspberry fruit but not over powering. Nice finish. A glass later in the evening proved better as the wine opened and developed. (92 pts.)

6. 2010 Bodegas Viña Vilano Ribera del Duero Crianza - Spain, Castilla y León, Ribera del Duero
IIRC, Lou picked this up for around $16. Probably a nod to the vintage as most of the wines tonight were 11-13 and 2010 was a much better vintage especially at the lower end in RdD. Purple/ruby in color. The nose is tight but shows some dark cherries, a bit of tobacco and hints of cedar. On the palate, there is not a lot of complexity here, but there is very vibrant fresh dark cherries. Light tannins. Delicious. I doubt it improves of gets better but for immediate drinking this is a great value. (92 pts.)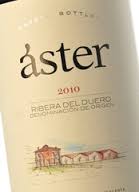 7. 2010 Aster Ribera del Duero Crianza - Spain, Castilla y León, Ribera del Duero
Another wine that I think was helped by the superior vintage. Purple in color. The nose has spice, dark cherries and smoke. On the palate, there is a nice complexity here as it unwinds in the glass. Lots of dark cherry fruit intermixed with charred wood and spice. Light but present tannins. Perhaps still some upside. IIRC, this is priced in the mid-$20's which is pretty fair. (92 pts.)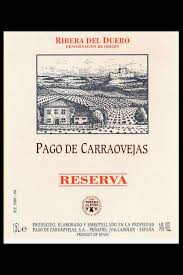 8. 2011 Pago de Carraovejas Ribera del Duero Reserva - Spain, Castilla y León, Ribera del Duero
Dark purple in color. The nose has spice, cherries and some plums. Maybe some tobacco. On the palate, black cherries, and spice. Medium tannins. This has more of an old world feel to me with still having vibrant fruit. Good finish. (92 pts.)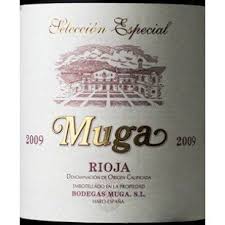 9. 2009 Bodegas Muga Rioja Selección Especial - Spain, La Rioja, La Rioja Alta, Rioja
Open a few hours prior to trying. Ruby in color. The nose is a bit green. Tight. Slight vanilla/cherry. Much better on the palate. Shows depth. Tight layering. Nice cherry fruit. Some oak. Nice acidity. Good finish. These always need time. (91 pts.)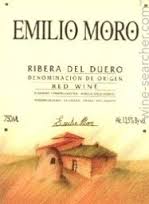 10. 2005 Bodegas Emilio Moro Ribera del Duero - Spain, Castilla y León, Ribera del Duero
It showed very well IMO. The nose has cherries, plums and some sawdust. On the palate, this still has firm tannins. Plums and licorice. Slight bitterness on the finish. No real hurry on this as this is ageing out just fine.(91 pts.)