Top Fifty (51) Sparkling Wines to Try Before You Quit Drinking (a non-dump bucket list if you will!)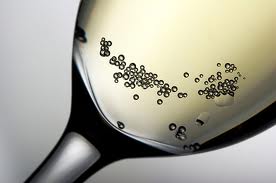 To make this list I tried to include wines and styles from around the world. Quality was of the utmost importance, but pricing and availability were factors as well. As we lift our glasses this holiday season, there are lots of great sparkling wines to fill them. No need to turn to industrial flavored wines. Some of these wines can be found for under $15. Others are well over $100. There are some wines that are so rare that their stratospheric pricing is based on scarceness and not the quality of the wine in the bottle. Although those wines may in fact be delicious, they are not included on this list. This list includes wines that are for drinking.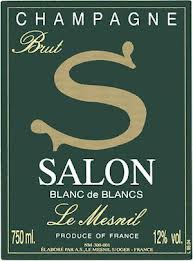 1. Salon Blanc de Blanc – My favorite sparkling wine. This is vintage Champagne made from only chardonnay grapes and only in the best years. From the Le Mesnil-sur-Oger vineyard. This wine can be drunk on release but really needs a decade or so to justify its lofty price and to reveal its magic.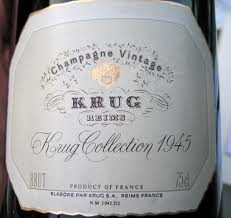 2. Krug Vintage – Vintage champagne produced only in the best vintages. This wine is always stunning. Not released until ten years after the vintage, it still needs some time to develop. This is a mineral driven wine of precision and breeding. Wow.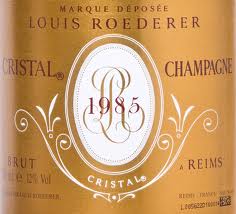 3. Louis Roderer Cristal – Supposedly first made for Tsar Alexander II of Russia in 1878, this is one of, if not the first, luxury cuvee. It has been released since 1945. It was the darling of the hip-hop and rap culture in the 1990s and early 2000s. Their Champagne of choice for the millennium. While it is no longer in vogue, it is still a great wine. The prices have come down since those lofty days. Still expensive, it is easy to find and is worth the price for an occasional splurge.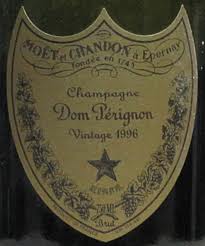 4. Moët & Chandon Dom Perignon – One of the world's recognized symbols of luxury. The amazing thing is that millions of bottles of this wine are produced annually. Yet, it is consistent and great every time. Dom Perignon was a monk who is sometimes falsely credited with inventing Champagne. While not true, the real Dom Perignon did advance how Champagne is made with his methods of blending and improvements to the cork. This wine is so ubiquitous in movies and television; everyone should try it at least once.

5. Pol Roger Champagne Cuvée Sir Winston Churchill Brut – Pol Roger was the favorite wine of Sir Winston Churchill. As a tribute to the man, the Pol Roger winery released this luxury cuvee beginning in the 1975 vintage. It is a vintage Champagne and only released in the best vintages.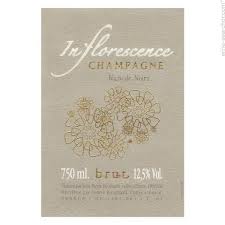 6. Cédric Bouchard Champagne Inflorescence Blanc de Noirs Val Vilaine – Cedric Bouchard is one of the most exciting newer producers in Champagne today. There are four basic lines, with many cuvees in each line. These are wines that push the boundaries, and are fantastic. The Inflorescence is 100% Pinot Noir. I am sure the prices will creep up as people discover these wines, so now may be a great time to buy.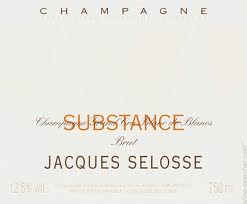 7. NV Jacques Selosse Extra Brut Blanc de Blancs Substance – This is a grower Champagne house, meaning they grow their own grapes. They have been in business since the 1950s, however, under Anselme Selosse, who took over in 1980, the quality has improved. Their wines are some of the most unique in Champagne and some of the best. The Substance is made in a Solera system similar to Sherry with the grapes going back to the 1980s. It has amazing depth.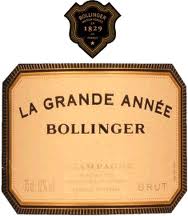 8. Bollinger Grande Annee – Made by this venerable house only in the best years. This is their best bottling (also made as a Rosé). About two-thirds Pinot Noir and one-third Chardonnay, this wine is built to last. Bottles from the 80s are still drinking well. Of course, Bollinger is the favorite of James Bond and this wine has appeared in at least three of those movies.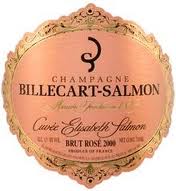 9. Billecart-Salmon Cuvee Elizabeth Salmon Rosé – The first Rosé on the list. This family run winery has been around since the early 1800's. The Rosé has a beautiful elegance, from color to finish and everywhere in between. This is a vintage wine made only in the best vintages. It drinks well on release. Gorgeous.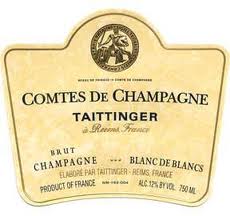 10. Taittinger Comtes de Champagne – This is a Blanc de Blancs or 100% Chardonnay. It comes in a distinctively shaped bottle and is only made in the best vintages. It has a bit of oak due to a small amount of time spent in new oak barrels. A wine that will last longer than many would think.