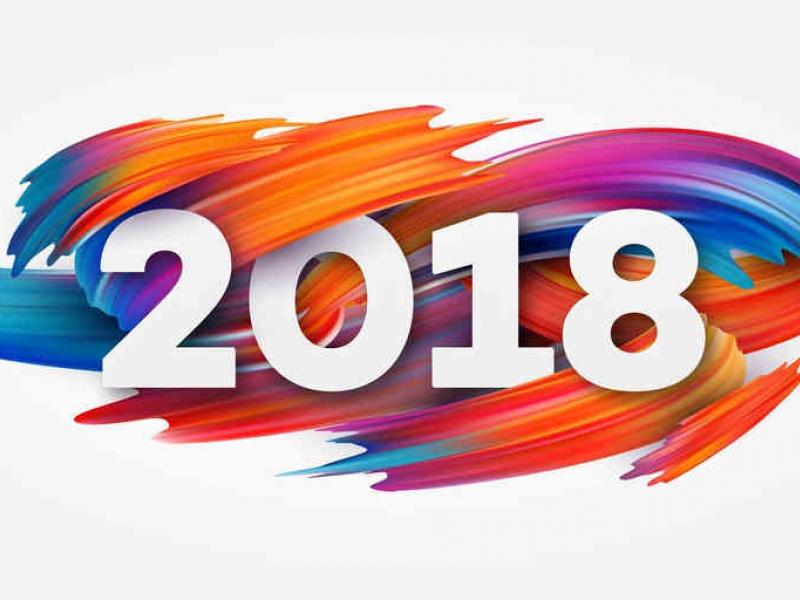 It's that time again.  As the end of the year draws near, it is natural to look back over the past year.  That includes considering the wines enjoyed this past year.  Drinking wine involves so many qualities.  What we drank, who we drank wine with and when we drank them.  The "best" wines aren't always just those that scored a personal 100 points.  Sometimes it's all about the who, when, why and where as much as the what.  So, as 2018 draws to a close, it can be fun to re-live the experiences and the wines that were a part of this year.  I broke my top wines of the year into three different categories.  No winery got to be listed twice although there were a few of them that in reality could have split all of the awards.  The list goes something like this:
Best Wine Experiences.  These are the wines that were the best wines.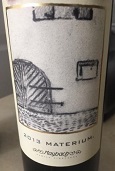 1. 2013 Maybach Family Vineyards Cabernet Sauvignon Materium
My Wine of the Year for 2018, in part, because I was lucky enough to have this three times during the year including once from Magnum. 
This is a great wine!  Purple in color.  The nose has cedar, cassis, blueberries, spice leather and graphite.  Clean and deep.  On the palate, this is big but has wonderful structure to hang all of that fruit on.  Cassis and blueberries with spice and slight damp earth.  Deep and wide with layers that unwind in the glass.  It's delicious but that is just the start.  Complex and contemplative.  For some, it is too big right now, but that is no different than drinking a First Growth Bordeaux at age 5.  This will continue to mature and evolve for the next four or five decades, but since it's so good; most bottles will be long ago consumed.  It is debatable how long this will last but betting the over seems like a safe bet.  Time will tell of course. 100 points. 

2.  2007 Saxum James Berry Vineyard
What an amazing wine.  One of the GREAT wines of the 21st century so far.  Certainly in contention for the best!  Yes, that is how good it is.  Still youthful, it is starting to round into maturity but not quite.  Purple in color.  The nose is intoxicating.  One of those wines you could sniff all night without even sipping.  Black raspberries, decayed meats (in a good way), roasted meats, slight bacon fact, white pepper and violets.  On the palate, this is seamless.  Juicy black raspberries, layers of fruit, charred earth, leather.  Some spice.  Lots of energy and almost weightless yet powerful.  Long finish.  Works with medium or heavier foods.  Each sip demands another, but makes you pay attention.  Wow. 100 points.

3.  2005 Shafer Cabernet Sauvignon Hillside Select
Yowza!  What a great wine.  Seems to be at peak right now though should stay here for a while.  Purple in color, ruby at the rim.  What a great nose.  Cassis, black licorice, spice and slight blueberries.  Very deep.  On the palate, this is deep and complex.  Lots of black cherry and cassis fruit.  Underlying minerality.  Spice.  Amazing texture; luxurious.  Lots of glycerin.  Long finish.  Will work with bigger foods.  One of those wines where each sip makes you want another.  100 points

4.  1996 Bruno Giacosa Barolo Riserva Falletto di Serralunga d'Alba
The late Bruno Giacosa was one of the premier producers in Barolo.  Sadly, he passed away a couple years ago.  The top wines he made were given a red label and Riserva status.  This bottle is still youthful but it is drinking great.  Purple, ruby rim.  Still looks quite young.  Tight nose; cherries, slight tea leaves and dried roses.  A bit of tar.  Just the slightest bit of VA with air, which is good as it ends up bringing out the aromatics.  Delicious on the palate.  Tight layers of cherries, cherry candy, anise and earth.  Firm but manageable tannins.  Finish goes on forever.  Needs another decade to peak and eventually should be a 100 score.  That said, it is amazing now.  The next day, there is one glass left in the bottle and it is even better.  What a great texture.  A slight sour note that is delicious.  Of course, this is made for food and works great with almost any food wine will work with but went great with homemade pizza.  100 points. 

5.  2005 Domaine Dujac Clos de la Roche
Wow. The best red Burgundy I have ever had. Everything I could ask for except two things. 1) it still is very young and B) the price is way out of my range. That said, what a treat to drink this. The bottle was opened slightly before the tasting. Dark purple in color, ruby at the rim. The nose is tight at first with spice and a warm earthiness. With air the red cherries come out and also some black currants. On the palate, there is a nice meatiness to this along with dark cherries and sandalwood. It is deep with layers of fruit and earth. Truly as seamless a texture as I have ever experienced in a Pinot. Long, long finish. While this needs another decade to peak, it is amazing right now. Still, there is even more upside potential.  97 points.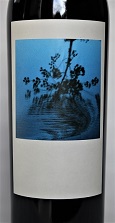 6.  2014 Sine Qua Non Syrah Piranha Waterdance
81% Syrah, 8% Petite Sirah, 6% Mourvèdre, 4% Touriga Nacional and 1% Graciano.  Inky purple in color.  This is very different for an SQN wine.  It does have 15.8% Alc but there is no sign of that.  The nose has black raspberries, blueberries, some roasted meats and herbs and black pepper.  On the palate, this is almost elegant.  It has a refined quality but also the intensity and concentration one expects.  Black raspberry and blueberry fruit on the palate with underlying coffee grounds and char.  Great texture.  Long finish.  This is still quite young and has some upside even as good as it is tonight.  100 points.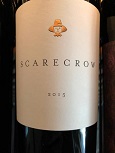 7.  2015 Scarecrow Cabernet Sauvignon
Once again, Scarecrow cements itself as possibly the greatest Napa Cabernet being made today.  At least for my tastes it is.  This is young and already it merits a 100 point score.  does that mean it won't improve?  More of a philosophical question as I am sure it will change and mature but better?  Perhaps but this is stunning right now.  Tasted among some of Napa's elite wines, this was my WOTN.  Purple in color, clear at the rim.  The nose has cassis, slight hay notes, blueberries, spice and slight baked earth.  On the palate, this is seamless.  Wonderful balance.  Perfect acidity.  Tannins but the are interwoven with the fruit.  Cassis, chocolate, blueberries and minerals.  Deep.  Tightly wound but complex.  Long finish.  Wow. 100 points.

8.  2007 Kapcsándy Family Winery Roberta's Reserve State Lane Vineyard
Perhaps the best Merlot made in America.  This is drinking great right now, at or near peak.  Purple in color, thin ruby line at the rim.  The nose is great with coffee, cherries, black cherries, and spice.  On the palate, this has a wonderful texture.  Rich and luxurious.  Slight tannins.  Black cherry fruit.  Long finish.  This is deep and voluptuous with lots of complexity.  This should be here for a while (ten years?) and still last another decade after that. 99 points. 

9.  2003 Domaine du Pégau Châteauneuf-du-Pape Cuvée da Capo
Just an amazing wine.  This was a vintage with a lot of heat, some wines got jammy and while this is a big wine, it is definitely under control.  Purple/ruby in color. The nose is complex.  Lots of black cherries, black raspberries, with grilled meats, and some anise. Clean, no barnyard. The texture is amazing.  A great example of a sexy wine.  On the palate, loads of black cherry fruit.  Depth.  No hint of the 16% Alcohol.  Long finish.  This probably still has some room for improvement and certainly no hurry on it.  99 points.

10.  2015 Bevan Cellars EE Cuvée Tench Vineyard
I love Bevan wines and they drink so well young.  No exception here although I am sure it will last for a couple of decades (mine will be long gone by then).  Purple in color, ruby at the rim.  The nose has cassis, some blueberries, cedar and graphite.  Very nice.  On the palate, this has great ripe cassis.  The fruit is a bit sweet if I am to nit pick and that kept this from getting a perfect score.  I wonder if in a year or two as it all comes together it it becomes more seamless and less noticeable.  I suppose that depends on if it is residual sugar or just ripe fruit.  As we drank this we remarked how easy it can be to nit pick about a wine and then step back and realize how special wine the wine truly is.  Human frailty I guess.  In any event, this is a spectacular wine with yes, a chance to garner a 100 point rating and likely to do so.  I can only judge them on how they are in my glass.  99 points.
Best Opportunity to Share Wines With People.  This category is for those wines that were awesome but were even better because they were shared in a great experience with friends; old and new!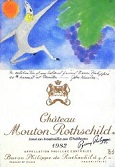 1.  1982 Château Mouton Rothschild
Lots to say about this wine, but first, why it was opened.  My friend Chris was about to retire.  Way back in 1986 or so, Chris was convinced to spend $30 for a 375ml bottle of this wine.  Since that time, he has waited for the right special occasion to open the bottle.  Luckily for me (since I didn't meet Chris until around 2010), this bottle is known to maturing at a glacial pace.  He has moved all around the world waiting for the right time and place.  My wife and I had dinner at Chris's home before he left town and went to spend his retirement in Cape Cod.  Chris opened the wine.  What do you say when someone opens a bottle with you that has that kind of history.  Thank you, of course, but it is such an honor and a humbling experience.  Definitely a "we are not worthy" moment.  Then, the bottle itself.  This is one of the great Bordeaux wines of all time.  I have been lucky enough to have this but never a bottle remotely approaching maturity or its 100 point status (back when that was a rare score).  This history of Bordeaux, the vintage, this bottling, our friendship, and Chris's last 32 years all wrapped up in one 375ml bottle.  How could it possibly live up to that?  It did. 
The bottle was stood up and carefully poured out without decanting.  We savored it (while also drinking other wines) with dinner for a couple of hours.  Ruby in color, purple at the core.  The nose is initially musty. The blew off leaving a dusty leather with slight cassis.  With more air, saddle leather, and plenty of cassis.  Finally, the cassis takes center stage, some cigar tobacco, a bit of dust and some earthiness comes out.  That was just the nose.  On the palate, this has a good acidity.  Medium tannins at first that get stronger and tighter.  The wine shuts down and then reopens a number of times.  Layers of cassis and earth ad even a floral quality at this age.  Long finish.  And it went with fruit.  Generally small size bottles mature faster, but even at 375, this bottle is on the younger side of maturity.  A full sized bottle is still probably a decade away.  That said, if you are going to open a bottle, I would suggest that you just drink it over 12 hours rather than decant just to watch the spectacular show.  What a treat!  100 points.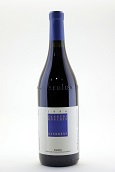 2.  1996 Luciano Sandrone Barolo Cannubi Boschis
A received an e-mail out of the blue from Jeremy.  We had never met, but he was going to be in Cleveland and wondered if we could meet.  He said he loved Barolo and this was one in my cellar I had been waiting to open.  Jeremy is a fascinating guy with so many tales to tell.  This wine lived up to every hope I had for it.  We had a lot of wine that night, but hopefully we will share many more in the future.  As for the wine…
Wow!  Incredible.  Opened, decanted and it was singing and drained quickly.  Ruby in color, just a bit of browning on the edges.  The nose is ethereal.  Cherries, dried cherries, slight tar, dried roses in an intoxicating perfume.  On the palate, this is just getting to maturity.  A wonderful texture that is velvety yet slick.  Each sip makes you want another one.  On the palate, this still has light tannins; just enough to grip.  Great acidity.  Layers of fruit, tar and earth.  Long finish.  Worked great with food.  No hurry as this has a couple of decades left, but no regrets about drinking this now.  100 points.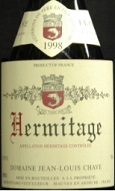 3.  1998 Domaine Jean-Louis Chave Hermitage
So I got an e-mail from a local distributor.  David Shiverick was going to be in town and looking for people who might like to taste the wines of JL Chave.  I had met David before but can't say I really knew him.  But the chance to taste thru the current line-up and hear his stories was a great opportunity.  I put together a group of 12 people from many different wine circles and we tasted magic.  Still, they all were young, so I brought this bottle up from the cellar to taste an older bottle of JL Chave Hermitage. 
What a treat to drink a wine at age 20 that is still young but yet gorgeous.  Ruby in color.  The nose has black raspberries, a bit of fireworks, and a nice tarragon note.  complex on the nose and palate.  On the palate, black raspberries layered with rocks and minerals.  Opens beautifully in the glass.  Long finish.  This has a couple of decades of life left and indeed is still at least 5 years from peak based on this bottle.  Bought on release and cellared in my cellar.  Gorgeous wine.  98 points.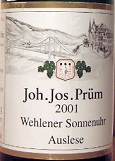 4.  2001 Joh. Jos. Prüm Wehlener Sonnenuhr Riesling Auslese Goldkapsel
I put together a year end party for people who really wanted to step it up and bring some top wines from their cellars.  Now normally we start with Champagne (and we had those), but one couple was going to be a little late.  So instead, I threw this in as a "starter".  The reactions were great especially from those who don't drink Riesling.  It even got a vote or two for bottle of the night. 
Wow.  This is singing right now.  It seems at peak, but will probably continue to evolve for the next 30 years at least.  Will it get better?  Perhaps.  This was purchased at the winery.  Deep golden in color.  The nose is clean like after a rain.  Even the light petrol has the quality.  A bit of peach and some wet stones as well.  On the palate, this is sweet, but more ripe than botrytis.  Slightly viscous.  Peach with underlying minerality on the palate.  Lots of depth and complexity.  Long finish.  Worked great with deviled eggs actually, but of course it will go with a wide variety of lighter foods and more savory desserts.  97 points.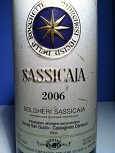 5.  2006 Tenuta San Guido Bolgheri Sassicaia
In my day job, I am an Estate Planning Attorney.  A friend/client was finalizing his Estate Plan.  After signing the documents, we went to a nearby restaurant and he pulled this out.  What a treat to enjoy an aged Sassicaia. 
Wow.  Great wine.  Pop and pour, this got better or at least kept opening up all night.  Purple in color with a ruby rim.  Gorgeous nose of cassis, cigar box, nutmeg, and cherries.  On the palate, this has great layering that unwinds in the glass.  Cherries, cassis, earth and tobacco.  A nice backbone of acidity helps it work well with foods.  Delicious but complex.  If still youthful, not too far from peak but at least a couple of decades of life left.  Long finish.  97 points.

6.  2001 Paloma Merlot
My wife and I have two couples we meet with 4 to 6 times a year at a local Italian restaurant that allows BYO.  It's always a fun night with each of us bringing a bottle from our cellar.  This seemed like a great time to open this wine.  Paloma isn't much in vogue these days, but the truth is, it never really was except for this one vintage.  The winery has gone to the next generation and I am sure the wines are still great, but this one was fun to remember. 
This is a former Wine Spectator Wine of the Year.  It was nice to revisit this wine.  It seems to be at peak and drinking as good as it will get.  Purple in color, ruby at the rim.  The nose has cherries, spice, chocolate and dried cherries.  On the palate, this is full bodied with a lush texture.  Just a wisp of tannins.  Layers of chocolate covered cherries and slight earth.  Long finish.  Food friendly.  Certainly one of the best California Merlot's I have had.  Even Miles from Sideways would like it.  It still has five to ten years, at least, left if well stored.  97 points. 

7.  1982 Château Ducru-Beaucaillou
At an Attorney conference a few weeks earlier, I was stopped in the hall and "accused" of being the wine guy.  After pleading guilty, I spoke with a woman who was also at the conference.  It turned out we had more than a few friends (although none of them wine related) friends.  My wife and I had her and her husband over for dinner and served this from our cellar.  Making new wine friends is a lot of fun!
This bottle was popped open at 9:00 am and decanted at 9:00 pm and served immediately.  Seemed to be about right although the wine is still youthful.  Purple in color.  The nose is classic with cassis,  tobacco, leather, and slight funk.  On the palate, slight tannins.  Cassis layered with earthy forest floor/tobacco.  great balance.  Long finish.  Went well with a Roasted Eggplant and mildly spicy peppers casserole.  At 26 years from vintage, this might even have a bit of upside.  Seemed to be the crowds WOTN but I have had slightly better (more exuberant) bottles of this.  nitpicking of course, this was outstanding.  96 points. 

8.  2015 Domaine Anne Gros Clos Vougeot Le Grand Maupertui
So I got an e-mail.  Someone I never met but knew thru FaceBook.  He had moved up to The Land and was looking to meet wine lovers.  I invited him to a local store tasting and "after" party.  He bought this off the shelves and opened it as his own wine was still in Texas.  A nice gesture and a start of a (hopefully) beautiful friendship. 
Ruby in color.  Gorgeous nose.  Surprisingly accessible.  Cherries, black cherries, floral notes and slight baking spices.  Complex.  On the palate, this is very pretty.  Elegant.  A soft texture but yet firm.  Cherries and black cherries.  Just a touch of earth and spice.  Long finish.  Great balance.  While this is sure to improve for twenty years, it is superb right now.  This is an expensive wine in anybody's book, but given the state of Burgundy, this is a great wine that will justify its price (relatively speaking).  Lots of upside here.  95 points. 

9.  2007 Domaine de la Romanée-Conti Richebourg
A retailer I know had access to this.  I suggested we get 8 people together to split the cost.  Everyone brought a quality bottle from their cellar.  If they didn't have one, they bought one from said retailer.  Truly a win-win-wine event. 
Opened about an hour before the tasting and allowed to breathe. Purple/ruby in color. The nose is beautiful with a nice earthiness (mostly clean), baking spices, cherries (red and black). On the palate there is a juicy acidity that gives way to a lush texture and big fruit. Dark and red cherries but also some clay and spice show thru as well. Tight layers that unwind in the glass. Long finish. Certainly needs time or air, but drinking great right now.  95 points. 

10.  1958 Château Cos d'Estournel
Visiting in LA, my old friend Jeff Leve, Bordeaux savant and author of www.TheWineCellarInsider.com, generously opened this at his Thanksgiving Leftovers party.  This is another thing I love about wine.  An ok wine, but a classified Bordeaux from my birth year?  Awesome.
It's not too often I get the chance to drink a Bordeaux from my birth year - 1958, so this was quite a treat.  Pale ruby/brown in color to the rim.  The nose took a few minutes to sort itself out.  It is clearly old and past its prime but it was good and had plenty of life left.  The nose had dust, some mushrooms but also some cigar box and even some cherries.  Maybe I imagined it, but also some classic soy sauce notes.  On the palate, this is soft but reasonably in balance.  No tannins.  Some cherry fruit layered with damp earth/tobacco.  Good finish.  I won't give this an official grade but if pressed, probably 85 points. 
Best new discoveries.  These are wines I tried for the first time this year.  Some were logical jumps from prior wines, some at wine shows, and some from friends.  That is a great thing about wine; every year there are new discoveries and new knowledge.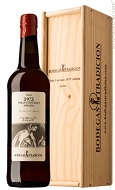 1.  NV Bodegas Tradición Jerez-Xérès-Sherry Amontillado 30 Years Old VORS
I started to try these last year visiting my daughter in Spain.  This was bought in Chicago.  Sherries are to a particular taste.  Very Old Rare Sherries may even be more so due to the cost.  Personally, I love them.  This bottle was consumed over three days.  It was at its best on day 3 (wine was corked and stored on the counter).  Gorgeous color of shimmering light brown/gold/orange.  Clear and bright in the glass.  On the nose, this is so complex.  Caramel, tootsie rolls, some alcohol, camphor/iodine, and minerals.  Complex.  On day 2 and 3, the alcohol is less noticeable.  It is oxidized but doesn't offend (me).  On the palate, it feels like there will be a bit from either the alcohol or oxidation and yet, it is smooth going down.  Flavors of caramel and tootsie rolls continue.  This is complex and deep.  Truly a contemplative wine.  Full bodied.  Great balance.  Wonderful with salty food.  Long, long finish.  Really an eye opener if you have not had a VORS.  This is made using the Solera method and unlike aged ports, the years listed (in this case 30) means the youngest wines are 30 years old.  At $70, this is not inexpensive but for a wine of this quality and pedigree, that is more than a fair price.  97 points. 

2.  2017 Costaripa Mattia Vezzola Palmargentina Vino Dulce
This is a dessert wine made from  Groppello, Marzemino, and Moscato Rosa grapes in Lombardy, Italy.  It was brought back by a friend from her trip to visit her brother.  It does not appear to be available in the US at the moment (sadly).  10% Alc and sold in 500ml bottles.  What a treat.  Deep salmon in color.  The nose has oranges, simple syrup, pine and malted milk.  Slightly sweet on the palate but with a great backbone of acidity.  Lots of minerality along with some nice fresh strawberry notes.  Slight tannins.  A long finish.  This is meant to be a dessert wine so food pairing can be an issue.  This would be great with fresh fruit or a lighter fruit tart. Another example of a grape that i have never tried, in a wine that I haven't had being just stunning.  This retails in Italy for around $20USD for a 500ml bottle. 96 points.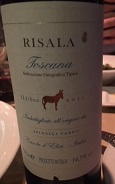 3.  2011 Erta di Spinelli Varno Risala Toscana IGT
This was a new wine for me.  Jeremy Young of MormonWineSnobs.com opened it for my wife and I on his visit to the CLE.  Apparently, in some vintages it will have some Petit Verdot or other international varietals but in 2011 it was 100% Sangiovese.  They really nailed it in this very good if not great vintage.  Purple in color.  The nose is cherries with some sandalwood and slight vanilla.  Clean and bright if still young.  More open on the palate, but at the same time, this is quite tannic.  A very structured wine.  It needs some time flesh out but it is very deep and yet elegant at the same time.  Cherries, macerated cherries and slight coffee notes on the palate.  Good acidity.  Very food friendly.  Long finish.  Probably needs five more years and be good for twenty more after that.  it would be interesting to compare this with other vintages that are not all Sangiovese.  96 points.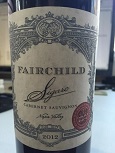 4.  2012 Fairchild Estate Cabernet Sauvignon Sigaro
My long time drinking buddy Tom and his wife Kathy opened this for my wife and I.  My first time trying this that I can recall.  Very impressed.  Purple in color, ruby at the rim.  The nose is great with cassis, and slight graphite.  This bottle had been allowed to breathe for the better part of the day and still took some time to open.  It opened nicely in the glass though.  Bright acidity.  Cassis and slight cough drop note especially on the finish where it was joined with a bit of menthol.  Firm tannins.  Probably best to hold these or decant for a few hours at this point.  Some upside here for sure.  96 points.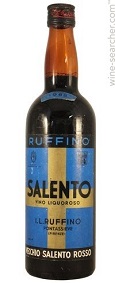 5.  1958 Ruffino Vino Liquoroso Salento
A birth year wine from our cellar.  This was cool.  Although made in 1958 it had a screw top.  Metal on glass with no visible o-rings, etc.  The wine was a bit oxidized but really drinking quite well.  It is fortified.  Brown in color, somewhat like Vin Santo.  On the nose, this was like a liquified Tootsie Roll.  Chocolate, slight raisin, confectionery sugar.  Nice.  on the palate, this is fun.  Chocolate candy with good acidity, a bit of caramel.  Slightly sweet.  Nice finish.  Way above expectations and this seems like it has plenty of life left.  Well done.  95 points.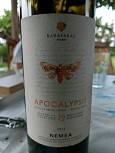 6.  2012 Barafakas Winery Agiorgitiko Apocalypsis
Tasted at a Trade Show I was generously invited to. What an interesting wine.  Made from the Agiorgitiko grape.  This retail for $24 which is a fair price.  It is unclear how it will age but it seems as though it should be drunk in the next few years.  Deep ruby in color.  The nose is lovely with sour cherries.  A bit of anise on the back of the nose.  On the palate, the sour cherries come thru along with some forest floor and some bell pepper.  A bit like a cooler climate Cabernet Franc combined with Barbera.  Firm tannins and good acidity.  This really begs for some food.  A fun wine.  91 points. 

7.  2011 Beta Cabernet Sauvignon Montecillo Vineyard
A friend brought this one over from their cellar. This had some odd label and I am not sure if we ever properly unwrapped it.  In any event, this is one of the best 2011's from Sonoma and indeed, California that I have had.  Deep magenta in color, ruby at the rim.  The nose has black cherries, cedar, and graphite.  There are firm tannins still.  A supple texture.  14.1% alcohol.  Cassis and very concentrated on the palate.  Delicious and no ripeness issues.  Long finish.  Worked well with eharty foods and some pungent cheeses.  There are always new wineries emerging on the scene but this is one to watch.  94 points.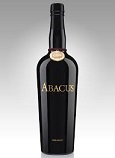 8.  ZD Wines Cabernet Sauvignon Abacus II
So, we were having a "high end" wine tasting and one of my friends said they would bring this.  Really?  ZD to a high end tasting?  I had never even heard of this.  A bit of research and yes, this fit the bill.  And the wine was great. 
This is an interesting wine.  It is a Cabernet made in a Solera style.  The first vintage had 1992 thru 1998.  This is the second vintage and then included a Solera of 1992 thru 1999.  Purple in color, ruby at the rim.  The nose has cedar, cassis, dust and with air, an earthiness comes out.  Layered and complex on the palate,  Cassis and spice and underlying earthiness.  Good finish.  Basically, this is high end Napa Cab, but the Solera gives it a bit of complexity.  Needs big foods.  94 points.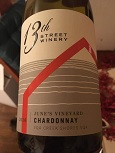 9.  2017 13th Street Chardonnay June's Vineyard, Niagara, Creek Shores
My buddy Wes owns a local wine store just east of Cleveland.  He was hosting a couple of winery owners from the Niagara (Canada) peninsula.  One I had heard of, but this winery was new to me.  Nice people.  Nice wines.  Nice pricing. 
From the VQA next to Niagara.  This is very good.  Light silvery/gold in color.  The nose has lemons, melons and slightly woody note which is presumably from the stems (whole clusters were added).  The winemaker described the woodiness as nutty, but that was probably because he was trying to impress that this wine saw no oak.  In any event, the nose is very nice.  On the palate, the melons (mostly Honey Dew, but also some cantaloupe-ish notes) come to the foreground.  Also some lemons and minerals.  Good acidity.  This is clean and full bodied but has an energetic edge to it.  Some of that may be due to its youth and it will be interesting to see how or if it ages.  Good finish.  Very food friendly.  At $20, this is a great value. 92 points. 

10.  2014 Domaine de la Côte Pinot Noir Bloom's Field
My friend Brad Prescott who owns/runs www.Intowine.com is very connected.  He told me that this wine would be featured in the upcoming release of Somm III.  I hadn't heard of it, but did some investigating and found a couple bottles to try and share with friends.  It made opening the bottle both fun and a new discovery. 
Very pale ruby in color.  Some Rose's are deeper in color.  Of course, with Pinot Noir, that is not really an indication of much about the wine.  The nose is dusty with cherries.  Some underlying earthiness.  Deep.  On the palate, this is already showing a nice complexity.  Soft texture.  Layers of cherries, bitter cherries and earth.  Balanced but not strong acidity.  Good finish.  This is very food friendly and should go with a wide variety of foods.  It seems of its place, that is to say, California with sunshine and fruit but it is made in a more earthy style.  It will be interesting to see where this goes over the next ten years.  FYI, this wine was featured as the top wine in a blind tasting in the movie Somm III.  93 points. 
Well, that's it for me for 2018.  I would love to hear what your top wines were in any category.  And here's hoping you all have a happy, healthy and prosperous New Year filled with Great wines, Great friends and great discoveries!