Christmas Gift Wine Recommendations and Ideas - What's a Good Christmas Gift for Someone Who Loves Wine?
What's a good christmas gift for someone who loves wine? Wine is a common gift during the Christmas holiday season. However nobody wants to give a random bottle, particularly if the recipient is a wine connoisseur. To offer some guidance for holiday shoppers looking for an appropriate and unique wine gift, IntoWine.com asked a panel of wine experts to share their best suggestion for a unique wine gift idea: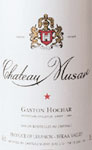 "Chateau Musar vintage red. Chateau Musar is one of the most unusual gift items for Christmas. It is always a surprise to those that don't know that Lebanon makes wine. For those who do know, they know that it is highly regarded and it was a wine chosen with a bit more thought and attention than just a big brand name.
It is a wine that ages for as long as you like, so it is for collectors, yet can be drunk immediately. It is also a wine which goes perfectly with almost any sort of food, so whether having turkey, ham, goose or salmon." - Bartholomew Broadbent, CEO, Broadbent Selections, San Francisco.
For more than 25 years, The California Wine Club founders Bruce and Pam Boring have explored all corners of California's wine country to find award-winning, handcrafted wine to share with the world. Each month, the club features a different small family winery and hand selects two of their best wines for members.
New Years Eve Champagne Recommendations
--------------------------------------------
"Red Bordeaux makes a great gift, particularly because it ages so well, as does vintage Port, which is more affordable and should be great for many years. A great gift wine can range from $100-$15,000. It really depends on how deep your pockets are and how deep your respect for the person is. [My suggestion is to] give a bottle that represents a person's birth year or a couple's anniversary year for a personal touch." - Clyde Beffa Jr., Owner and Bordeaux Buyer, K&L Wine Merchants
--------------------------------------------
"Beaujolais (Gamey grape) and Alsatian Riesling. For Beaujolais, I suggest anything from "Trenel" (approx $12-$25). For Riesling, anything from Albert Boxler (approx $19-$60). I love giving wine that is off the beaten path and still easily approchable by even the most novice wine drinker. Beaujolais is an appelation in the Southern Burgundy region of France. There the Gamey grape produces easy drinking lighter reds with terrific bright red and dark fruit flavors. A red wine that pairs really well with Holiday foods, light to heavy. Trenel is one of Beaujolais's great producers carried at The Wine House and they make several different bottles from about $12-$25 for the single crus (specific village designation).
Alsace is an appelation in the beautiful North Eastern area of France. Some of the worlds greatest dry, half dry and sweet white wines are born here. Riesling, often thought of as the most "food friendly" white varietal by experts, can be paired with all kinds of white meat holiday fare and side dishes. Boxler produces several bottlings of Riesling from $19 to $60+ for the Grand Crus and dessert wines. Expresive white tree fruits and minerals with just a touch of sweetness. Delicious!!" - Adam Zuckert, Sales Manager, The Wine House, Los Angeles
--------------------------------------------
"Rioja Gran Reserva. My recommendation is the López de Heredia Rioja 'Viña Tondonia' Gran Reserva (approx $85). Rioja is *the* classic wine region of Spain, and Gran Reservas are the region's crowning achievements. Rioja Gran Reservas must by law be aged by producers in their bodegas for at least five years, and some of the best are aged much longer before release. So what you buy in the store or restaurant is a wine that's already developed complexity in the bottle. López de Heredia is one of a handful of super-traditional Rioja producers, and they continue to release pristine Gran Reservas (both red and white) dating back decades." - Mark Middlebrook, Paul Marcus Wines, Oakland, California
--------------------------------------------
"A rich and aged fortified wine, similar to Port, but from a more obscure region. My recommendation is the Maury Domaine Mas Amiel "Prestige 15 Ans d'Age (approximately $30). Perhaps the best wine in the world to serve with quality dark chocolate, this 15-year old blend of Grenach, Maccabeu and Carignan shows a residual sugar level of 90g/l and an alcohol content of 16.5%, though all you'll taste when you a sip a glass is the beautiful fruit and balancing oxidative notes. A bit like tawny port, this dessert wine is not at all cloying. Amber-colored with aromas of fig jam, cocoa, cumin and tobacco, on the palate the Mas Amiel is generous, full and rich, but also bright and somehow very vivacious, even after all these years." - Mulan Chan, Rhône and French Regional Buyer, K&L Wine Merchants
--------------------------------------------
"Torbreck The Steading Grenache, Mouvedre, Shiraz Barossa, South Australia, Australia (approx $45): For gifts, try a pricier bottle like this round, ripe and full-bodied wine. Aromas of black plums. Pair with: meat and game dishes. Score: 92/100." - Natalie MacLean, author of the best selling book Red, White and Drunk All Over, offers a free e-newsletter at www.nataliemaclean.com.
--------------------------------------------
"Bordeaux. My specific bottle recommendation is the 2001 Chateau Le Gay Pomerol (Approx price range $75). There are so many wonderful wines it's hard to pick one as a gift, but nothing resonates with a wine drinker like a great bottle of Bordeaux. One of my absolute favorites is Chateau Le Gay of Pomerol. Le Gay is literally across the street from the world famous Chateau Petrus, but while the 2001 Petrus sells for in excess of $1,000 per bottle, the Le Gay offers the same kind of refined, deep, complexity at a fraction of the price." - - Efrain Madrigal, Wine Director, Sam's Wines & Spirits, Chicago, Highland Park and Downer's Grove, Illinois