Camembert cheese is a cow's milk cheese with a creamy texture and a bloomy white rind. It begins as a relatively mild semi-soft wheel, but grows runnier and more robustly flavored with age.  We asked our panel of experts what they'd recommend to sip alongside this exceptionally rich French cheese:
I'm something of a Champagne nut when it comes to pairing up cheese, but for Camembert I'd be more likely to reach for a splashy red with a sweeter shade of tannin.  The 2007 Mingot Napa Red ($37) would be a great choice but then again, this wine is brilliant for any occasion.  Sangiovese-based but rounded out with Cabernet, Merlot, and Syrah, the wine is driven by delicious, dark cherry and raspberry flavors and velvety, elegant tannin.  There's ample spiciness from the Sangiovese and Syrah while the Merlot fleshes the palate out just a bit.  The Camembert would do nothing but accentuate the finish and bring out a little more herbal complexity. - Tony Connell, Personal Wine Consultant for Montesquieu Wines
----------------------------------------------------------------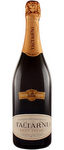 I love cheese. And I adore Camembert – a gently-aged, cows-milk cheese, that softens over time and can take on sharp aromas if cellared in the proper conditions. Camembert and a glass of wine, well that's a pretty good combination, anytime, anywhere. The wine that comes to mind is not a likely suspect, but is among very few 'perfect pairings' for Camembert – in my opinion. First, I'd like to share a simple recipe in which Camembert and wine work very well together. Step one: find a fresh baguette – preferably warm – and slice it like you would for a submarine sandwich. Step two: cut some Camembert into thin slices and layer them inside the warm baguette. Step three: close the baguette and let the warm bread soften the cheese as you open a bottle of Taltarni Brut Rosé "Tache" Sparkling Wine. It may sound semi-indulgent to enjoy a Camembert sandwich and a rich, fruity sparkling wine, but you do only live once. This sparkler from Australia is a traditional blend of Chardonnay, Pinot Noir and Pinot Meunier. A hint of fresh fruit carries the palate through layers of minerality and richness. The wine is made in the traditional way – aged sur lie in bottle – and sells for about $17. – Ben Spencer is a diploma student with the Wine & Spirit Education Trust and an IntoWine Featured Writer.
----------------------------------------------------------------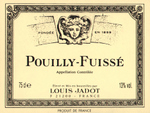 I love Camembert, especially when it has warmed to room temperature and is slightly runny and full of flavor.  I am going to recommend a French Chardonnay to match.  For me, the flavors of the cheese meld wonderfully provided the Chardonnay is crisp and the fruit is not masked by the oak.  I am going to recommend a Pouilly-Fuisse from the Burgundy region.  At one time, these wines were in danger of becoming caricatures of the great white wines of the region.  Lately, however, the producers are allowing the wines to show what they have to offer and not trying to make them into something they are not.  The better versions have crisp green apple flavors with just enough roundness to hold up to richer foods.  Both Louis Jadot and Louis Latour are Nègociants who make very nice versions that cost around $20.  These are wines that cellar well for three to five years, but can be drunk on purchase.  The fresh clean taste acts as a great foil for the rich luscious Camembert. - Loren Sonkin is an IntoWine.com Featured Contributor and the Founder/Winemaker at Sonkin Cellars.
---------------------------------------------------------------- 
In my effort to give Australian reds some credibility I love to pair an Australian Shiraz with a few cheeses (and BBQ ribs) and camembert is one of my favorite match ups. Rich, flavorful, blueberry perfumed shiraz from Barossa or Adelaide is an interesting and well matched pairing to a rich Camembert. Try chilling the wine slightly (65 F). I know it may sound strange but it oddly works. Especially during hot summer days.- Cezar Kusik, Fine Wine Specialist, Fourcade & Hecht Wine Selections
----------------------------------------------------------------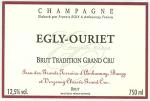 This paring really depends on the ripeness of the Camembert since, when young, the cheese tends to be mellow and buttery but as the cheeses ages it develops a nice pungency of mushroom and earth.   I always reach for a sparkling wine or Champagne with this type of cheese; maybe one that could pair well with either style (or age) of the Camembert.  Although relatively hard to find, I'm big on the Egly-Ouriet 'Brut Tradition Grand Cru' Champagne.  This grower-produced Champagne is made from 40 year-old Pinot Noir and Chardonnay vines that provide an incredible richness that complements the soft, creamy, and slightly earthy cheese.  There is also just enough citrus that shines through showcasing the wine's fabulous acidity to contrast the silky texture of the Camembert. - Joel Bleskacek, Proprietor, Ruby Wine, a boutique wine shop in San Francisco's Potrero Hill district