IntoWine asked a panel of wine experts to recommend the best wine to pair with filet mignon:
What I particularly enjoy about filet mignon is its rich, buttery texture. I enjoy this cut of meat most when it is wrapped with bacon, to give it an extra shot of savoriness and juiciness. Sautéed mushrooms also complement the meat's creamy texture and add savory, earthy notes to the meat.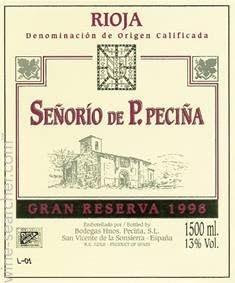 When it comes to a wine for this dish, I avoid anything very ripe and fruity, as I feel those kinds of wines dominate the pairing and overwhelm the meat's more subtle flavors. My favorite pairing with this cut of beef is a mature Rioja Reserva or Gran Reserva. The resolved tannins and resulting creamy texture of this wine, along with its tertiary flavors of tobacco, mushroom and leather make it very compatible with the filet mignon, adding interesting notes without overwhelming the subtleties of the meat. Traditional style Rioja Reservas and Gran Reservas that are widely available here include those from Bodegas Hermanos Peciña, La Rioja Alta, López de Heredia, Marqués de Cáceres, Marqués de Murrieta and Muga.
Another enjoyable pairing with this dish is one of the more traditional California Cabs, one with balance, good acidity and lower alcohol. This is the style of Cabernet that California made so well back in the 1950s to 1970s, but that went out of style by the mid-1980s. A few producers, however, continued to make Cabs in this style, and they've been joined in recent years by a few others who are also aiming for a more balanced style. My go to Cali Cabs in this style that are also good values include Culler Casaeda, Dry Creek Vineyard, Goodland Wines Happy Canyon of Santa Barbara Red, Ridge Santa Cruz Mountains Estate, and Rubus Old Vine. Richard Jennings, IntoWine.com Featured Contributor and the Founder RJonWine.com.
--------------------------------------------------------
A thick juicy steak calls for a thick juicy wine.  Many people turn to California Cabs or Bordeaux blends which are great suggestions.  I am going to turn to something less obvious.  Fellow Intowine contributor Bartholomew Broadbent imports a wine from Portugal called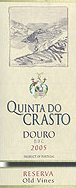 Quinta do Crasto.  Although this producer makes very good Port wines, their red table wines are garnering more and more critical acclaim.  Made from mostly indigenous grapes including Tinta Roriz and Touriga Nacional these are serious red wines with lots of tannins.  I recommend laying them down in the cellar, but a thick juicy Filet Mignon has the fat to stand up to the tannins in these wines.  The wines are available at a range of prices depending on whether you purchase the basic wine or one of the exclusive single vineyard bottlings.  All are good but my personal favorite is the Riserva.  I notice the label since 2001 was changed to indicate old vines.  While I am not sure of the age of the vines, the wine has a depth and complexity not usually associated with younger vines.  I would open the bottle and perhaps decant it about an hour before serving.  The 2005 was stunning; I have not yet been able to try the 2006 version. - Loren Sonkin, IntoWine.com Featured Contributor and the Founder/Winemaker at Sonkin Cellars.
--------------------------------------------------------

Most people would agree that the filet mignon is the king of steaks. Yes, other cuts of beef have more inherent flavor, but the plush, decadent texture of filet is like no other. Therefore, you need a wine to match this cut for sheer beauty, mouth feel and elegance. The Pine Ridge 2005 Stags Leap District Cabernet Sauvignon ($80) is just such a wine to support and compliment any filet. From the first whiff, the berry, mocha and sweet cinnamon and sandalwood scents telegraph that this is not a blow-down-the-doors fruit bomb. Yes, there is a tannic structure to the wine, but the bright cherry fruit is not laden with heavy oak or tannins. This wine works with filet, not against it, like a graceful ballet. Far too many cabs are prima donnas that don't play well with others. The Pine Ridge has the acidic backbone, mild fruit and restrained tannins and oak to make dinner a memorable experience. - Michael Cervin, Wine Judge, Restaurant Critic, and IntoWine Featured Writer
--------------------------------------------------------

As a chef, I love the soft and smooth, almost butter-like texture of filet mignon, yet know that the intensity of beef flavor is lacking. To get more flavor, I tend to slightly flatten the steaks and seal the juices by cooking them in very hot butter. I season them with salt and pepper and remove from the pan. To the remaining pan juices, I add some Madeira to create a sauce that I then reduce and coat the steaks with. Finally, I top with crushed, salted almonds.
The Madeira is a fortified wine that I feel actually restores the natural beef flavor and intensity that the filet mignon is missing. The butter that I cook it in continues that luscious texture that inspires most people to buy filet mignon in the first place. The almonds add texture and contrast. The wine I drink is the same wine I cook with: Blandy's Sercial Madeira, a dry example from the island of Madeira. - Master Chef Roy Salazar, Instructor and Project Manager, Le Cordon Bleu California Culinary Academy, San Francisco, CA. Certified Master Chef, Taster and Sommelier [Europe] and leader in several independent projects.
--------------------------------------------------------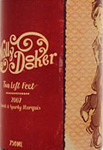 I was once told that Filet Mignon is 'the perfect meal to eat after a bad breakup.' Admittedly, I've never tried this particular pairing, but I have had some great filets, and I'm convinced that the truly classic pairing is with a wine that has some intensity. If it were my filet, I'd want the Molly Dooker Two Left Feet in my glass. A blend of Syrah, Cabernet Sauvignon, and Merlot, this wine has enough character, chewy tannins, and supple fruit to be served along side the most elegant of all the steaks. At about $25, this Aussie gem will put the skip back in your step and keep your taste buds dancing. - Ben Spencer, a diploma student with the Wine & Spirit Education Trust and an IntoWine Featured Writer
--------------------------------------------------------

A wine choice should be determined based on the accompaniments.  If they have a relatively neutral palette, the beef itself is flattered by a Loire Valley Cabernet Franc such as the marvelous Domaine de la Chevalerie Bourgueil.  Cabernet Sauvignon or Bordeaux wines are popular with steaks, but whereas they go nicely with a grilled porterhouse, T-bone or New York strip, a filet mignon is more delicate and the extra subtlety of a Loire Valley Cabernet Franc is a better match. - Suzanne Reifers & Alfred Judd, IntoWine Featured Writers