Summertime is the season of backyard barbecues and grilled steak. IntoWine.com asked our panel of wine experts to recommend a red wine to pair with that summertime staple, grilled steak: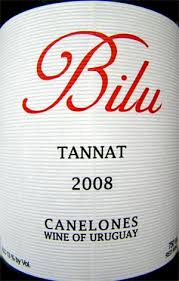 When I have a grilled steak, it's a special occasion. The meat itself is a treat, so the wine doesn't need to be anything complicated or expensive—just solid, red and balanced, with good body and acidity to stand up to the entree. A Bordeaux or one of the more balanced California Cabernets or Bordeaux blends always works well, as does a solid Merlot. The advantage of a Merlot is that it doesn't need all the bottle age that most Cabs do to be food friendly. California Merlots also tend to be a good value, and some of my favorites, which are ideal with steak, come from A. Rafanelli, Castello di Amorosa, Darioush, Peju Province and Robert Keenan.
For a more exotic but truly natural match, I would recommend an Uruguayan Tannat. Uruguay is the land of beef—home to over six times as many cows as people, and widely acknowledged as the source of some of the world's greatest steaks. The national grape of Uruguay is Tannat—a rich, deep red that came originally from Southwestern France's Madiran region. Tannats from Madiran tend to be intensely tannic, taking years to become approachable. In the wetter, milder, longer growing period the grape enjoys in Uruguay, however, it tends to get more fully ripe, and its tannins are softer and finer. Uruguayans, who eat great beef constantly, are steak connoisseurs. What they want with their perfectly grilled T-bones and ribeyes is Tannat. Uruguay's best producers with substantial distribution in the U.S. are Pisano, Carrau and Juanico, so if you can find a bottle of theirs, heat up the barbecue and you'll be in for a treat. - Richard Jennings, IntoWine.com Featured Contributor and the Founder RJonWine.com
---------------------------------------------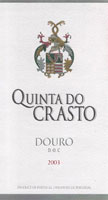 "BBQ season is well entrenched and a modern rustic wine is the ideal for a good old grilled steak! Crasto Douro Red. This wine is lovely. From an old Portuguese winery, combining the traditional winemaking with the modern skills of an Australian winemaker, there is no wine better qualified to call out "chuck another steak on the bar-b. Crasto uses indigenous grapes, such as Touriga Nacional and Tinta Roriz to create a well structured, solid, yet fruit forward earthy combination. Well seasoned or well cooked, bloody to overcooked, Crasto's Douro Red is my selection – and a bargain at under $20! Even though it is summer, don't forget to finish with Port…on a clear summer night, lay back on the grass, watch the shooting stars and sip the Port and imagine you are lying on the terraced vineyard overlooking the dark, forbidding Douro river…or, if you are in San Francisco, freeze and wish you had a summer!" - Bartholomew Broadbent, CEO, Broadbent Selections, San Francisco
---------------------------------------------

"Grilled meats, or more specifically grilled steak, always conjers up one word for me.Argentina!
More specifically, malbec from Argentina is an absolute no brainer when it comes to pairing grilled steak with wine. The smoky, charred flavors of grilled beef work beautifully with the plumy, savory, and sometimes smoky qualities of a solid malbec from Argentina.
One of my absolute favorites is the 2005 Mapema Malbec ($18.99) from Mendoza, Argentina. The Mapema is a medium bodied, yet nuanced and savory malbec that will complement and not compete with your grilled masterpiece." - Mulan Chan, Rhône and French Regional Buyer, K&L Wine Merchants
--------------------------------------------------------------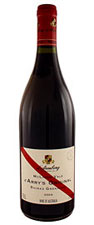 "Shiraz. Specifically the  2004 d'Arenberg "d'Arry's Original" Shiraz-Grenache McLaren Vale South Australia (about $13). Everyone loves a good piece of grilled steak. Whether you enjoy a hearty tannic wine or a fruit-forward slightly acidic pairing for the inherent fattiness in beef, you will be very happy with this shiraz. Serve at room temperature or slightly cooler." – Ben Spencer is a diploma student with the Wine & Spirit Education Trust and an IntoWine Featured Writer.
--------------------------------------------------------------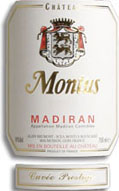 "Full disclosure here…I don't eat meat. I know what different cuts of steak taste like and on occasion will take a small taste of beef or poultry dishes that go on the CAV menu though I can't remember the last time. If you think this discredits by ability to give a recommendation, ok. I've been pairing wine with meat since my career began under the basic premise that a lot of wine and food pairing is based on texture and seasoning and relying on my sensory memory. So far, I think I've pulled it off pretty well but if you want, try my suggestions here and then let me know what you think.
As a rule, you want to find a full-bodied red wine, as beef is heavy and very flavorful. Cabernet Sauvignon is the old meat and potatoes stand bye and its tannin level works with tougher cuts of meat. Syrah can be really good too, especially a with pepper steak. Fatty cuts of meat require not only wine with tannin but also high acidity so a Super Tuscan or Brunello di Montalcino might be the way to go here.My pick though is a wine from France though not one too many people know about.
Chateau Montus is considered the best wine made in Madiran in the Southwest of France. Made primarily from Tannat, with a dash of Cabernet Sauvignon, it has plenty of tannin and body. Alain Brumont, who also owns Chateau Bouscasse, purchased Montus in 1980 and made his first Montus Cuvee Prestige in 1985. If you can find a bottle of this vintage you will be blown away. As a rule, Montus needs a minimum of five years after the vintage to come around as the tannins are very course when the wine is young. However, once it starts to bloom it emits a ton of fragrant flavors. Right now, look for the Chateau Montus Cuvee Prestige, 2003. As it was a very hot year it abounds with fruit to fill out the tannin, making it a great accompaniment to a nice, juicy steak." - Pamela Busch, Owner/Wine Director, CAV Wine Bar & Kitchen, San Francisco  
--------------------------------------------------------------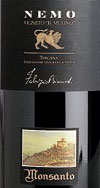 "When thinking about a wine to be paired with a nice steak grilled at home, it seems to me that is no time to skimp on a wine.  I would recommend a wine that has firm tannins that will compliment the steak and that can stand up to the meat.  I also think it helps to find a wine that has some smoky notes.  I am recommending an Italian Cabernet.  Why Cabernet?  It has the tannins to stand up to a great steak.  The cassis fruit is a natural foil for the juices of the steak.  The oak often leaves a subtle smoky touch.  Why Italian?  First, they tend to have a bit more acidity, which makes it more food friendly, than those from California or Bordeaux.  Secondly, they tend to be less expensive than their peers.  Specifically, I would recommend the Monsanto Nemo.  This is a "super Tuscan" wine that is available for around $50.  This wine will need to be opened, and preferably decanted, ahead of time.  I would recommend opening the bottle just before lighting the coals (or about an hour before turning on the gas grill), and letting the wine breathe for a while.  Decanting is a great option.  By the time you are ready to sit down and eat your steak, the wine should have opened up nicely.  The 2001 vintage is out right now which was a very good vintage.  If you happen to find one with some age on it, go for it.  These are often available for a bit less money and are drinking quite well." - Loren Sonkin, IntoWine.com Featured Contributor and the Founder/Winemaker at Sonkin Cellars.