As wine enthusiasts know all too well, great Napa Cabernet Sauvignons are often priced north of $100 and out of reach for many buyers. Of course, price by itself is not a good indicator of a great wine. Moreover, the price of a wine is likely to be impacted by scarcity and marketing as much as the quality of the wine. As such, we asked our panel of wine experts to recommend great Napa Cabernet Sauvignons priced under $100:
See also: Best Napa Chardonnays (for the money)
In an era where a lot of Napa Cabernets suddenly appear on the market with no track record at all but price tags in the $150-200 range, as though to ask any less for a bottle that says Napa on it would be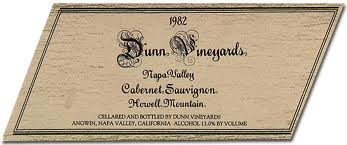 somehow insulting, one can definitely use a guide to the true values from this over-hyped appellation. And yes, Cabernet Sauvignon and Bordeaux blends do exceptionally well in this spot, but few of them are worth the typical hefty price tags. My very top recommendation for track record and value in Napa is Dunn. Dunn specializes in Cabernet, uses mostly estate Howell Mountain fruit, and has an excellent track record going back to 1979. The latest release of the Napa bottling (the Howell Mountain bottling tends to be a little pricier and usually requires a little more bottle age) is about $75. The very best value choice, at about $41 a bottle, that also has a strong track record, is Silverado Vineyards. The owners here, Diane and Ron Miller, keep their prices reasonable as a matter of philosophy. Their basic Napa bottling, which usually contains 85% or more Cabernet, with small amounts of Merlot, Petit Verdot and Cabernet Franc, is an outstanding buy. - Richard Jennings, IntoWine.com Featured Contributor and the Founder RJonWine.com

-------------------------------------------------
Napa Valley makes some of the best Cabernets in the world.  While they can be pricey, in the scheme of the great wines of the world, I think they can be fairly priced.  One hundred dollars should buy a bottle of wine that makes you sit up and take notice.  It should be special.  It may not be the best bottle you ever had, but it should make you think of those.  I would like to recommend a wine that often is a bit under the radar.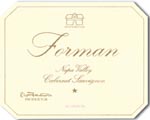 The Forman Cabernet Sauvignon while not 100% Cabernet has enough (at least 75%) to carry the designation on the label.  It straddles the wine between the structured long ageing Napa Cabs of yesteryear and today's lush fruit bombs.  This is a wine that drinks well on release, yet ages wonderfully for 20 years or more in the better vintages.  It is usually around $65 on release.  You can expect great cassis, cedar, cigar box and spice aromas.  It drinks lush but with plenty of tannins young, so I would recommend decanting.  With ten or more years, the wine obtains wonderful complexities.  Better than a lot of wines at twice the price. - Loren Sonkin is an IntoWine.com Featured Contributor and the Founder/Winemaker at Sonkin Cellars. 
-------------------------------------------------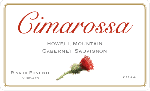 Cimarossa. Specifically the 2004 Cimarossa Howell Mountain Cabernet Sauvignon. This is a real diamond in the rough. Talk about subtlety with a bang. This wine is pure elegant intention. Cimarossa shines in ways that few other Napa single-variety Cabernet Sauvignon's can. The grapes come from a south-facing small vineyard that is hand-farmed. This resulting wine has intense color, hints of blueberries, notes of cedar and currants, and great potential for longevity. Have this wine tonight or hold it for the next five years, you'll be more than impressed. In my opinion, Cimarossa's Cab Sauv is one of the best values on the map. (About $75) – Ben Spencer is a diploma student with the Wine & Spirit Education Trust and an IntoWine Featured Writer.
-------------------------------------------------

The 2005 Philip Togni Spring Mountain Cabernet Sauvignon $84.99 is my top pick for a terrific California Cab that shows a sense of place. Although rich and intense, this wine does not display the overripe, over oaked characteristics that other wines in this price point often exhibit. What you'll find here are nuances of deep dark cherry fruits, licorice, mineral and roasted herbs, along with beautiful acidity and fine grained tannins. Wines from Spring Mountain are known for their intensity, structure and ageability, and the 2005 Philip Togni Cabernet Sauvignon is a shining example of a California wine that speaks of where it comes from. - Mulan Chan, Rhône and French Regional Buyer, K&L Wine Merchants
-------------------------------------------------
Under $100, that's easy. Most of the ones that I don't recommend are the ones over $100! Although the classics, such as Stag's Leap Wine Cellars, I always do recommend because those wines are still made with elegance and restraint. However, with just a few exceptions, I'd stay away from any wine that is over 14.5% alcohol, whether over or under $100. The easy thing about selecting a good California Cab under $100 is that the best ones, in my opinion, aren't likely to have received strong critical acclaim from the influential press, so unless they have historic pedigree, they are likely to be under $100. In selecting a wine, my first advice is look at the small print, go for it if it has under 14% alcohol. Any older Cabs, say older than 1995, from Napa, are likely to be ones that I recommend.
As to any specific wine? Sorry, it all depends on when it is to be drunk, with whom, with what and a whole host of other factors. For me to spend over $100, it had better have some age and something more than just fruit and alcohol. However, I will defer to Eric Asimov, of the New York Times, who's recommendations of Napa Valley wineries that produce cabernets of balance and restraint are: Chateau Montelena, Clark-Claudon Vineyards. Clos du Val, Continuum, Corison Winery, Dominus Estate, Dyer, Forman Vineyard, Frog's Leap, Grgich Hills, HdV Vineyards, Heitz Cellars, J. Davies, Joseph Carr, Kongsgaard, Mayacamas Vineyards, M by Michael Mondavi, Rubicon Estate, Seps Estate, Smith-Madrone, Spottswoode Estate, Tom Eddy Wines, Trefethen Family Vineyard, Truchard Vineyards, White Rock Vineyards. If any of these are under $100, try them. - Bartholomew Broadbent, CEO, Broadbent Selections, San Francisco