California's Napa Valley is undoubtedly the most famous wine region in the United States.  As you might expect from a California wine region, Napa exudes star quality.  Even 25 years ago, the valley bustled with activity and attracted tourists from all over the country.  Today Napa Valley is one of the world's flagship wine regions, with approximately 400 wineries and a reputation for top-quality wines.
For many wine lovers, Napa Valley is synonymous with cabernet sauvignon.  This late-ripening grape flourishes in Napa Valley's warm days and cool nights.  While cabernet sauvignon grapes thrive all over the Napa Valley AVA, they do particularly well in the Rutherford and Oakville sub-regions, which are AVAs in themselves.  (Napa Valley has 15 subregions, all of which are also AVAs.)
In fact, it was cabernet sauvignon that put Napa on the world wine map, thanks to the famous Paris tasting of 1976.  At this event, French wine tasters agreed to a blind tasting of French wines and California cabernet sauvignons and chardonnays.  The competition was stiff – top-notch Bordeaux reds and white Burgundies – and Napa's 1973 Stag's Leap Wine Cellars S. L. V. Cabernet Sauvignon took first-place honors.  At that moment, Napa cabernet sauvignons achieved world fame, and the growers and winemakers of Napa Valley have never looked back.  (California's 1973 Chateau Montelena Chardonnay, also from Napa, took top honors in the white wine tasting.)
Today, Napa's best cabernet sauvignons command top prices, particularly those from the valley's prestigious boutique wineries.  Let's take a closer look at Napa's best-known cabernet sauvignons.

Screaming Eagle
If Napa has a true cult cabernet sauvignon, this is it.  Screaming Eagle, which bottles just a few hundred cases per year, has even stopped taking applications for its waiting list.  Those already on the Screaming Eagle mailing list may buy just three bottles per year at $750 per bottle (as of this writing).  Retail prices for Screaming Eagle Napa Valley Sauvignon go as high as $1,500 per bottle for the 2007 vintage and much higher for earlier years.

Harlan Estate
H. William Harlan's eponymous winery produces two signature red wines, Harlan Estate and The Maiden.  Production is very limited.  Harlan Estate retails for $550 to $1,300 per bottle and upward, with prices increasing for earlier releases.

Robert Mondavi Reserve Cabernet Sauvignon
Robert Mondavi deserves a special mention, not only because he worked tirelessly to put California wines on the map, where he knew they belonged, but also because he was one of Napa Valley's true pioneers.  He started his Oakville winery in 1966 and never stopped working to share knowledge, encourage his fellow winemakers and showcase Napa wines on the world stage.  The winery that bears his name, now owned by Constellation, continues to produce top cabernet sauvignons.  The 2006 Robert Mondavi Reserve Cabernet Sauvignon retails for $100 - $140 per bottle.

Dalla Valle Vineyards
Gustav and Naoko Dalla Valle purchased vineyards and founded their winery in 1982.  After Gustav passed away three years later, Naoko took over the enterprise.  Two top-tier red wines, Dalla Valle Vineyards Cabernet Sauvignon and Dalla Valle Vineyards Maya, a cabernet sauvignon/cabernet franc blend, put this winery on the map.  Like many of Napa's wineries, Dalla Valle has a waiting list for its mailing list.  Expect to pay $110 - $240 for the 2006 Dalla Valle Vineyards Cabernet Sauvignon, and slightly more for the 2006 Maya.

Opus One
Wine giants Robert Mondavi and Baron Philippe de Rothschild teamed up to begin the enterprise that they later named Opus One.  In Opus One's first year, 1981, a single case of wine sold for $24,000.  After the Baron passed away, Baroness Philippine de Rothschild stepped into his role as co-founder and worked with Mondavi to continue the joint venture.  Today you can expect to pay $145 to $230 for a bottle of 2006 Opus One.

Silver Oak Cellars
Silver Oak Cellars' founders, Ray Duncan and Justin Meyer, set out to specialize in cabernet sauvignon from the very beginning.  The Duncan family, who later bought out Meyer's ownership share, has maintained this commitment and continues to produce excellent cabernet sauvignons.  The 2005 Silver Oak Napa Valley Cabernet Sauvignon was barrel-aged for just over two years and then aged for 20 months in the bottle.  Expect to pay $80 to $135 or more for a bottle of the 2005 Silver Oak Napa Valley Cabernet Sauvignon.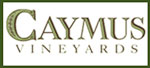 Caymus Vineyards
The Wagner family, which has a long association with Napa and winemaking, founded Caymus Vineyards in 1972.  The Caymus Vineyards Special Selection Cabernet Sauvignon is Caymus' signature wine and has been named "Wine of the Year" twice by Wine Spectator, for both the 1984 and 1990 releases.  A bottle of 2007 Caymus Vineyards Special Selection Cabernet Sauvignon will cost between $130 and $200 as of this writing.

Dunn Vineyards
Established in 1979, Dunn Vineyards released its first wines in 1981.  Randy Dunn's Dunn Vineyards Howell Mountain Cabernet Sauvignon and Napa Valley Cabernet Sauvignon have strong followings.  Today, Dunn Vineyards' wines are so popular that there is a waiting list for the mailing list.  You can buy Dunn Vineyards wines at the winery and at select retailers.  You'll pay between $65 and $90 for a bottle of 2006 Dunn Vineyards Napa Valley Cabernet Sauvignon and $75 to $180 for a bottle of 2006 Dunn Vineyards Howell Mountain Cabernet Sauvignon.

Joseph Phelps Vineyards
Joseph Phelps' proprietary label "Insignia" Bordeaux-style blend, first released in 1978, was the first of its kind in California.  The Joseph Phelps commitment to innovation and quality is embodied in the "Insignia" and Backus Vineyard Cabernet Sauvignon wines.  Prices for the 2006 Joseph Phelps "Insignia" range from $120 - $250 per bottle, while the 2006 Joseph Phelps Backus Vineyard Cabernet Sauvignon sells for $215 - $290 per bottle.

Corison Winery
Cathy Corison uses traditional winemaking methods to produce her well-known cabernet sauvignon wines.  Her subtle, nuanced approach has garnered favorable reviews and earned her a place among Napa's top cabernet winemakers.  Organically-produced wines from Corison's Kronos Vineyard retail for $98 to $160 for the 2005 release.