Best Wine to Pair with Curry
IntoWine asked our experts to suggest wine pairings that complement curry:
Curries are a favorite in our household. They can be spicy, savory, sometimes sweet, but curries are never short on flavor. We use curries with rice, noodles, various meats, and vegetables.
Without fail, we pair a bottle of gewürztraminer on our table for curry. Recently, we found a bottle of Brandborg Gewurztraminer from Oregon's Umpqua Valley and thought we'd try it.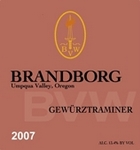 The wine was immediately a star of the table. The aromas of leeche, orange flower, and cardamom were enough to entreat sip after sip. (About $15)
– Ben Spencer is a diploma student with the Wine & Spirit Education Trust and an IntoWine Featured Writer
VINEBOX is a monthly wine-by-the-glass membership club. Members receive a curated box containing three glasses of wine from all around the world. Each shipment also contains tasting notes, pairing suggestions and some fun facts about where the wine came from. Explore new regions, learn about taste preferences, and get ready to find a few favorite wines with VINEBOX.
------------------------------------------------------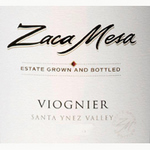 Best wine to pair with curry? The Zaca Mesa 2008 Viognier ($20) from the Santa Ynez Valley is a beautifully rich, acidic wine with subdued floral notes that is a great wine for curries. The floral notes typical of viognier are here, but are not in the typically massive perfume-laden way. This 100 percent viognier spent time in neutral oak and therefore doesn't become confused as a buttery chardonnay, but utilizes a precise minerality and pear and honeysuckle flavors and a near burnt caramel. Curry needs a wine to not compete with it, but to counter balance it. This viognier does just that, taming some of the heat, but with decisive flavors. - Michael Cervin, Wine Judge, Restaurant Critic, and IntoWine Featured Writer
------------------------------------------------------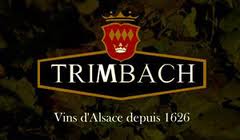 Best wine to pair with curry. Gewurztraminer would be my choice. And Alsace is the best source for that grape. Exotically aromatic with flavors of cinnamon, ginger, leeche, spiced pear and a lot of magic these wines can complement a variety of curries whether it's Indian, Thai or Burmese. Choose mild curries and lower alcohol wines not exceeding 12% alcohol. Trimbach and Zind-Humbrecht are two of my favorite producers. Trimbach usually offers a better value. - Cezar Kusik, IntoWine Featured Contributor