Best Wine to Pair with Tuna
IntoWine.com asked our experts for their wine recommendations on what to pair with tuna. Here's their advice on what bottle to enjoy alongside your tuna, whether it's classic grilled tuna steak or a gourmet ahi burger:
Thick and meaty, tuna seems like it would be the perfect candidate for a red wine with fish pairing. Indeed, a simple preparation of grilled tuna would be ideal with Pinot Noir or another light-bodied red wine, but the problem is that so many tuna recipes include ingredients that are much better suited to light, aromatic white wines. Tuna tartare is usually made with lime juice; many Asian recipes for tuna include soy sauce or wasabi; and Provençal-style tuna is often accompanied by briny olives. I've found that the best compromise for tuna and wine pairing is rosé. Made from red grapes, but with the freshness and zing of a good white wine, rosé works perfectly with tuna no matter how it's prepared. A great rosé to try is Chateau Barbanau's Rosé Provençal L'Instant. In Provence, rosé is not just a simple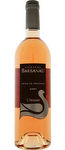 summer quaffing wine; it's something to take seriously. Chateau Barbanau's rosé is no exception. The wine has the typical Provençal smoked salmon-colored hue (winemakers in Provence find any more color extraction to be a defect, and get down right offended by the neon pink rosés that are so common elsewhere), and is made up of Grenache, Syrah, and Cinsault. The nose is perfumed with fruity floral aromas, and has lovely melon and strawberry notes on the palate. Lively, yet bone dry and surprisingly complex, Chateau Barbanau's rosé is the perfect wine with tuna. - Kareasa Wilkins, Wine Consultant for Weimax Wines & Spirits in Burlingame, CA and an IntoWine Featured Writer
------------------------------------------------------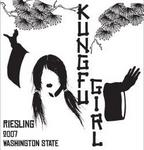 Many lasting memories of Napa Valley vacations likely involve the sunny, warm and often populated lawn at Taylor's Refresher in St. Helena. A personal recollection involves driving slowly past Taylor's on Main Street, inhaling the grilled smoke rising from the kitchen exhaust, and watching the ocean of patrons, Ahi burger in one hand and Charles Smith's Kung Fu Girl Riesling in the other hand, grinning from ear-to-ear. What is it about rare Tuna painted with Wasabi mayo, topped with ginger slaw and paired with the Kung Fu Girl's stone fruit aromas, apricots, Asian pear and jasmine blossoms which causes such a reaction in vacationing folks? Indeed a masterpiece for all parties included in the pairing. - Michael Whitehead, IntoWine Featured Writer

------------------------------------------------------
VINEBOX is a monthly wine-by-the-glass membership club. Members receive a curated box containing three glasses of wine from all around the world. Each shipment also contains tasting notes, pairing suggestions and some fun facts about where the wine came from. Explore new regions, learn about taste preferences, and get ready to find a few favorite wines with VINEBOX.

When someone says tuna, it's easy to think of oily shredded tuna in a can. But with me when someone says tuna, I immediately picture a thick piece of ruby red ahi. Ahi tuna is a meaty fish, but its flavor is delicate and it needs minimal preparation. A dash of balsamic for a tartness, a touch of rum for sweetness, fresh ground pepper and cooked briefly. So what wine can handle these requirements? The 2006 Windward Vineyard Monopole Pinot Noir ($36) is a true Burgundian style pinot made here in the states. The bright acidity, the cranberry, pomegranate and deep brown spice notes allow tuna to excel. Fish should be uncomplicated. A slightly complicated wine, like Windward's estate pinot noir from Paso Robles (yes, you read that right) will gratify your meal and make you a sucker for a reductionist pinot noir from California. - Michael Cervin, Wine Judge, Restaurant Critic, and IntoWine Featured Writer