Nothing says summer time like boiled lobster and drawn butter. IntoWine.com asked our panel of wine experts to recommend the best wines to pair with boiled lobster:
This is such a rare, special occasion dish for me that my initial inclination is that the wine has to be something special as well. For the richness and delicacy of lobster, I can't imagine anything better than Burgundy's greatest white wine—the world's most magnificent rendition of Chardonnay—a Montrachet. The wines from this Grand Cru vineyard are very expensive, but if the occasion for a treat like lobster is a best friend or spouse's milestone birthday, then why not pull out the world's best white wine to celebrate as well? On a similarly celebratory note, a bottle of Krug Champagne and lobster would make for a very memorable occasion too.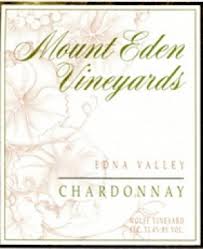 If you're not up to spending $300 or more for something to drink with your lobster, let me suggest one of California's "grand cru" Chardonnays. There are three that make up the summit of California Chard for me, and all of them will be just as delicious as the most succulent lobster. The first two are from producers that have been perfecting their cool climate Chards for many years, Hanzell and Mount Eden. The third is a newer producer, in the cool climate northern reaches of the Santa Cruz Mountains appellation, Rhys. The latter, founded by venture capitalist and Burgundy fanatic Kevin Harvey, has spared no expense in planting vineyards and building winemaking facilities capable of producing one of the State's greatest Chardonnays. Unfortunately, one needs to be on Rhys's long closed mailing list to obtain a small allocation of the Chardonnay. Hanzell and Mount Eden are more widely available, although pricey for California Chardonnay, at about $65 each. If you're popping for an expensive and rich ingredient like lobster though, why not pair it with the best? - Richard Jennings, IntoWine.com Featured Contributor and the Founder RJonWine.com
----------------------------------------
In my opinion, boiled lobster with drawn butter begs for a medium bodied white wine with perhaps subtle nuances of oak ageing.
A modicum of delicate fruit and acidity will match the inherent richness of the lobster meat and help cut through the butter that you will most likely be dipping your lobster into.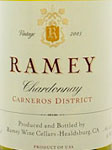 Moreover, judicious amounts of oak and oak ageing will often add a bit of girth and weight to white wines, which is something that might very well be needed with richer dishes like lobster.
I recommend the 2006 Ramey Russian River Chardonnay $34.99. - Mulan Chan, Rhône and French Regional Buyer, K&L Wine Merchants
----------------------------------------
An annual pilgrimage to St. Bart's, an annual holiday in Maine, the contrasts could not be much more extreme but the common thread was lobster and wine! To be precise, Sancerre. Any Sauvignon Blanc will go well with lobster, boiled and dipped into melted butter but Sancerre is what immediately jumps to mind. Sancerre tends to be generally attractive and, though some subtleties do separate the good from the best, you can pretty much rely on the competitiveness of the category; if it has reached a store near you, it has to have been through some pretty vigorous selection criteria from importers and wholesalers. One is certainly less brand aware when it comes to Sancerre than wines from most other wine regions but, so long as it is from a fresh young vintage, you shouldn't go too far wrong ordering whatever you see on a wine list, especially in a restaurant that serve lobster. The danger signs to look for are if the Sancerre is more than two years old, then buyer beware, it could have been badly stored. Freshness is the most important thing I look for in Sancerre. - Bartholomew Broadbent, CEO, Broadbent Selections, San Francisco
------------------------------------------------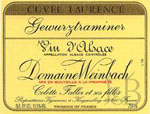 Gewurztraminer. Specifically the Domaine Weinbach Cuvée Laurence (Any vintage). Gewurztraminer is a classic accompaniment to lobster, especially boiled lobster. This specific wine is one of my favorites. Noted for its spicy citrus character and bold fruit structure, Domaine Weinbach's Cuvée Laurence goes one step further and doubles the portions of intensity and flavor. The only thing missing in this wine is the butter, and that should arrive with the lobster. (About $30) – Ben Spencer is a diploma student with the Wine & Spirit Education Trust and an IntoWine Featured Writer.
------------------------------------------------
My father and I used to go Spanish restaurants in Chelsea (New York) for lobster as that was the specialty. Spain now makes some good white wines but 20 years ago they were few and far between so like many a Spaniard, we would drink red wine, usually Rioja, with our decadent one and a half pound freshly steamed lobster. It was not the worst combination but as I matured and started getting into wine, I would often order a glass of white wine, usually a white Rioja.
Maybe it is sentiment but I think that this is the wine that best matches lobster. I am referring to traditional white Rioja here, that is aged in oak barrels for an extended period of time.  Like Montrachet, what other people often recommend with lobster, a good traditional white Rioja has the body to stand up to lobster without overpowering it. What seals the deal is the acidity. Made from Viura, Malvasia, Garnacha Blanco or a combination thereof, white Rioja has piercing acid that will balance lobster's richness. At the same time, the nutty, vanilla flavors are great with lobster that is drawn in butter, or even without the extra pool of naughtiness.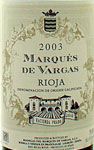 There is not a ton of white Riojas to be found and some are made in a more modern style where they are aged in stainless steel and released when they are young and fresh. These wines have a place but nowhere near my lobster bib. The wine to get, if you can find it and it should not be too difficult, is Marques de Murrieta Capellania Blanco Reserva, 2003. Made from 40 year old vines, this wine is constantly unfolding. The door opens with sherry like notes of toasted nuts leading the way to McIntosh apples, apple skin and toasted buttered brioche. Silky yet with voluminous body and great structure, it elevates lobster to a new height. Suggested Retail - $30 - Pamela Busch, Owner/Wine Director, CAV Wine Bar & Kitchen, San Francisco 

------------------------------------------------
For me, when I think of shell fish and wine matches, the first wine that comes to mind is Muscadet Sèvre et Maine.  From the western end of the Loire valley in France, these are some of the best wines in the world and yet they have been ignored by the mass markets.  I hope that trend continues as the very best of these are world class in quality and still available for $10 to $16 a bottle.  There are two producers in particular to look for.  That said, almost all of the ones I have tried, even the ones you can find in the supermarkets, are good.  The two best producers are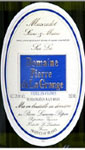 Pierre Luneau Papin and Domaine de la Pepière.  From Papin, look for three different bottlings; Pierre de la Grange (around $11), Clos des Allies (around $13), and the Le D'Or (around $20).  From Pepière, look for their basic bottling (around $10) and the Clos des Briords (around $13).  All five of these wines carry the Muscadet Sèvre et Maine designation.  They are crisp and full of aromas and flavors of crushed sea shells, minerals with a touch of citrus.  The wines have the acidity to cut thru shell fish even if it is dipped in butter.  And, one of the amazing properties of these wines, they can age wonderfully for 10 years, more in the better vintages.  Of recent vintages, I prefer 2002, and 2005, but 2004 and 2006 were just a notch below.  The super hot 2003 vintage was difficult although some nice wines were produced, they will not likely age as well. - Loren Sonkin, IntoWine.com Featured Contributor and the Founder/Winemaker at Sonkin Cellars.