Easter dinner is an annual feast rivaled -in many households- only by Thanksgiving and Christmas. With ham being the traditional Easter dinner main course, IntoWine.com asked a panel of wine experts their thoughts on what wine to pair with an Easter ham.
Before I offer my suggestion on a wine pairing for ham, I must confess, my Easter is usually dominated with the pigglish consumption of chocolate. Morning to night, chocolate beckons and, of course, Port washes it down nicely. I suggest a nice tawny with dark or bitter chocolate, such as the Ferreira Quinta do Porto 10 year old. With milk chocolate, I prefer a richer, fruitier Port such as, recently reviewed on IntoWineTV, Ferreira Ruby. If your budget is more flexible, you could trade up to an unfiltered Late Bottled Vintage, such as Quinta do Crasto LBV. But I digress from the assigned topic: wine paired with ham.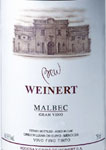 Whether a boiled ham served with redcurrant jelly or a traditional Southern Virginia ham, smoked, salted and thoroughly delicious, I'd recommend a traditional style Malbec from Argentina. Many producers of Argentine Malbecs have chosen to make alcoholic fruit bombs but the original ones, the ones that made Argentina famous, inexpensive and very high quality with more earthiness, are much better suited to accompanying a meal. Weinert Malbec, the one we import, is from the producer that brought Argentinian wines to the notice of the world wine connoisseurs.
It was the first great wine made in Argentina, initially admired by the likes of Robert Parker who lavished praise on Weinert stating that they were making the best wines in South America, as good as any great wines in the world! Today, it is still producing wines of equal quality, my favorite being the Cavas de Weinert [a blended red, not a sparkling wine]. The Weinert Malbec has enough bold fruit to stand up to strong ham flavors but it also has a depth that is needed for a really satisfying pairing. With Easter being so late this year, I'll probably opt for a nice leg of spring lamb with a rich Pinot Noir, most likely the Spy Valley Pinot Noir from Marlborough in New Zealand but, frankly, when it comes to ham, almost any red wine works but you can even think about pairing it with Riesling. - Bartholomew Broadbent, CEO, Broadbent Selections, San Francisco
-----------------------------------------
Since ham's primary flavor is salt, the key to matching a wine to ham is to put the fruit back in. I recommend softer, fruit-driven and less tanning or less acidic wines. My recomendations are Sicily's Frappato or Nero d'Avola or the DOC blend of both, called Cerasuolo di Vittoria, work very well. Rosé is certainly a wonderful choice as well. - Greg St. Clair, Italian Buyer, K&L Wine Merchants
------------------------------------------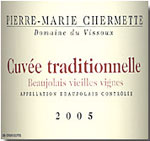 Beaujolais. My recommendation is the Domaine du Vissoux Beaujolais 'Vieilles Vignes' (approx $15). Beaujolais goes with just about everything, thanks to its pleasing fruitiness, low tannins, and vibrant acidity. Vissoux's Vieilles Vignes cuvée is seriously good wine, without losing any of Beaujolais's essential fun-to-drink character. - Mark Middlebrook, Paul Marcus Wines, Oakland, California.
------------------------------------------
 I'd balance the bold flavor of a baked ham dominated by elements of smoke & salt by selecting a medium-bodied red with tons of fruit-forward character. Domaine Terres de Solence (2003, Rhone, France, $23.99) fits the bill perfectly. Soft tannins let the plum and blackberry fruit shine through, followed by a lightly peppered finish. Perfect with pork yet versatile enough to pair with the other dishes traditionally served this holiday. - Jennifer Hibbard, My Wines Direct, Napa, CA – Author of Wine Blog Through the Wine Glass
------------------------------------------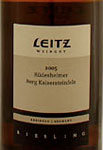 German Riesling, either Kabinett level or a halb-trocken style. Easter ham can be rich and salty. A nice, delicately sweet Riesling with lots of underlying acidity will cut through the richness of the ham, while providing a nice counterpoint to the saltiness. My recommendation is the 2005 Josef Leitz Rüdesheimer Berg Kaisersteinfels Feinherb (Approximately $40 a bottle).  - Mulan Chan, Rhône and French Regional Buyer, K&L Wine Merchants
------------------------------------------
2004 Don Eugenio Cabernet Sauvignon Reserva Uco Valley, Argentina (approx $13): A lovely wine for lamb, with complementary aromas of black fruit. Decant for 1-2 hours and enjoy. Score: 88/100. - Natalie MacLean, author of the best selling book Red, White and Drunk All Over, offers a free e-newsletter at www.nataliemaclean.com.
------------------------------------------

Gruner Veltliner and Bugey-Cerdon. Give thanks for the pig!!! So many wines go so well with ham, here are two suggestions:
1. For the smoked porker...Austrian Gruner Veltliner, and a great and not expensive one is Nigl Gruner Veltliner- Kremser Freiheit (a 2006 Nigl Gruner Veltliner- Kremser Freiheit runs in the $17 range).
2. For our honey-baked feast...Get down and Bugy with Bugey-Cerdon. Tart GooseBerry and pleasing sweetness make this low alcohol (8%) sparkling light red a perfect feasting wine for the whole table. This wine will match well not only your ham, but all the other holiday fare. (The Bottex "La Cueille" Bugey-Cerdon runs around $20-ish.)
- Jamie Koren, Buyer/Sales Manager, The Wine House, Los Angeles
------------------------------------------
Riesling. I suggest Righteous Riesling (approx $8). Because of its combination of salty, smoky and sweet flavors ham is murder on dry wines- red or white! No problem, Riesling comes to the rescue. An off-dry German version is my choice. The slight sweetness and lower alcohol content enhance rather than clash with the savory flavors of ham and Riesling will also work well with a wide range of side dishes. - Efrain Madrigal, Wine Director, Sam's Wines & Spirits, Chicago, Highland Park and Downer's Grove, Illinois