From Thanksgiving to an everyday dinner, what's the best wine to pair with turkey that's been cooked in a traditional roasted style?  IntoWine asked our experts for their recommendations:
Turkey is such an American dish.  It is ubiquitous at Thanksgiving.  Therefore, I think it calls for an American wine.  While Zinfandel will work, I am going to recommend thinking about an Oregon Pinot Noir.  The Pinot's from Oregon straddle the line between being fruit forward California versions and more earthy wines like those from Burgundy.  There are so many made in many different styles and price points.  I think one of the best values out there is the basic Sineann Pinot Noir Oregon.  While this top produce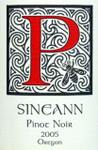 r (whom I have known for over thirty years) makes individual vineyard bottlings, the basic version can be found for $30 or less.  It is very good now and will last for five to ten years in your cellar.  Great up front cherry fruit with a complexity from using different vineyards.  It will go great with Roasted Turkey.  - Loren Sonkin, IntoWine.com Featured Contributor and the Founder/Winemaker at Sonkin Cellars.
----------------------------------------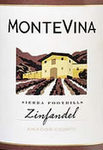 All tryptophan debates aside, whenever I eat turkey it makes me sleepy. Hence a fruit forward, high alcohol, punch you in the face zinfandel accompanies me to every Thanksgiving. And nobody makes classic California Zinfandel like Amador County's Montevina Winery in the foothills of the Sierra Nevadas.  Luckily, the plum aromas linger only to the aroma and the palate remains with dry, almost ripe blackberry flavors. And like nearly every well-run California winery the finish is smooth and polished. However, expect a bit more sass out of this wine. - Michael Whitehead, IntoWine Featured Writer
----------------------------------------
Call me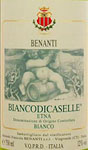 a traditionalist, turkey reminds me of the holidays and family, laughter and unique moments. The flavors of turkey are pliable and succulent, but no matter how it's prepared the one wine I would love to have on the table is Benanti's Bianco di Caselle (about $15). This unique and delicious Sicilian white wine is made from the Carricante grape, grown on the hillsides of Mount Etna. The color of the wine is deceptively pale. High aromatics of fruit lead to flavors of orange, peach, and wet stone minerality. It's the perfect wine for turkey (tacchino in Sicilian) and the perfect wine to enjoy with/introduce to your family and friends.  – Ben Spencer is a diploma student with the Wine & Spirit Education Trust and an IntoWine Featured Writer.