IntoWine asked our panel of experts to share their favorite wine pairings for ribeye steak:
With such a vast sea of deep, dark, red wines available to the public, it can be difficult to identify a single wine for the perfect Rib-eye Steak. For me, this tender cut of meat takes me to California's Central Coast, and to the rich, bold flavors of Justin's Cabernet Sauvignon (about $25). Based in Paso Robles, Justin has been making estate Bordeaux blends since the early 1980s. The winery's 'Cabernet Sauvignon' (other wines retaining loftier names like 'Justification' and 'Isosceles') is one of those wines that demands a piece of perfectly cooked steak. Whether grilled, broiled, or fried, rib-eye's tender flavorful profile is carried into the sublime by adding the ripe, fruity, gently tannic Justin Cabernet Sauvignon. A guaranteed winner. – Ben Spencer is a diploma student with the Wine & Spirit Education Trust and an IntoWine Featured Writer.
----------------------------------------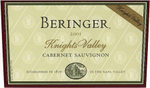 I think the best wine to pair with a ribeye steak is one that has a high percentage of Cabernet Sauvignon.  Whether it is from Napa or Bordeaux (or elsewhere) the tannins in the wine help cut thru the fat and juices of the steak to make a great combination.  I am going to recommend the Beringer Knight's Valley Cabernet Sauvignon.  This is a consistent wine that, for under $20, provides a very true Cabernet experience, and will go well with the steak. - Loren Sonkin, IntoWine.com Featured Contributor and the Founder/Winemaker at Sonkin Cellars.
---------------------------------------- 
Long a favorite of many chefs, the ribeye offers flavor, juice content and a tenderness often unavailable in other cuts of red meat. I find a similar attribute in Chilean Bordeaux blends.  Too frequently new world Meritage blends, as they are called in the United States, lack character, substance or the basic traits which one finds when combining Cabernet, Merlot and other Bordeaux grapes. I find this especially surprising in countries with very lenient blending laws. However, as many of chef over cook, over sauce and over flavor red meat, the Chilean winemakers found a secret in blending local grapes. The Balduzzi Grand Reserve is a blend of 47% Cabernet Sauvignon, 25% Carménère, 25% Merlot, and 3% Lagrima Christi. Drinking it reminds me of dining al fresco at a right bank Chateau. - Michael Whitehead, IntoWine Featured Writer