IntoWine asked our experts for wine pairings to complement pork spareribs:
Pork spareribs have no better friend than Zinfandel. I can think of almost nothing better this time of year than sitting down in front of the fireplace with a rack of ribs and a glass of some really good zin. Whether with a sauce or a marinade, roasted, grilled, pan seared … with accoutrement or without … this combination screams relaxation.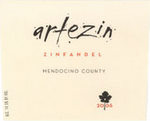 Lean back with a plate of ribs and a glass of Artezin's Dry Creek Zinfandel (about $25), you'll find the ripe chewy fruit and bold soft tannins fold into each bite as if the two were long lost siblings in a dramatic novel about food and wine. The perfect pairing? For me, it just might be – ambiance and all. – Ben Spencer is a diploma student with the Wine & Spirit Education Trust and an IntoWine Featured Writer
------------------------------------------------------

From Lake County, way north of Napa, comes the beautiful 2006 Grenache ($22) from Gregory Graham. Deep, ripe blackberry and blueberry and the gaminess grenache is known for, this wine has a judicious use of oak and a mild acidity which gives way to soft tannins and subdued pepper in the mouth.
This is an exciting wine from a region few people even seem to know about and at a price point that you won't believe for the quality in your glass. The pork is enhanced by this wine, the acids cutting through a BBQ sauce and complimenting the gamy quality of a spare rib. Grenache is an ideal companion for most pork, with its deeper nuances. - Michael Cervin, Wine Judge, Restaurant Critic, and IntoWine Featured Writer
------------------------------------------------------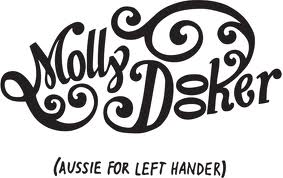 Pork ribs. If saucy with tangy sweetness let's do Australian Sparkling Shiraz. One of the most unsophisticated styles of wine out there but then again pork spareribs aren't exactly caviar. Australians love serving their odd sparkler at their outdoor cook-offs and it does go well with variety of BBQ dishes. Paringa and Mollydooker "Goosebumps" are two labels I've enjoyed in the past but don't call me if the wines aren't sophisticated enough for you. You want sophistication, go to the opera. - Cezar Kusik, IntoWine Featured Contributor