IntoWine recently asked its panel of wine experts to recommend one wine to pair with breast of duck:
Duck breast is juicy, gamey and flavorful, and needs a wine companion that is lighter bodied, lightly fruity, with good acidity and some earthiness to it. A Pinot Noir is the natural pairing, but one with a little mushroomy flavor, which Pinot Noir can get with maturity, or earthy "sous bois" characteristics, can echo the gamey, earthy flavors of the meat. An older red Burgundy or California Pinot would do the trick beautifully, but that might not be very practical if you don't happen to have any sitting in your cellar. Fortunately, a lot of new release domestic Pinot Noirs can fill the bill as well. One gets a lot of earthiness from Pinots grown in cool climate regions like the Santa Rita Hills and Santa Cruz Mountains in California, and the Amity Hills in Oregon. Particular recommendations with the requisite earthiness would be: (1) from Sta. Rita Hills, Rusack's Reserve Pinot or the Clos Pepe Estate; (2) from Santa Cruz Mountains, Mount Eden's or Thomas Fogarty's Estate Pinots, and (3) from Oregon's Amity Hills, Evening Land's La Source Seven Springs Vineyard or St. Innocent's Zenith.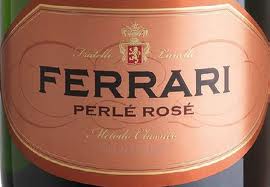 Another fun and delicious direction to go with duck is a Pinot Noir-based sparkling wine. I've had memorable results matching duck with both Ferrari's vintage Rosé Perlé and their less pricey Ferrari Rosé Brut. Ferrari is probably the top Italian sparkling wine producer making wines in a champenoise style, and the NV Brut is widely available for only about $30. Other sparkling rosés should go well too, but Ferrari, for my money, has the requisite balance of fruitiness, minerality and acidity that really sparks with a dish like duck. - Richard Jennings, IntoWine.com Featured Contributor and the Founder RJonWine.com
--------------------------------------------
Few dishes offer as much range as Duck Breast for pairing options. A mildly seasoned tea smoked duck is a natural for a light bodied red Burgundy. A more aggressive dish flavored with peppercorns and a fruit compote can stand up to even a burly Zinfandel. For my ideal pairing, I would take into consideration that some kind of fruit glaze or sauce, maybe pomegranate or guava, would enhance the duck, so I would play up the fruit element in the wine while balancing that with some interesting secondary notes in the background. For that, I would go to a balanced central coast Syrah, and my choice would be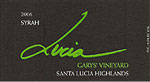 Lucia Vineyards Syrah, Gary's Vineyard, Santa Lucia Highlands, 2006 ($40). Everything about this wine's profile makes it a nice complement to the duck; a velvety mouthfeel, up-front floral and blackberry fruit, and terroir driven elements of tar, chocolate, and pepper in the background. There is a reason winemakers like Adam Lee (Siduri) and Wells Guthrie (Copain) are also working with fruit from Gary Pisoni's fantastic vineyard. I have found Lucia a little more available n the open market than those great small production wines. If drinking in the next year, decant for a few hours ahead of time. - Tim Halloran, a Founding Partner of Kindred Wines, a small lot premium winery in San Francisco
--------------------------------------------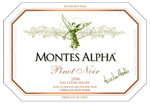 I've had duck in restaurants where nothing you eat is simple; where each frond of lettuce has a name and every course is delivered on a well trained cloud. But duck, made at home, should never be complicated. Neither should the wine your having with it. Whether you're duck is sauced or roasted, my money is on the Montes Alpha Pinot Noir. A delicate predominance of strawberries and florals, soft tannins, and a lush finish make this a killer wine for an array of possibilities. At under $10 a bottle, this beauty from the Leyda Valley is perfectly at home in this very this tradition pairing. - Ben Spencer, a diploma student with the Wine & Spirit Education Trust and an IntoWine Featured Writer
--------------------------------------------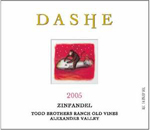 There's nothing quite like duck. It's meaty, deep flavors are rich with earthy tastes and it's has an inherent gamey quality to it. A little maple syrup, fresh rosemary and cracked pepper, and you're ready to go. There are many wines that can support duck breast but I prefer the lithe, smooth and layered qualities of the Dashe Cellars 2005 Todd Brothers Ranch Zinfandel ($32). Unlike many tedious zinfandels on the market, Mike Dashe creates multi-layered velvety zins that have so many sides to them. The Todd Brothers, has the familiar spices and jam, but exudes blackberry, cinnamon, mocha and vanilla. Using a submerged cap fermentation allows the wine to become extracted with out going overboard. The tannins are soft, not aggressive, and the oak is mitigated by only an 18% new oak component. The duck breast blends seamlessly with the wine, working together to create a winning combination. - Michael Cervin, Wine Judge, Restaurant Critic, and IntoWine Featured Writer
--------------------------------------------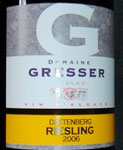 I was stoked to finally get the chance to write about duck breast. I know, one shouldn't get so giddy over duck breast but after trying this duck and green curry recipe from Naomi Duguid's cookbook, Hot Sour Salty Sweet, I can't make my mouth stop watering when I think about it. There are just so many wines that could be paired with duck that it is difficult to narrow it down to just one. Most pairings depend on the marinade, sauce, or preparation. But when I think of duck, I think green curry. The second thing that comes to mind is a brilliant Alsatian or German Riesling.  That doesn't exactly narrow it down a whole lot with both areas producing some absolutely fantastic wines. However just a few months ago I tried a wine that seems to have all of the components to hold its own along side a piping hot bowl of duck in green curry; bright lively acidity, just a touch of residual sugar, and superb balance that one has come to expect from Riesling. Domaine Gresser 'Duttenberg' ($22) seems to have it covered with just a touch of sweetness and lip smacking acidity to counter the fattiness of the duck and the fiery green Bird chilies. Domaine Gresser has roots in Andlau, a small community half way between Strasbourg and Colmar, that date back to the early 16th century and produces some incredible wines in all price points. Producer Remy Gresser farms using bio-dynamic methods and has a deep commitment to tradition. Definitely worth checking out. - Joel Bleskacek, Proprietor, Ruby Wine, a boutique wine shop in San Francisco's Potrero Hill district
--------------------------------------------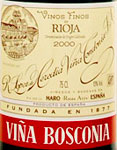 I think a traditional pairing would include a Pinot Noir.  Pinot is after all a very versatile wine with food.  But I am going to go a different route.  I am going to recommend a traditional Rioja wine from Spain.  Rioja is a region in north central Spain that up until twenty years ago was the most famous wine area in Spain.  It may still be but other regions have joined the party.  Traditional red Rioja wines is made mostly from the Tempranillo grape ad aged in American oak until ready to be released.  The wine have a lovely cherry quality to them with hints of vanilla and slight dill notes which were imparted from the oak.  They are soft wines and will not over power the duck but they are not wimpy either.  A good Rioja will also have a bit of earthiness to match that bit of gaminess found in duck breast.  I would look for a Gran Riserva or a Riserva bottling.  This means the wines have been aged at least for a few years before being released and have had a chance to develop some of their secondary flavors.  I will recommend the Lopez de Heredia Bosconia Riserva.  The 2000 is their most recent release and can be found for around $35.  But if you can afford it and you see an older one, say the 1981, don't be afraid to go for that.  These are wonderful traditional wines that are at their best on the dinner table. - Loren Sonkin, IntoWine.com Featured Contributor and the Founder/Winemaker at Sonkin Cellars.
--------------------------------------------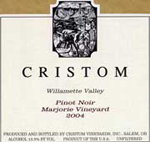 We like grilled duck breast with Pinot Noir, Rhone blends, American Rhone-style blends and Cahors.  To name but one outstanding wine in each category:  Cristom Vineyards Marjorie Willamette Valley Pinot Noir, Domaine de Mourchon Grande Reserve Cotes-du-Rhone Seguret, Domaine de la Terre Rouge Noir Sierra Foothills and Chateau la Coustarelle Grande Cuvee Prestige Cahors. - Suzanne Reifers & Alfred Judd, IntoWine Featured Writers