Prime rib is a classic main course for the American table.  We asked our panel of experts what they'd recommend for the perfect wine pairing:
There's something truly hedonistic about biting into a big juicy slab of prime rib. It brings to mind the decadence of a royal feast.  Prime rib is one of the most tender, flavorful, and expensive cuts of beef, so it deserves a wine that won't wimp out against all that flavor. A good Cabernet is a prime candidate for prime rib, but I find that what really does prime rib justice is Petite Sirah. Not to be confused with Syrah, Petite Sirah is originally from France where it is known as Durif. But Petite Sirah thrives in California where the grapes produce deep, inky wines that go great with beef. On the vine, Petite Sirah is a small grape that produces an intense flavor with high tannins and good acidity due to its high skin to juice ratio. This is extremely important for a cut of meat that has such a high fat content—the acid slices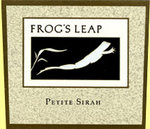 through the richness of the fat while the tannins mellow against the heaviness of the beef. One Petite Sirah I'm a big fan of is made by Frog's Leap in Rutherford. Frog's Leap has been a reputable winery for years, producing high quality wines through sustainable organic agriculture.  While the majority of their wines are relatively large production and easy to obtain, they make little more than 700 cases of their Petite Sirah and sell most of it at the winery. But the Frog's Leg Petite is well worth seeking out. Big and brawny, the wine exhibits wine exhibits dark berry fruit, tobacco, and a kick of black pepper spice—the perfect match for a thick slice of prime rib. - Kareasa Wilkins, Wine Consultant for Weimax Wines & Spirits in Burlingame, CA and an IntoWine Featured Writer

------------------------------------------------------
It's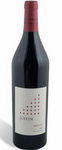 easy to think of prime rib as a hefty cut of beef that needs a sturdy cab to stand next to it. Not so.
Prime rib is actually, outside of the exterior seasoning and au jus, a light cut of beef that needs to be complimented.
Therefore, the 2006 Justin Savant ($45) is an idea choice. There's enough cab fruit from this venerable Paso Robles winery, but it's treated gently and the softness, the lithe raspberries and slight pepper notes and judicious use of oak, make this a very understated wine, perfect with a tame prime rib. - Michael Cervin, Wine Judge, Restaurant Critic, and IntoWine Featured Writer
------------------------------------------------------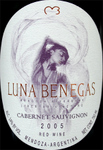 Growing up among the roaming cow herds of Middle America, I've consumed my fair share of Prime Rib. Nothing presses the testosterone button and cries out the Star Spangled Banner like a gargantuous slab of pinkish, slightly rare Prime Rib. Most folks start popping the corks of the big, bad and bold reds; however, I would encourage a more elegant route for high quality, rare meat and save the giant reds for smoldering meat laden in thick BBQ sauce. For the sake of complements, I suggest a young fresh Cabernet Sauvignon like the Bodegas Benegas Luna Cabernet Sauvignon from Argentina. To start the colors match well, young Cabernet wines tend to have a slight purple hue, a culinary vision which coordinates well with rare or even stewed beef. Additionally, young Cabernet wines emit a slight pepper and mineral scent pairing aromatically well with Prime Rib. And finally, young Cabernets light tannins and slightly sweet, red fruit match perfectly with fleshly, nearly grainy beef. - Michael Whitehead, IntoWine Featured Writer