Veal shanks, also called osso bucco, are a traditional Italian dish when braised.  IntoWine asked our experts for their favorite wine pairings for veal shanks:
Because veal is a gamy meat, and due to the rich quality of the meat near the bone, I prefer a wine that acts against being dark and brooding. The 2006 Gallo of Sonoma Signature Series Zinfandel ($35) has such deep black silky fruit with an acidity that will work against the gamy veal and has a tannin level to match. There's the addition of 5 percent of petite sirah which provides a depth of character finessing out this Sonoma wine.
- Michael Cervin, Wine Judge, Restaurant Critic, and IntoWine Featured Writer
------------------------------------------------------
Like mo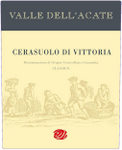 st people, I have a handful of favorite meals that move me whenever I hear mention of them. For me, veal shank means osso buco, the east coast of Sicily, and a lovely dinner my wife and I had in Taormina.
Shortly before our main course arrived, the wine director delivered two glasses of Valle dell'Acate Cerasuolo di Vittoria (about $20). He gave us a lovely introduction to the vintage, and the colors and aromas in the glass. The soft, silky tannins of the wine and the fruit forward quality delivered such a supple and generous pairing for our main course that it is difficult to resist sharing it with you here. The veal was slow cooked for several hours in a braising liquid of bay, thyme, garlic and pearl onions. The chef had used a little of the wine in the preparation of the veal, which was served with eggplant gnocchi and a bed of wilted arugula. Un-for-get-able. – Ben Spencer is a diploma student with the Wine & Spirit Education Trust and an IntoWine Featured Writer.
------------------------------------------------------

Veal shank. I love veal and Rose. A richer, bolder style with a bit of astringency is usually my pick. Being a delicate type of meat veal often becomes overwhelmed by the tannins in most red wines. While white wines don't. There is a wine available ONLY at Biondivino wine shop right now that would be an excellent complement to a veal shank dish with a lighter tomato sauce or some roasted root vegetables. 2008 Cantalupo Ghemme Colli Novarresi Rose. Not your typical daisy and a pink dress type of Rose. Nebbiolo based, this wine is as serious and complex as many other "regular" color vinos. $17 a bottle may not be the most competitive price for a Rose but it's fully worth it. And again; this is not a Rose this is wine. - Cezar Kusik, IntoWine Featured Contributor