IntoWine asked a panel of wine experts to suggest a great wine to pair with barbecue chicken: 
Barbecue chicken can be prepared in a variety of ways, of course. If a sweet barbecue sauce is used, Zin is a reliable pairing. The ripe fruitiness of the Zin is echoed by the sweet fruitiness of the sauce. A good choice for Zin to pair with this style of barbecued chicken would be one of the delicious old vine Zins currently available—from Bedrock, Bucklin, Limerick Lane, Nalle, Robert Biale, Scott Harvey or Vino Noceto.
I like barbecue chicken best when it is marinated in herbs, helping to preserve its juiciness. A good match for herbed barbecue chicken is a Côtes du Rhone. Thanks to the terroir—the climate, soils and locations where the grapes for these wines are grown—these typically Grenache-dominated blends tend to show the same sort of "garrigue" or Provençal herb characteristics that are prized in the Rhone's top southern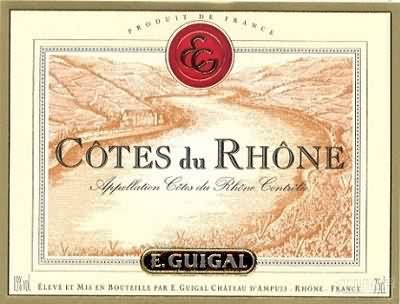 appellations–Châteauneuf-du-Pape, Gigondas and Vacqueyras. These herbal aromas and flavors include lavender, rosemary, bay leaf and licorice. There's also often a pepper and/or tar component, owing to the Syrah and Mourvèdre in the blend. Some of the best Côtes du Rhône wines are made by producers who make highly regarded wines from the top appellations, names like Auguste Clape, J.L. Chave, and Pierre Usseglio. Others are blended from selected lots by negoçiant merchants, like Chapoutier and Guigal.
Richard Jennings, IntoWine.com Featured Contributor and the Founder RJonWine.com.
----------------------------------------------------
There are so many directions to go with this one.  For a tangy, citrusy grilled Chicken, perhaps with a mango salsa accompanying it, I'd go with a domestic Sauvignon Blanc like the 2008 Crenshaw.  A blend of fruit from St. Helena and Bennett Valley that saw a little time in both oak and stainless steel, I love how this is very citrus-driven with flavors of gooseberry and lime, but its complexity is more tropical, think guava, passionfruit, perhaps a touch of shaved coconut.  For chicken done up in a rich, sweet BBQ sauce, I'd lean towards a Syrah or Zin.  Perfect excuse to open up a recent vintage of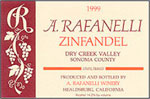 Rafanelli Zinfandel from up in Dry Creek.  Sweet, brambly fruit with all the lush, ripe tannin you need to keep your guests happy.  Perhaps a more daring but equally successful suggestion would be a 2005 Southern Rhone, the Clos St. George Vacquayras would do quite nicely.  The black raspberry flavors from the Grenache would offer the perfect base for the white pepper and leather complexities to shine. - Tony Connell, Personal Wine Consultant for Montesquieu Wines
----------------------------------------------------
A light style of a cabernet Franc from Loire Valley. Bourgueil rather than Chinon. Bourgueil tends to be softer, less tannic, and more floral. Some wonderful, inexpensive examples of Cabernet Franc come from that region. A more predictable choice would be a New World Pinot Noir. Softer tannins, stronger fruit bouquet, and fuller extraction should match nicely with freshly barbecued chicken meat glazed with some sweet marinate and served with seasonal vegetables (some of them maybe grilled) and a side dish of light pasta dish. Visit Central Coast or Sonoma Coast for you choices. From abroad I would go to Northern Italy. In Piedmont you can find a light, flavorful Dolcetto D'Alba. Again, these wines offer a great value and their quality has improved and become more uniform in recent years. For a more unique choice try to search out a red from Valle D'Aosta. Charrère is one of the best known producers. Most of the red wines from this region are based on a local grape Petit Rouge. Biondivino wine shop on Green Street (in San Francisco) offers the best selection of rarer, more eclectic Italian wines in town. - Cezar Kusik, Fine Wine Specialist, Fourcade & Hecht Wine Selections
----------------------------------------------------

Now that summer has begun and the grills are fired up, it is time to start thinking about wines that are barbeque friendly.  I always reach for a wine that is a bit on the rustic side; a big wine with ample fruit and plenty of grip. The 2006 Chateau de Montmirail 'Vacqueyras' is a 50-50 blend Grenache and Syrah. This blend is atypical from a region where Grenache is normally King.  Syrah here is planted in the cooler locations resulting in a wine with darker, blacker fruit than the classic blends.  The 40 year old vines give this wine tremendous depth.  A great big mouth full of blackberries and juicy tannins are the perfect contrast to the sweet and spicy barbeque sauce slathered on some grilled yard bird! - Joel Bleskacek, Proprietor, Ruby Wine, a boutique wine shop in San Francisco's Potrero Hill district
----------------------------------------------------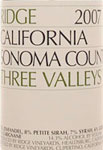 There is nothing quite like grilled food and wine. Chicken is one of my favorite foods to barbecue with. Whether you are adding a sauce, marinating, or simply roasting it over the flames, Chicken is a versatile meat that can pair with almost any wine. However, there is one wine that I return to time and again for such a recipe. Zinfandel. Yes, a red wine. Like barbecued chicken, Zinfandel carries with it a particular amount of supple, rich, smoky flavors. When made by a quality-conscious producer, Zinfandel can be remarkably adaptable. The Ridge "Three Valleys" Zinfandel stands among my favorite go-to "Zins" for grilled fowl. Blended with varying percentages of Carignan, Grenache, Syrah, and Petite Sirah, this wine eludes expectations and performs well in almost any situation. About $20. – Ben Spencer is a diploma student with the Wine & Spirit Education Trust and an IntoWine Featured Writer.
----------------------------------------------------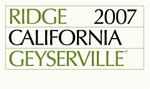 I can't think of a better wine to recommend with BBQ chicken than a California Zinfandel.  BBQ Chicken speaks to me of warm weather days.  The chicken has a smoky quality to it.  It is crisp on the outside and moist on the inside.  It has the flavor to stand up to a big wine, but it is not a "serious" meal, it is a fun meal.  California Zinfandel has a fun, bold, fruity quality with a bit of a peppery quality to it.  There are lots of them out there that won't break the bank either.  If you have a favorite go for it.  I am recommending the Ridge Geyserville.  This is actually not a Zinfandel but a blend of about 74% Zinfandel with some Petite Sirah and other grapes mixed in.  This is a complex wine that can age effortlessly for at least a decade.  It is also ready to drink on release.  For summer BBQ, I would serve these with just a slight bit of a chill to them (say 55F).  At around $25 or $30, this is a great wine for a festive summer night. - Loren Sonkin, IntoWine.com Featured Contributor and the Founder/Winemaker at Sonkin Cellars.