IntoWine asked our panel of experts to share their recommendations for the best wine to pair with a tomato & mozzarella (Caprese) salad:

Laraneta Sangiovese ($25). Ripe with raspberry, pomegranate, oak and wood notes this is another success from this small family owned winery located near Paso Robles. Simply put, their wines are just great to drink and taste wonderful. A long finish and a mild spice, it holds up against the acidity of the tomato and compliments with soft timid cheese. This wine is compelling and I usually lean toward an Italian wine with Italian food. One of the great hallmarks of a great wine is how quickly you tend to consume it; this sangiovese is deceptively good and will disappear from your glass too quickly. - Michael Cervin, Wine Judge, Restaurant Critic, and IntoWine Featured Writer
----------------------------------------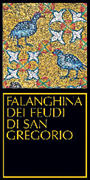 I love the white wines from Campagna with this type of salad.  They just seem to go so well.  After all, both the wines and the salad originated in this part of Italy.  Rich enough to tackle the Mozzarella and nimble enough to go with the tomatoes (and balsamic).  The Feudi di San Gregorio Falanghina works quite well and is reasonably priced.  For some other recommendations See IntoWine article on Campagna whites  - Loren Sonkin, IntoWine.com Featured Contributor and the Founder/Winemaker at Sonkin Cellars.
----------------------------------------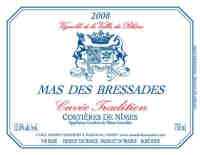 Mas des Brassades Rose. It seems a great coincidence we North Americans receive both fresh vintages of European rose wines and heirloom tomatoes around the same time. Nearly every July I feast on the bounty of heirlooms from Missouri to Oregon. And to heighten my enjoyment it seems my local wine and cheese merchant always drops an email signaling the arrival of mozzarella di bufala from Campania and a handful of French domains specializing in the crisp, refreshing rose.  With every vintage a new domaine blesses the little two-person table on my patio. This season my favorite wine was the rose from Mas de Bressades nestled in the French Mediterranean town of Costieres de Nimes.  The wine sparkles with a deep, raspberry red hue, attacks the nose with black currants and garrigue. But it was the lingering and powerful fresh fruit on the palate I couldn't resist. Maybe the close proximity to the Rhone makes this 60/40 Syrah-Grenache blend so rewarding. Buy a case for next summer.  - Michael Whitehead, IntoWine Featured Writer