IntoWine.com asked our panel of wine experts to suggest a great wine to pair with grilled salmon. While pinot noir seemed to rule the roost as a common favorite, chardonnay proved that wine pairing is beholden to the variances of the human palate as we had strong recommendations both for and against chardonnay.
Grilled salmon is one of my favorite dishes. I generally prepare it at least once a week. I like to serve it on a bed of arugula, tomato, mushrooms and avocado, with a light balsamic dressing. Pinot Noir is the ideal pairing with grilled salmon—the light red fruits and earthy, savory nature of a good Pinot are a perfect counterpoint to the rich, slightly sweet and savory pink meat of the salmon. Since salmon is an oily fish, a Pinot with at least medium acidity helps to cut through and balance the dish's oiliness. A red Burgundy is my go-to pairing, as they have not only the acidity but also the earthiness I want in an ideal match up. Some minerally, lower alcohol, cool climate, less fruity domestic Pinots will work as well—especially Oregon Pinots.
There's no reason to go with an expensive grand cru or premier Burgundy for this natural pairing: a solid Bourgogne or villages level Burgundy shows at its best with a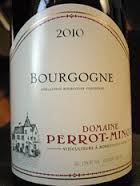 tender grilled salmon. Domaine Perrot-Minot and Paul Pillot both make excellent and well priced Bourgognes that fill the bill nicely, for $25 or less. From Oregon, a great choice would be St. Innocent, such as their incredible 2010 Temperance Hill. - Richard Jennings, IntoWine.com Featured Contributor and the Founder RJonWine.com
--------------------------------------
For a long time, the rule of thumb was red wine with meat and white wine with fish. Then people began to eat more "steak" fish like shark and tuna and salmon. At the same time, many people's preferences, especially in the United States, switched from red wines to white wines. One of the consequences of these changes was the recommendation of Pinot Noir to Salmon dishes. Pinot's are a lighter red that will not overpower the food. They also do not usually have a large amount of tannins. In short, they proved to be an excellent match for Salmon. To match a Pinot with Grilled Salmon, it seems to make some sense to look to the Pacific Northwest. There is something effective about matching a wine's home to the foods. Oregon makes a wide variety of Pinot Noir's that are excellent.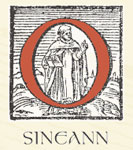 I am going to recommend the Sineann family of Pinot Noirs. The owner/winemaker is Peter Rosback and he has been making wines at Sineann since the mid-1990's.  Their basic Oregon Pinot Noir sells for around $30 and is very good. They also make a series of single vineyard Pinot Noirs. My favorite two are the Resonance and Schindler vineyards. These sell for around $42 and are perhaps the best Pinot Noirs being made in Oregon today. They taste great on release but are built to age for a decade or more. They are sealed with an interesting glass "cork" which is proving to be even better than traditional cork. They are big enough to stand up to the big flavors of Grilled Salmon yet not so much as to overpower the food. - Loren Sonkin, IntoWine.com Featured Contributor and the Founder/Winemaker at Sonkin Cellars.
--------------------------------------

ABC...Anything but Chardonnay! Chardonnay is usually too heavily oaked and easily overpowers even an oily salmon. If you have to go with Chardonnay, go for one that is "unoaked". Yesterday, however, I was at a new wine shop/restaurant in Richmond, Virginia called Barrel Thief where they poured me a very interesting wine, imported by Neil Rosenthal, called Faillenc Sainte Marie. It was a Corbieres Blanc for $21 and absolutely delicious. I thought of it for salmon, particularly, if prepared with something like fennel because it had more minerality than the standard acidic wine that one might usually pick for a more straight forwardly produced grilled salmon. Faillenc's Sainte Marie white wine is a blend of Roussanne, Macabeu, Bourboulenc and Clairette with a sensibly low alcohol. As an importer, Neil Rosenthal is one of the most dynamic and true. He wrote a book called "Reflections of a Wine Merchant" which I enjoyed almost as much as Alice Feiring's "The Battle for wine and love or how I saved the world from Parkerization". Alice and Neil share a philosophy that I agree with and both have no problems expressing their controversial views. Alice's book is more user friendly but Neil's explores, in depth, the struggles and passions of a small independent importer. A must read for anyone with aspirations of becoming a wine importer. It hits close to home and, as with, Anthony Bourdain's "Kitchen Confidential", should go far in reminding readers that just because you can cook or like wine, doesn't mean you can run a business. - Bartholomew Broadbent, CEO, Broadbent Selections, San Francisco
--------------------------------------

An American Pinot Noir from a cool climate.  At the annual Anderson Valley Pinot Noir festival, grilled salmon is always a central part of the lunch because it goes so well with the local Pinot Noir.  So with all due respect to Pinots from Oregon, the Russian River Valley, the Santa Rita Hills AVA and other prime Pinot areas, we always think first about an Anderson Valley Pinot with our grilled salmon.  Among our favorites are the Navarro Vineyards Methode a l'Ancienne and Deep End Blend, Handley Cellars, Woodenhead Morning Dew Ranch Reserve Estate, and any of the bottlings from Goldeneye. - Suzanne Reifers & Alfred Judd, IntoWine Featured Writers
--------------------------------------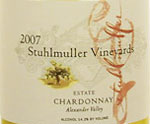 Salmon is a great fish in that it's so versatile. Simple seasonings complement the fish, as do heavy sauces. My preference is for simplicity. Salmon, a little salt and fresh ground pepper and a light dusting of fresh rosemary and parmesan. For that, I choose the 2007 Stuhlmuller Chardonnay ($24) from the Alexander Valley. Fritz Stuhlmuller's wines are beautifully crafted and here the chardonnay's partial malolactic fermentation enhances the meatiness and inherent oily nature of salmon, while the tropical fruits, caramel and oak notes from the wine add complexity to the fish. The cheese suggests a little salt and the herbaceous rosemary rounds out the offering. This chardonnay was fermented using native yeasts and aged sure lie in French oak. Stuhlmuller wines are deviously simple as they work so well with food. That's just great craftsmanship. - Michael Cervin, Wine Judge, Restaurant Critic, and IntoWine Featured Writer
--------------------------------------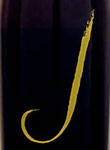 Salmon is such a versatile dish to pair with wine, it makes sense to look first at the sauce or rub to match the flavor profile to the entire dish. If going with a citrus or cream based sauce, you might want to consider an MRV blend (Marsanne/Roussanne/Viognier) which brings out a nice tropical element while straddling a line between buttery Chardonnays and acidic Sauvignon Blanc. If you're like me though, you prefer your salmon with a nice dry rub like Paul Proudhomme's "Salmon Magic". I find this dry rub seals in the flavor and moisture in the fish nicely, and makes it a perfect pairing for a Russian River Pinot Noir. My choice would be J Wine's Pinot Noir, Russian River Valley, 2006 ($35). While there are many silky, balanced Russian River pinots from which to choose, J Wine's has that beautiful prototypical Russian River cedar/cherry/spice flavor profile while production is high enough that it happens to be available in most markets. Plank the salmon and the cedar notes will be even more in synergy with the meal. - Tim Halloran, a Founding Partner of Kindred Wines, a small lot premium winery in San Francisco
--------------------------------------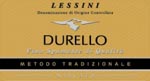 Although the trend today seems to be geared towards pairing lighter red wines, like Pinot Noir, with fish like Salmon and Tuna, I still find the contrast that a crisp white wine provides to be refreshing.  To take it a step further, I love the idea of bubbles with Salmon.  Something unusual and something that won't break the budget. Producer Dama del Rovere makes a unique sparkling wine made with Durello, a grape native to the Veneto that dates back to the 13th century. Not a whole lot of this sparkling wine makes it across the pond but it's work seeking out. The 2008 Lessini Durello Brut (around $20) has vibrant flavors of citrus, quince, and gooseberry and has racy acidity. Although gremolata is traditionally used with veal dishes, try it over your grilled salmon to marry the bright citrus components and provide a textural contrasts between the rich fatty salmon and the vibrant clean Durello. - Joel Bleskacek, Proprietor, Ruby Wine, a boutique wine shop in San Francisco's Potrero Hill district
-------------------------------------- 

To me the concept of drinking wine is closely associated with the concept of freedom. Thus in my wine experiences I strive to liberate myself from rigorous norms and expend my horizons through challenges. A dish of grilled salmon, as any other dish can differ greatly, depending on its surrounding ingredients. Yet, even salmon it itself is a more versatile piece of flesh than most, allowing for a variety of wines in all three wine color categories: white, pink, and red. Generally wine/food pairings are based on the concept of contrast or/and complement of the flavors. Salty to sweet would the example of the first. Rich to rich would be an example of the latter. Consequently, I like to pair "my" grilled salmon with a different styles of wines depending on my mood, availability, and the preparation of the dish. Kabinet style (a tiny bit of residual sugar in the wine makes it perceptibly sweet) German Riesling from Nahe or Rheingau regions are great with simply a nice cut of salmon, grilled with some seasonal vegetables, sprinkled with a little bit of salt and olive oil. K&L and Ferry Building Wine Merchants are good sources for these wines.
A great bottle of Rose Champagne or sparkling wine can turn a seemingly mundane salmon dinner into a festive experience. Not only that the color of the fish and the wine match aesthetically but also the vigor, the fizz, and the acidity of the wine pleasantly cuts through the fleshy and oily salmon. A sparkly rose can also stand up to a richer, saucier dish. I personally like a mustard sauce with sauteed zucchini with garlic. My company Fourcade & Hecht Wine Selections carries a great Rose Brut Pinot Noir from a German producer Barth.
Finally, grilled salmon in a light tomato sauce with asparagus and capers sided by a small dollop of mushroom risotto I had recently was matched perfectly with a bottle of 2005 Hirsch Vineyards Pinot Noir from Sonoma Coast. One of my favorite PN from California. It combines a multi layered complexity of some of the best Burgundies with lushes aromatics of a New World style PN. The wine isn't easy to find but some of the Central Coast Pinot Noirs are a little more accessible and their quintessential style would be a great drink as well. - Cezar Kusik, Fine Wine Specialist, Fourcade & Hecht Wine Selections