Tomato cream sauce based dishes are always a challenge for sommeliers. IntoWine.com asked our panel of wine experts to recommend a wine to pair with tomato cream sauce dishes:  
"Tomato cream sauces are notoriously unfriendly to wine pairings. However, in such circumstances, I look at the elements. Cream is soft. Tomato is acidic. My choice would be a good Gewurztraminer from Alsace, or even New Zealand. The Gewurz, with its lychee flavors tend not to compete but add very interesting nuances when paired with tomato cream sauce. From Alsace, try Hugel or Riefle. From New Zealand, try Spy Valley. On the other hand, when in  doubt about a food and wine pairing, I often look towards the

Ch. Musar from Lebanon, in the case of a tomato cream sauce, the white to be specific. Lebanon's cuisine is so incredibly varied, only about 10% of it is found in Lebanese restaurants in America, and so their wines have to be made to be more versatile than other regions. If serving the white Chateau Musar, make sure that you buy the oldest vintage that you can find and serve it at room temperature. Be warned, you may be confused by this wines, they are unique and intriguing, not to everyone's taste, unless you can hit that perfect food pairing." - Bartholomew Broadbent, CEO, Broadbent Selections, San Francisco
-----------------------------------------------------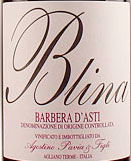 "Pairing the perfect wine with tomato and cream sauce based dishes can be challenging. Why? The sweet and full flavors of tomatoes generally pair better with bright reds, however, vibrant whites with good acidity tend to cut through the inherent richness of many cream based dishes. My suggestion however, would be to go for a a light bodied, high acid red wine with little to no oak influence. A great place to discover such wines is Italy's Piedmont region. Although most famous for Barolo and Barbaresco, this cool climate wine growing region is chalk full of incredible wines that pair beautifully with food. I recommend either the 2005 Agostino Pavia Barbera d'Asti Bricco Blina $14.99 or the 2005 La Casaccia Monferrato Freisa $14.99" - Mulan Chan, Rhône and French Regional Buyer, K&L Wine Merchants
-----------------------------------------------------

"Chenin Blanc. Specifically I suggest the François Chidaine Montlouis Sur Loire Clos du Breuil (any vintage available). Chidaine's wines can be hard to come by. My wife and I have recently been doing a lot of wine pairings and tastings. In the process we have come to love the versatility of Chenin Blanc. In this particular wine there is an intensity of fruit and minerality that is both delicious and refreshing. A lot of cream sauces can be heavy, tomato cream sauces however tend to be lighter in character than an alfredo sauce. In this pairing, the richness is replaced by the wine which serves the dual role of cleansing the palate and elevating the character of the dish. (About $20)" – Ben Spencer is a diploma student with the Wine & Spirit Education Trust and an IntoWine Featured Writer.
-----------------------------------------------------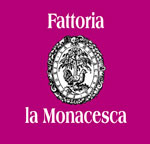 Pasta with a tomato cream sauce is a dish that is near and dear to my heart. The textures and flavors oppose one another but together, tomatoes and cream create a magical 'something something' that is rich yet bright. A good rendition perfectly coats pasta so that it is not too heavy but just adds flavor. In general, I prefer acid high white wines with any type of cream sauce and in the case of a tomato cream sauce, I would seek out a good Verdicchio from the Marche region of Italy.
There are two appellations that are known for Verdicchio, Castelli di Jesi and Metalica. Sometimes Verdicchio is aged and fermented in barrel. What people don't realize is that it has an ability to age and is often best five to tens years after the vintage. My pick with a tomato cream sauce would be the Fattoria La Monacesca 'Mirum,' 2001 Verdicchio de Metalica. Aged for more than two years in stainless steel tanks and bottle, this seven-year-old wine has an array of apple flavors, chamomile tea and hazelnuts with bright acidity and minerals. If you cannot find this wine, Bucci and Colonnara Cuprese also make very good Verdicchio from Castelli di Jesi. - Pamela Busch, Owner/Wine Director, CAV Wine Bar & Kitchen, San Francisco