IntoWine.com asked our panel of wine experts their recommendation for one Barolo wine worth seeking out (but which won't break the bank):
Old Barolos are my favorite dry reds in the world. The Nebbiolo grape--grown in this particular region with its special soils, climate, elevations and exposures, and made in the traditional style, with long aging in large neutral oak vessels--produces a wine that ages into something ethereal, haunting and very, very special. They also require at least 15-20 years of bottle age before the tannins sufficiently soften and the tertiary flavors really begin to develop so that all of the beauty locked up in these big, complex wines can start to be glimpsed.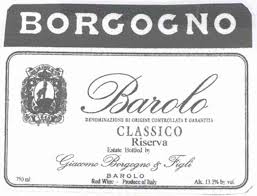 The Rare Wine Co. is the best source of older Barolo in the U.S., at very fair prices, and they use my scores for the Barolos I've tasted that they have in inventory at any given time. Expect to pay north of $200, and generally in the $300-450 range, for a sufficiently aged beauty that will give you a real taste of what old Barolo has to offer. If money was no object, I'd personally pick up a few more bottles of one of my two all-time favorites, the 1958 Giacomo Borgogno or 1964 Giacomo Conterno.
If you're a younger collector who has the time to acquire newer vintages on release and store them the requisite 15-20 years until they are worthy of being opened, my recommendations are to go with the great traditional producers that have the strongest track records: Bartolo Mascarello, Bruno Giacosa, Giuseppe Rinaldi, Giacomo Borgogno, Giacomo Conterno or Oddero. - Richard Jennings, IntoWine.com Featured Contributor and the Founder RJonWine.com
------------------------------------
I love Barolo.  If I could only have one wine in the world to drink, it would be Barolo. It is one wine I WOULD break the bank for. Still, there are some out there that are not too expensive that are worth it. Mauro Veglio makes a basic Barolo as well as some single vineyard cru bottlings.  The basic Barolo can be found for around $30.  It drinks well young but just a few years to 10 years of ageing in the cellar brings out wonderful complexities. The wine has wonderful aromas of cherries, tar and roses. Drinking the wine shows layered nuances of each of these, more so with age.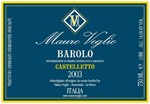 If you are going to drink it right away, I would recommend decanting. The Barolos with a named vineyard on the labeling will cost closer to $50. I would absolutely recommend storing them away in a cool cellar for at least 5 even 10 years. Your patience will be rewarded. The 2004's are on the shelves now and are wonderful. Any vintage in the last 12 years is great though with the lone exception of 2002. Look for a lot of sales in the first quarter of 2009. A string of great vintages with a slowing economy has put a lot of wine in the pipeline that needs to be moved. - Loren Sonkin is an IntoWine.com Featured Contributor and the Founder/Winemaker at Sonkin Cellars.
------------------------------------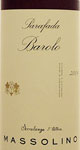 Barolo is another appellation whose quality is exceptionally high across the board. Some of the great wines of the world come from this unique place, and if you are a fan of Nebbiolo like me, chances are you have been captivated more than once by notes of rose petal, tar, smoked tea and crushed red plums. One of my favorite producers in terms of a price quality ratio is Massolino, located in the commune of Serralunga d'Alba.  Although they produce an entire range of very high quality wines, their entry level Barolo is definitely worth seeking out. Last year I pulled out a bottle of 2000 Massolino Barolo to enjoy with friends at dinner. What a delicious nebbiolo, and to think that I only paid $35 to smell, taste, and enjoy a piece of Serralunga! The 2000 Massolino Barolo will be difficult to find, however I do recommend the 2004 Massolino Barolo, which is the current release. - Mulan Chan, Rhône and French Regional Buyer, K&L Wine Merchants
-------------------------------------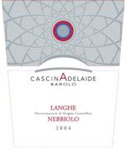 From young vines, less than five years old, comes the 2005 Cascina Adelaide Langhe Nebbiolo ($32), a wild berry ("frutta di bosco") wine meant for early consumption. Yes, many Barolos are structured to age for years in order to soften the aggressive tannins, but as with many things in life, it's hard to wait. Though the tannins are firm, they do allow for a lot of fruit to appear early on. The black cherry, violet, subtle raspberry and leather are not diminished nor obliterated by heavy handed tannins in this wine, which is made near the foot of the Castle of Borolo, built in the 10th century. This Barolo is aged in oak for about a year, then placed in stainless steel, therefore the oak does not play a central part, but more of a walk-on. This is a wine which can be opened and drunk and doesn't require rich sauces either. Though it will benefit from some air time, (it delves into a cinnamon-like cherry fruit wonder) pop the cork and enjoy the refinement and this slightly understated 100 percent nebbiolo will make you crave a wild boar ragu, or a spinach and ricotta calzone with an acidic marinara sauce. - Michael Cervin, Wine Judge, Restaurant Critic, and IntoWine Featured Writer
-------------------------------------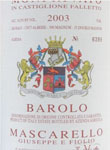 For those of you who know, Barolo is synonymous with intensity. Made with Nebbiolo grapes from the slopes of the central valley of Barolo in Northwest Italy, Giuseppe Mascarello's Barolo from the Monprivato vineyard reveals something of the magic that gastronomic tourists pray for and very rarely encounter. The 2003 vintage, in particular, is one to grab if you can find it. The grapes ripened evenly and the smooth tannins refined the wine to a silky concentration of peppermint, black currants, cranberries, and a Byzantine flavors that finish with nuances of tobacco and anise. To drink Barolo is one thing. To drink really good Barolo is yet another. To experience the 2003 Monprivato Barolo is to have lived. (About $65 – and worth every penny). – Ben Spencer is a diploma student with the Wine & Spirit Education Trust and an IntoWine Featured Writer.