Wine To Go Buy This Week - 2014 Penner-Ash Oregon Viognier – 96 Points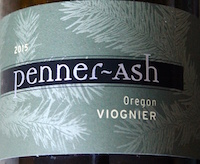 Viognier is often produced as a floral one-trick pony, a wine that smells great, but offers little in terms of structure or food-pairing possibilities. However, in the capable hands of Lynn Penner-Ash, one of Oregon's leading winemakers, it is elevated to world-class status. Made from 100% Viognier pulled from three different vineyard sources - primarily from the underappreciated Rogue Valley in Southern Oregon – and then aged in stainless steel, this outstanding wine offers notes of Red Delicious apple, peach and pear, jasmine and hints of lemon zest, tangerine, vanilla bean, and honeysuckle. This wine, of necessity, has beautiful aromatics on many levels, being floral and citrusy without being cloying or overwhelming. But it is also complex on the palate providing texture, acidity, roundness, a beautiful graceful finish and that indefinable something that simply makes drinking it a wonderful tactile experience. If Viognier has been a wine you've avoided, this is a game changer.
Average Price: $30/ 750ML
Alcohol: 14.1%
Pair With: Spicy egg rolls, nigiri sushi, buttermilk fried chicken, linguini with clam sauce.
Availability: Limited
Website: www.Pennerash.com
For more than 25 years, The California Wine Club founders Bruce and Pam Boring have explored all corners of California's wine country to find award-winning, handcrafted wine to share with the world. Each month, the club features a different small family winery and hand selects two of their best wines for members.