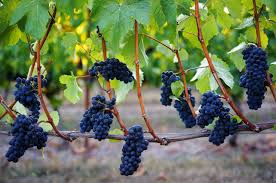 There is a saying that when people think of Oregon, they think of the three "Ps" - Portland, Precipitation and Pinot. Yes, there is rain; yes, Portland is a the largest city in the state, and yes the Willamette Valley, south of Portland, is known for Pinot Noir. But Oregon, specifically Southern Oregon, also excels at under-the-radar grape varieties and has an advantage that no other wine region could ever possess – a climate scientist who knows the best possible sites to plant the right varieties on the right soil under the right conditions.
 
As wine lovers we tend to be attracted to wine from places we have traveled to; the experience of being in that specific place lends itself to the understanding of the wines via the soil, the climate, people, the food, everything, be that Bordeaux, Napa, or Alsace. This is why it is essential to visit wine regions, not merely buy a bottle of wine off a shelf and think you understand the region simply because you has a wine with dinner. Oregon is best known for the Willamette Valley whose American Viticultural Area (AVA) was formed in 1984 and its focus on Pinot Noir. In fact the vast majority of grape acreage in the entire state is Pinot with nearly 12,600 acres planted across 17 AVAs. Surprising to many is that Chardonnay, usually a planted cousin to Pinot Noir, is not the number two grape, it is Pinot Gris with 2,600 acres planted. However the southern portion of the state, with regions like Umpqua Valley, Red Hills, and Rogue Valley, also produces wine of greater diversity, and the rural region is quietly going about its business while Willamette Valley gets all the attention - though things are beginning to change.
Pinot Noir is clearly the dominant wine in Oregon but demographics, tastes and attitudes about Pinot and its price points are changing. "Pinot Noir is too expensive and Chardonnay is what my mom drinks," says Rob Folin of Folin Cellars in the Rogue Valley, 250 miles south from Portland. So he, and others like him, are looking beyond the conventional wines of Pinot Noir, Pinot Gris and Chardonnay in order to make their voice heard. GSM blends (Grenache, Syrah, Mourvèdre), and Spanish and Iberian varieties are what this southern half of the state is finding best expresses their landscape. But Oregon also faces unexpected weather variations and those significant fluctuations means that wines cannot be replicated year to year – a selling point for some, and a drawback for others. "Let the wine be the wine and the vintage be the vintage," Marcus Goodfellow of Matello Wines says. "We get held hostage by vintage variation; how will the wines put on weight and flesh out?" And for avid wine lovers his point is well taken; wine is not about annual consistency but about the subtle and nuanced variations in the fruit from year to year which makes wine a living, tangible, moving target. And given that Willamette Valley Pinot Noir has reached massive heights, with that success comes the demand for many consumers to purchase the same wine, year in and year out.
But Southern Oregon does not abide by these rules. "Winemakers need to be more artisanal and less technical," says Daniel Rinke who heads up Johan Vineyards. This sentiment is expressed in probably what is the best white grape in Southern Oregon - Viognier where its crisp acidity and less perfume characteristics make it a "loud mouth wine" as Rinke says, a sort of brash child who demands attention. Many wineries are succeeding with what should arguably be this white wine calling card for Southern Oregon including Kriselle Cellars, Illahe Winery, and Spangler Vineyards. Even consumer driven Chardonnay's receive typically much less oak treatment and malolactic fermentations from Oregon winemakers. "I think the time is right for Oregon Chardonnay to really show itself; our Chardonnay is much less bombastic than California," says Goodfellow. There is a lean quality to many of the wines in Southern Oregon, less manipulated and more true to their regional characteristics. That is one of the reasons that Oregon is seeing a major push to plant new vineyards including a recent acquisition by Jackson Family Wines (Kendall-Jackson) of 1,300 acres. Of course land is less expensive in Southern Oregon compared to Napa and Sonoma, at least for now.
The largest single winery in all of Oregon is King Estate, a mammoth project covering 470 acres planted predominately to Pinot Gris, their signature wine, with a much lesser part planted to Pinot Noir. They also have 14 acres of orchards, gardens and bee-keeping which provides food for their lunch and dinner restaurant, as well as the ability to donate food to local schools. There's also on-site bakery and charcuterie. It's a pretty impressive operation even if you don't get the chance to see it all. But it is Pinot Gris that is their calling card. Their standard offering is uniformly excellent. I had the chance to taste eight-year-old, and 13-year-old Pinot Gris both of which still showed extremely well - structured with engaging acids and citrus, caramel and melon flavors. They age their Pinot Gris sur lee utilizing clones 146 and 152 which originate from Alsace. There are a few quirky wines as well in Southern Oregon; Illehe makes a wine called "1899," which is produced completely without electricity: no powered motors or presses and is hand racked by candlelight. It's an interesting Pinot Noir in part because it is well made with its rich, creamy raspberry and aggressive tannins as much for the peculiar way it is made.
 
Some of the best offerings come from Abacela and Spangler located in the Umpqua Valley. "If you're driving I-5 (the main highway running through the state) and you don't stop at exit 119 you're making a mistake," says Pat Spangler. Of course he'd say something like that except that he's correct. Both of these wineries are exemplary of what the mid-Oregon region can do. Pat was a beer drinker until a trip to Napa in 1989 caused him to switch to wine. He owns no vineyards and focuses on direct-to-consumer sales, all the more reason to visit first hand. His Viognier is a spot on example of what the grape can be; clean and viscous with minerality and subdued floral notes. His portfolio includes Grenache and Cabernet Franc.
 
By contrast Earl Jones of Abacela Winery is distributed in 26 states in the U.S. and he uses all estate fruit because he doesn't want to "buy other people's mistakes." Jones is that type of man who does his due diligence before making wine and his climate research showed him that his site was uncannily similar to the Rieba del Douro where Tempranillo is king. So Jones carefully planted specific sites. "We're farming at the climactic edge of grape growing," he says, due to the unpredictable weather patterns which plague Southern Oregon. Jones may seem like he is pushing the envelope but he is practical as well. His property boarders a wildlife sanctuary and Abacela has a program called "zoo doo" whereby elephant dung is used as fertilizer for the vineyard. He is making terrific Tempranillo, a stunningly good Albariño (so close to those in Spain it will shock you), Malbec and a Tawney Port than will make you swoon. "The old Europeans were so focused on terroir that they neglected the fact that climate in the single dominate factor in making wine," says Jones.
And regardless of your beliefs, climate change is affecting the wine industry globally. Farming is about weather and weather is all about inconsistency. Dr. Greg V. Jones, listed as one of Decanter Magazine's "50 Most Influential People in the World of Wine," is Professor of Environmental Studies at Southern Oregon University and the most widely known climate scientist working with the wine industry. Dr. Jones has created climate models for wine regions across the globe including China, and he spent 10 months in Portugal's Douro, among other regions. "China has exploded on the wine scene as both a consumer and producer and will likely become an increasingly important player in wine production globally," Dr. Jones says, based on his research there.
And what he is doing for these regions he has been doing for a long time for Southern Oregon. Jones helps vineyard owners understand their sites' potential and risks. "Assessing a new property you might view it only a year or two and can't feasibly understand where frost pockets or heat accumulation develop, or where wind or water logging issues might appear," he says. Through climate modeling Dr. Jones can reasonably predict growing seasons. "We establish a suite of information about what varieties should be grown, the potential outcomes of sugar ripeness, acid levels, pH, berry sizes, and yields, thereby creating a phenology calendar." His climate-based research extensively in Oregon's Umpqua and Rogue valleys, working closely with many vineyard properties, has been instrumental in seeing Southern Oregon develop its best grape varieties. And it is this focus on planting the most precise grapes best suited to the area that is helping to establish Southern Oregon as a viable region, making Oregon wine on the whole more diverse.
Southern Oregon Wines to Look For:
Spangler Vineyards: Viognier
King Estate: Pinot Gris
Illahe Vineyards: Pinot Noir
Abacela Winery: Malbec
Red Lillie Vineyards: Rose (Tempranillo/Grenache)