IntoWine asked our panel of experts to share their recommendations for the best Sonoma County red wine for the price:

Sonoma seems to always have an uphill battle as its sibling, Napa, constantly gets the spotlight. But there are exceptional wines coming from this region. The Clos Du Bois Reserve Tempranillo ($22) is ripe with blackberry, black plums, soft and spicy blackberry, blueberry and black cherry positioned correctly with oak and acid. One-fourth of this wine is cabernet sauvignon, which builds a dense, strong structure most tempranillo's do not have. Layered with a juicy fresh crushed dark fruit mouth feel, this is a surprisingly commanding wine that at first blush seem like it might have come from Napa. But no, Sonoma wines stand on their own. - Michael Cervin, Wine Judge, Restaurant Critic, and IntoWine Featured Writer
----------------------------------------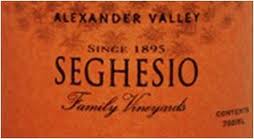 Sonoma is famous for its Pinot Noirs.  They are home to some great Merlots and Cabernets, but I am going to recommend a Zinfandel.  The Seghesio Family makes a wide range of Zinfandels carrying vineyard designations.  They are all good, but even the most basic, the Sonoma County appellation, at around $20 is worth buying year in and year out.  In some vintages it might be a little better, but it is always consistently good.  Spicy with good raspberry fruit, this is one of those wines where the bottle just seems to get emptied immediately. - Loren Sonkin, IntoWine.com Featured Contributor and the Founder/Winemaker at Sonkin Cellars.
----------------------------------------

Porter Creek Carignan Old Vines - With the mist and gentle roar of the nearby Russian River, Porter Creek winery portrays the idyllic, and traditional boutique winery for which the area is known. However, Porter Creek goes a step further by crafting classic European varietals like Pinot Noir, Viognier and old vine Carignane with the hand of a French master. Originally planted in the Alexander Valley around 1908 the old vine Carignane was replanted in 1928. The result is $24 dollars of depth, character and concentration rare in today's talented but homogeneous wine world. With strong aromas of herbs and spices, followed by dark and ripe fruits you'll be taken by the smooth and seductive tannins on the finish. With yields at less than one ton per acre you may want to get on the wine club list.  - Michael Whitehead, IntoWine Featured