Green Wineries: Three Eclectic Examples
NORTHERN CALIFORNIA WINERIES GO ORGANIC, SUSTAINABLE AND BIODYNAMIC
From large to small, northern California wineries are starting to color their operations green, whether by organically growing their grapes, practicing sustainable activities or creating biodynamic environments.


The three categories of viticultural conscience can be summarized as follows:
- Organic is what you DON'T do: don't use synthetic pesticides, herbicides or fungicides in the growing process, and don't add sulfites during winemaking. Sulfites are compounds that contain the sulfite ion SO32−, added to prevent oxidation.
- Sustainable is what you DO do: set up your growing area so it is self-sustaining. Plant cover crops that will be ploughed under to add nutrients back into the soil, and attract beneficial creatures to eat destructive wildlife.
- Biodynamic is also what you DO do: create a self-contained ecosystem that not only allows your vines to thrive, but benefits all the other inhabits of the network.
Full organic certification of wineries is difficult to obtain and rarely sought, due to the sulfites rule. Although sulfites develop naturally during the winemaking process, most wineries add the industry standard of 30 parts per million to prevent spoilage. Winemakers compromise by getting certified at the vineyard level, so they can state that their wines were made with organically-grown grapes. The umbrella organization that certifies most growers is the United States Department of Agriculture (USDA) National Organic Program (NOP) which develops, implements and administers national production, handling and labeling standards for organic agricultural products. Fifty-five domestic and thirteen California USDA accredited sub-organizations award certifications by following guidelines set forth by the NOP. Click here for more information.
Sustainability, unlike organic and biodynamic distinctions, cannot be certified, but wineries that practice sustainable activities are proud to state that they contribute positively to the environment without depleting it, while continuing to produce concentrated grapes for wines high in flavor. Although there is no official certification, the Wine Institute set up the Code of Sustainable Winegrowing Practices, the benchmark for self-perpetuating environments. See www.wineinstitute.org for the details. Guidelines specific to California and in concert with the Wine Institute have been set forth by the California Sustainable Winegrowing Alliance.
Vineyards, among other farm types, can be certified biodynamic by Demeter USA. Biodynamic grape growers practice sustainable methods, but do more than that. The term biodynamic comes from the work of Rudolph Steiner, who believed that when the farm is viewed as one organism, then maintenance and furtherance of soil life becomes a basic necessity to be preserved for generations. For each ecosystem, understanding of the geology, soil, climate, plants, animals, and human ecology are necessary to the success and longevity of that environment. An incredible intellect, well-versed in numerous subjects, Steiner's biodynamic methods are born of a spiritual perspective, as he set out to help the plight of farmers who observed the deterioration of soil quality when the land was farmed from year to year. Steiner espoused biodynamic principles through a series of lectures in Germany in 1924, and the concept spread to other parts of the world. Today, biodynamic farming is practiced in 50 countries.

Following are wineries that incorporate organic, sustainable and biodynamic practices into their viticulture and winemaking.

1. The Winery: PAHLMEYER
SUSTAINABLE, WITH ORGANIC TENDENCIES
Owner Jason Pahlmeyer works with growers to create environments for balanced growth, resulting in intense flavors in his high-end wines. But for his own vineyards, he defers to his viticulturist Amy Warnock. With a Masters in Viticulture from UC Davis, Amy has been with Pahlmeyer since 2002. Her enthusiasm for her work and the vineyards is clear, as she describes her philosophy and the techniques she has employed for the health of the natural world and ultimate successful expression of the terroir in the resulting wine.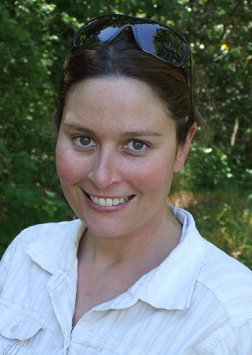 "In general, I find that the most aggressive treatments – fungicides, insecticides, fertilizers, and even irrigation – are a reaction to existing problems. My primary goal in sustainability is to achieve a balance that emphasizes preventing the problems from initiating and therefore avoiding as much of the treatment as possible." Such forward thinking is admirable – prevention – often touted, rarely realized.

Amy takes me through Pahlmeyer's Waters Ranch Vineyard to demonstrate the sustainable activities she has implemented. The immense property near the Milliken Creek Reservoir, high in the hills above Napa, is 79 acres, with striking views and notable features.