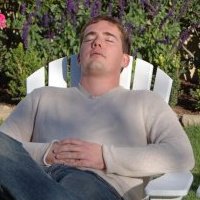 It's Fourth of July weekend and, on what will likely be a boiling hot summer day for most of the US, picnics and barbecues with their typical summer holiday fare will rule. While I am tempted to suggest wines that pair well with picnic fare like burgers, ribs and chicken, I'm going to ignore the food and instead focus on the weather. An unusually warm San Francisco summer has put me on a rosé kick of late.
-A quick aside: Rosé all too often gets a bad rap for not being a "serious" wine. Part of this is deserved as there is no shortage of crappy bulk rosé being pawned off on ignorant consumers. The reality though is that there are some fantastic rosés on the market and it's a shame that rosé is often bypassed and dismissed as some sort of inferior alternative to "real" wine (i.e red or white).-
Anyway, rosé is arguably the ideal wine for a hot summer night (though Vinho Verde and Alvarinho make an incredibly strong case for the title "Best Wine for Hot Summer Night"). Rosé is light, refreshing, a little bit fruity and typically low in alcohol compared to other wines. It's also rarely expensive which makes it a great choice to serve at your next summer gathering. All that said, my summer rosé kick has turned me on to three rosés you should go out and buy this week for your Independence Day imbibing or just plain old hot summer night relaxation:

Robert Sinskey Vineyards Vin Gris of Pinot Noir, Napa Valley - Bought a bottle of this at a roadside market in Napa two weeks ago and shared it that evening with friends. Loved it so much that while dining out the very next night - a rare warm San Francisco evening - I spotted it on the wine list and bought a second bottle. I think it's safe to say that buying a bottle two nights in a row qualifies as an endorsement. This Rosé of Pinot Noir (Vin Gris translated means "white wine made from red grapes") is a bit more dry than some rosés so don't expect a fruit forward wine. At approx $25 a bottle it certainly is on the high end of the rosé price spectrum but well worth it.   

Scaggs Vineyard Rosé, Napa Valley - A grenache based rosé, I bought this at the same roadside market in Napa where I picked up the Robert Sinskey. Really enjoyed this wine though it only comes in the 500 ml bottles and is a bit pricey at roughly $25 a bottle. Part of the price premium is of course due to the vineyard proprietor and namesake being none other than Boz Scaggs. Yeah, that Boz Scaggs.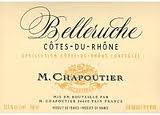 M Chapoutier Belleruche Cotes-du-Rhone - This (mainly) grenache based rosé is all the things you want in a refreshing, summer rosé. It's light, just a tab bit fruity, and at approx $9 a bottle it is just the "no worries" wine you want on a hot, thirsty summer night. Interesting note: All M Chapoutier wines have braille on their labels. 
--------------------------------------------------------------
FAQ's:
Who is Brad Prescott and why is he recommending these wines?
As the Founder of IntoWine.com, I receive a ton of wine samples. Almost every day I get an email from some wine industry professional offering to send me a sample of this or that. These samples, in combination with all the wine I purchase myself, result in each night becoming a new wine adventure for me (and usually the person with whom I am fortunate to share a bottle). The problem I have -and hope to solve with this "Wines to Go Buy This Week" feature- is that I've never had a good angle on IntoWine for recommending all the great wines I have had the pleasure of discovering. Should I do straight wine reviews? No. I love wine, I run my own wine web site, and I don't really read wine reviews. They are boring and they don't help me one iota in choosing a wine. Should I write a wine column? Maybe someday, but not yet. Too soon. Here is the thing, writing a column puts me in the uncomfortable position of "wine writer", which I am not. I like to describe myself as a "web guy who loves wine" rather than a "wine guy with a web site". So what should I do to share with IntoWine readers all the great wines I stumble on? That's where "Wines to Go Buy This Week" comes in. Each week I am going to recommend a couple of wines I've tried and on which I am willing to stake my name (for whatever that's worth). I'm not going to sell you any BS about points, "hints of gooseberry and charcoal", or how much time the wine spent aging in French oak. I'm just going to recommend wines I have tasted and enjoyed, explain why I like it, and share any interesting or useful tidbits of info I managed to obtain about the wine.             
Will I like the wines you recommend? 
Maybe, maybe not. Everyone has a different palate. I know I like getting advice on wine to try as opposed to just randomly purchasing wines based on a clever label or the price point.  
Are you a wine expert? 
Hell no. And who really is? I'm like the vast majority of wine enthusiasts in that I've discovered I love wine and want to learn more. The advantage I have over most people is that, between running IntoWine for 5 years and living in San Francisco, I have access to so many wines from so many different regions and producers, many of which the average wine consumer would never know to try. Couple that with all of the great wine info on IntoWine.com and my wine learning curve is, to say the least, steep.  
I work for XYZ Vineyards. Can I send you some wine samples?
Of course. However I only recommend wines I truly like so the only guarantee I can make is that your wines will get fair consideration. If you want to send samples you can find useful info here or email me at MYFIRSTNAME AT IntoWine DOT com (sorry for the code but listing the email in the normal fashion invites spam).