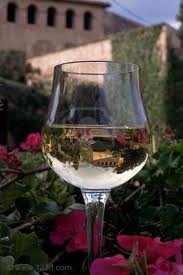 I hate chardonnay. Its reign as the #1 wine varietal among US consumers has always befuddled me given how many people -wine geeks and novices alike- deliberately avoid it. California chardonnay in particular - with its excess oak and buttery texture- was so off putting to me that I had virtually given up even trying chardonnay, so convinced I was that I hated it. Then I had an epiphany in the form of Greg La Follette, or I should say, his chardonnay. 
World renowned as an in-demand consulting winemaker, Greg La Follette recently took the plunge and launched his own eponymous label, focusing on pinot noir and chardonnay, his specialties. A long time fan of his pinot noir, I had the wonderful opportunity a few months back to attend a winemaker's dinner at a local restaurant where La Follette wines were poured liberally (and, trust me, I was not shy about partaking).
That night, for the first time, I found a chardonnay that was not just drinkable - my previous threshold for chardonnay "success"- but which I absolutely loved and craved. I joined La Follette's Vigneron Club that night ensuring a quarterly supply of my new discovery (and don't think for a second that my shipment doesn't include his pinot noir, as good as any available and an absolute bargain at the current price).
Since that night I have been on a wine mission to discover other great chardonnays. To be honest, this journey has led me to far more crappy, undrinkable chardonnay than it has any chards for which I would request a second glass or order a bottle. Nevertheless, I have found two chardonnays that I recommend, without hesitation, that you go out and buy this week:
La Follette Chardonnay - For all the reasons stated above. Simply put: La Follette turned me on to chardonnay at a point when I couldn't have been less enthused about the varietal. La Follette has three chardonnays, one each from Sonoma Coast's Sangiacamo Vineyard ($30), Mendocino Ridge's Manchester Ridge Vineyard (approx $48), and the Russian River Valley's Lorenzo Vineyard ($38). At these price points they certainly are not for the budget conscious but if you want to spoil yourself on a chardonnay worth seeking out, give La Follette a try. Buy yours now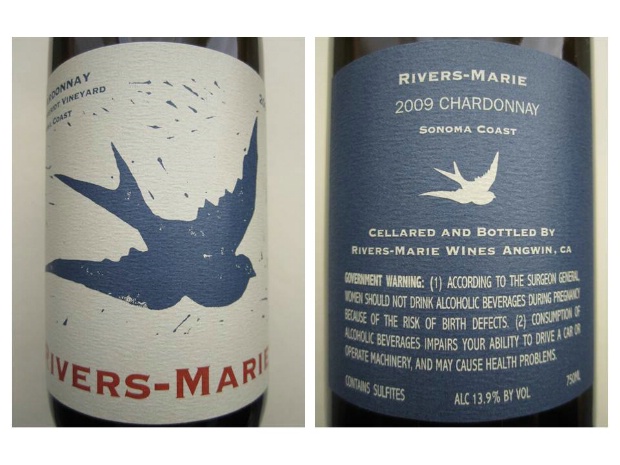 Rivers Marie Chardonnay B. Thierriot Vineyard 2009 - My friend and IntoWine contributor Loren Sonkin introduced me to Rivers Marie Chardonnay over dinner recently. Known more as premium, small-lot producer of pinot noir and cabernet sauvignon, Rivers Marie just recently entered the chardonnay world and this wine did not disappoint. More white Burgundy than "California chardonnay" in style, this chardonnay was so delicious I literally put off tasting the exquisite reds Loren was serving while I polished off the remaining bottle. The only downside is that Rivers Marie, due to its limited production, is hard to find and on the expensive side (you are looking at roughly $75 a bottle in the secondary market). But if you want a fantastic chardonnay experience and are willing to hunt down a bottle, this will not disappoint. 
Know of any great chardonnays worth trying? Email me your suggestions.
--------------------------------------------------------------
FAQ's:
Who is Brad Prescott and why is he recommending these wines?
As the Founder of IntoWine.com, I receive a ton of wine samples. Almost every day I get an email from some wine industry professional offering to send me a sample of this or that. These samples, in combination with all the wine I purchase myself, result in each night becoming a new wine adventure for me (and usually the person with whom I am fortunate to share a bottle). The problem I have -and hope to solve with this "Wines to Go Buy This Week" feature- is that I've never had a good angle on IntoWine for recommending all the great wines I have had the pleasure of discovering. Should I do straight wine reviews? No. I love wine, I run my own wine web site, and I don't really read wine reviews. They are boring and they don't help me one iota in choosing a wine. Should I write a wine column? Maybe someday, but not yet. Too soon. Here is the thing, writing a column puts me in the uncomfortable position of "wine writer", which I am not. I like to describe myself as a "web guy who loves wine" rather than a "wine guy with a web site". So what should I do to share with IntoWine readers all the great wines I stumble on? That's where "Wines to Go Buy This Week" comes in. Each week I am going to recommend a couple of wines I've tried and on which I am willing to stake my name (for whatever that's worth). I'm not going to sell you any BS about points, "hints of gooseberry and charcoal", or how much time the wine spent aging in French oak. I'm just going to recommend wines I have tasted and enjoyed, explain why I like it, and share any interesting or useful tidbits of info I managed to obtain about the wine.             
Will I like the wines you recommend? 
Maybe, maybe not. Everyone has a different palate. I know I like getting advice on wine to try as opposed to just randomly purchasing wines based on a clever label or the price point.  
Are you a wine expert? 
Hell no. And who really is? I'm like the vast majority of wine enthusiasts in that I've discovered I love wine and want to learn more. The advantage I have over most people is that, between running IntoWine for 5 years and living in San Francisco, I have access to so many wines from so many different regions and producers, many of which the average wine consumer would never know to try. Couple that with all of the great wine info on IntoWine.com and my wine learning curve is, to say the least, steep.
I work for XYZ Vineyards. Can I send you some wine samples?
Of course. However I only recommend wines I truly like so the only guarantee I can make is that your wines will get fair consideration. If you want to send samples you can find useful info here or email me at MYFIRSTNAME AT IntoWine DOT com (sorry for the code but listing the email in the normal fashion invites spam).