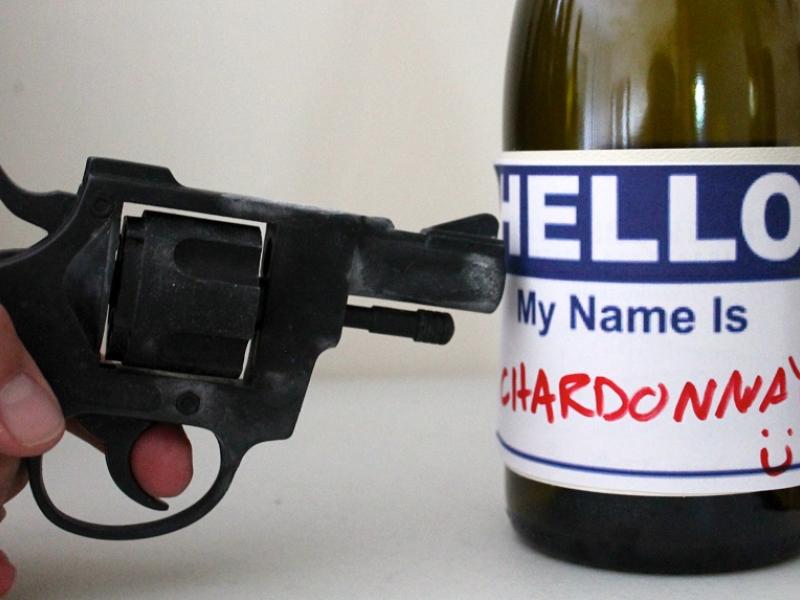 Chardonnay seems like a one-trick pony with a bad leg. And in wine, as in life, reality is irrelevant and perception is power. Enter Chardonnay, the grape everyone loves to hate. In the early 2000s the "Anything But Chardonnay" movement (albeit lackluster and myopic from the start) promoted exactly what the self-dubbed title suggests and people were quick to agree. But to be honest, the general public actually likes Chardonnay, even if they don't know much about it. The ABC crowd was cheered on by sommeliers, wine writers, buyers and the like who bemoaned Chardonnay's "undefined characteristics," and that it's only an "oak and butter bomb," too "sweet," too "fruity," too "benign," etc. They championed newer, hipper wines. But outcast Chardonnay never really cared what people thought.
At the end of 2017 there were over 96,000 acres of Chard planted in California and it's planted in every wine region around the globe. The West Coast is home to much of it, from Guadalupe Valley in Mexico all the way to the Okanagan Valley in Canada. Yes, Oregon and Washington have it, but the Golden State rules. The top five producing counties are Monterey, Sonoma, San Joaquin, Napa, and Santa Barbara.
But let's back up a bit: 1976 was a crucial year, one that would forever change the perception of American wine and Chardonnay, when Chateau Montelena's Chardonnay bested French White Burgundies in a blind tasting, known as the Judgment of Paris. "I look at Chardonnay as painting in watercolors," Bo Barrett, winemaker at Montelena tells me. "The white paper is the texture and style of the wine, and the winemaker adds colors to make it enjoyable."
Let's back up a little further: In 1912 a guy named Ernest Wente persuaded his father C.H. Wente to import Chardonnay cuttings from a nursery at the University of Montpellier France to the Livermore Valley in California. Today roughly 80% of all California Chardonnay stems from what's known as the Wente Clone. In viticulture a "clone" refers to vines descended from a single plant by taking a cutting or bud; in theory, each vine grown on a clone is genetically identical to the original vine.
So now we're back to present day Chardonnay and Richie Allen, winemaker at Rombauer in Napa, makes one of the most popular versions. "Chardonnay makes a more diverse portfolio of wine styles than any other variety in the world," Allen says. "You have everything from blanc de blanc Champagne and sparklers, barrel fermented, stainless steel, concrete fermentation, and dessert wine." Now, you may not care for his style, but that's the point, there are nearly as many styles as there are people.
Down in Monterey, Robert Talbott's goal was never to duplicate Burgundy. "I don't believe in copying anyone's winemaking style or wines," he says. "I founded Talbott Vineyard because I believed this was the best place to make Chardonnay and Pinot Noir," says Robert. "My tasting palate started to develop when I was in Burgundy on a fabric buying trip with my parents at age 12. Even though the waiter was mixing half water and half wine, that was when my palate memory started, and when I fell in love with Chardonnay. From there it was a progression until I realized that the ideal place to grow Chardonnay was right in my own backyard in Monterey. The climate and the soils are perfect. We benefit from cool foggy nights that let everything in the vineyard cool down. Our soils are alluvial, so they are very well drained."
In Sonoma, winemaker Rob Davis at Jordan has been making Chard for 40 years. "Our Burgundian inspired approach is all about expressing the terroir - the relationship of cool climate to well drained gravel-based soils that provides the fruit character that is the marquis for Jordan," he tells me. "Bright fruit flavors supported by crisp acidity form the backbone of our Chardonnay." Important to Davis is his winemaking philosophy; minimal malolactic, lower alcohols, judicious French oak to add finesse but not overwhelm. "Every decision is focused toward highlighting the fruit; not masking it. The finish of the wine should evoke comparisons to Puligny Montrachet or Meursault. When tasting our wine, one should feel like they are dancing with the stars without having to remembering the steps." Poetic indeed. Renée Ary, winemaker at Duckhorn Vineyards in Napa is a little more practical. "I'm a huge fan of Chardonnay from both a crafting and consuming perspective. It's incredibly versatile and allows for so many different expressions. Chardonnay can pair with a variety of foods or stand alone depending on how it's made and where it's sourced from, specifically depending of the diversity in soils and microclimates."
Megan McGrath Gates, winemaker at Lucas & Lewellen in Santa Barbara was pursuing a degree in soil science, not winemaking. "Chardonnay is the wine that convinced me to leave soil science," she tells me, and she's been making Chardonnay for 17 years now. But what caused her to leave field work for winemaking? It was a small vat of Chardonnay that was fermenting. "It just grabbed me like a siren's song." She makes several styles of Chard, including one with a touch of Viognier added in.
And she notes, rightfully, that the buttery quality of many Chards is not inherent to the grape. "The pathway for forming diacetyl (that butter quality, also called 2,3-butanedione for the hard core folks out there) is citric acid, not malo as everyone thinks," she says, noting that it's a specific winemaking choice during a second fermentation, so don't bag on Chardonnay for being buttery.
For 30 years Talley Vineyards has been one of the preeminent Chardonnay producers in San Luis Obispo. Their farmland was first planted to fruits and vegetables in the 1940s and by the 1980s grapes were planted, though even at that time people thought grape growing was mere speculation. "Back then Chardonnay and Pinot Noir from this area were minor crops from a place few had ever heard of," says owner Brian Talley. "Now those grapes are recognized as some of the very best in California and wine grapes are the highest value crop in our county."
Dana Epperson, Migration winemaker in Sonoma adds: "Chardonnay represents its terroir unlike any other white varietal. The textures and aromatics can be wonderfully rich and complex, depending on their appellation, soil variations and topography. Winemaking style has a huge impact on any varietal." Dana states that, for example, a barrel-fermented Chardonnay that is sur-lie aged can create a dramatic impact, widening the breath of the wine and giving it a creamy texture without needing additional sweetness for balance. "This is not always the case for the hip and trendy whites that are in the market right now. Cool-climate Chardonnays are my personal favorite, since they maintain their natural acidity and extend the finish on the palate. 'Classic' is the best word I can use to describe Chardonnay, which will always withstand the trendy and new." Bombastic or Brut, oak and butter bombs to sleek stainless steel iterations, sweet to dry, Chardonnay is not the grape you assume it is. It's time to explore.
Selected Chardonnay To Consider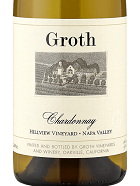 Groth - Napa
A delightful touch of acidity leads to butterscotch, caramel, vanilla, white peach, pear and orange blossom. It coaxes out a treasure trove of flavors and aromas straddling heavier Chardonnay styles with light, fresh and lively ones ($35).

ZD Wines - Napa
This Reserve is one of the more opulent Chards out there, for those who like a full on in your face wine with caramel, toffee, butterscotch, custard, melted butter but with a strong acidity ($80).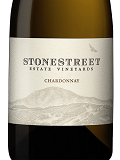 Stonestreet - Sonoma
The lavish nose gives way to a full on aroma party – Honeysuckle, lemon zest, lime kefir, mango, jasmine and an underlying acidity that supports the wine all through the palate. This is skilled winemaking at its best with spot-on grapes and leaves you realizing how good Chardonnay can be. Exquisite and sublime ($100).

Wente Riva Ranch – Livermore
A classic Chard encompassing both grape characteristics and winemaker influence. There is a delicate line that is walked, both with the creaminess and a butteriness along with the mineral and acidity of its location in Livermore. A hugely popular iteration of Chard ($22).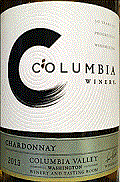 Columbia Winery - Washington State
Made of Chardonnay with 2% Viognier and 1% Muscat for a delicate, floral nose, this stainless steel fermented wine offers notes of Anjou pear, red delicious apple, tropical fruits, honeysuckle, brown-spiced vanilla, summertime flowers and a mild but bright acidity ($14).

Ritual - Chile
This radiant and crisp Chardonnay from Chile is expressive, young, and fresh with a tanginess and food-worthy acidity. You'll easily pick up on the lemon curd, kiwi, gooseberry, lime kefir, and green apple notes, and more subtly the hazelnut, mango and quince. ($21.99)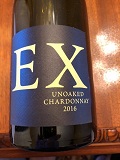 Wrath EX Unoaked Chardonnay, Monterey County
What's immediately apparent on this Chardonnay is a vitality, a freshness you encounter from the first sip. Guava, pineapple, tropical fruits, lemon-lime, orange zest, and Red Delicious apple all conspire to make a bright, clean and refreshing wine. ($19).