Wines to Go Buy This Week: Crisp and Refreshing Summer White Wines by Broadbent, Dr. Loosen, and Spy Valley
The dog days of August are upon us and we have but a few weeks remaining before hot summer nights give way to crisp autumn leaves. This summer has been brutally hot for most of the US -though not too bad here in San Francisco, though September tends to be our hot month, if "hot" and "San Francisco" can actually be used in the same sentence- and I've had the great pleasure of discovering some fantastic white wines that are both tasty and refreshing for those hot nights. So before summer ends, here are three white wines to go buy this week: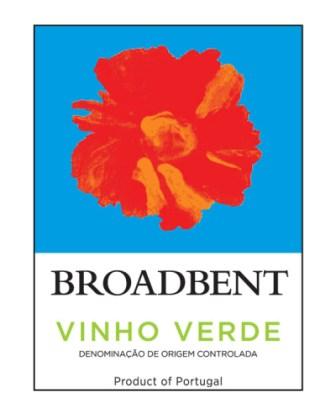 Broadbent Vinho Verde - Vinho Verde is a staple of Portuguese culture. Translated it means "Green Wine" which refers to its youthful freshness. It's a low-alcohol, light, crisp, and slightly effervescent wine that is about as close to perfection as a summer wine can be. Broadbent makes a fantastic Vinho Verde and at about $9 a bottle, it's worth buying a case to serve at your Labor Day picnic. Your guests will love it. About $9. Buy Broadbent Vinho Verde 

Dr. Loosen Blue Slate Riesling - Dr. Ernst Loosen is a German winemaker particularly famous for his Rieslings. IntoWine contributor Loren Sonkin turned me on to his wines and all I can say is what a discovery. It's a low-alcohol, light, and not-too-sweet wine that will appeal to both wine enthusiasts and the occasional wine drinker alike. At about $20 a bottle, I recommend buying a couple of bottles to have on hand for those nights when the summer heat necessitates taking the edge off. About $20. Buy Dr. Loosen Blue Slate Riesling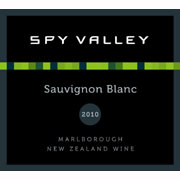 Spy Valley Sauvignon Blanc - I like Sauvignon Blanc and I love this wine so much I've considered making it my "house" Sauvignon Blanc to serve to guests. I like Sauvignon Blanc to be dry, crisp and a tiny tiny bit fruity which makes for that perfection in a wine where you just want to keep drinking it because it tastes so good. Spy Valley achieves that. Even better, the Spy Valley wine label is reminiscent of an 80's new wave album cover (I'm thinking Ghost in the machine by the Police) as it pays homage to its namesake, Spy Valley, which gets its name from the spy satellites that reside near the vineyards. A great wine and a conversation piece for your next gathering. About $18. Buy Spy Valley Sauvignon Blanc     
Have white wine suggestions for me? Please email me as I'd love to discover wines I love as much as the three noted above.  
--------------------------------------------------------------
FAQ's:
Who is Brad Prescott and why is he recommending these wines?
As the Founder of IntoWine.com, I receive a ton of wine samples. Almost every day I get an email from some wine industry professional offering to send me a sample of this or that. These samples, in combination with all the wine I purchase myself, result in each night becoming a new wine adventure for me (and usually the person with whom I am fortunate to share a bottle). The problem I have -and hope to solve with this "Wines to Go Buy This Week" feature- is that I've never had a good angle on IntoWine for recommending all the great wines I have had the pleasure of discovering. Should I do straight wine reviews? No. I love wine, I run my own wine web site, and I don't really read wine reviews. They are boring and they don't help me one iota in choosing a wine. Should I write a wine column? Maybe someday, but not yet. Too soon. Here is the thing, writing a column puts me in the uncomfortable position of "wine writer", which I am not. I like to describe myself as a "web guy who loves wine" rather than a "wine guy with a web site". So what should I do to share with IntoWine readers all the great wines I stumble on? That's where "Wines to Go Buy This Week" comes in. Each week I am going to recommend a couple of wines I've tried and on which I am willing to stake my name (for whatever that's worth). I'm not going to sell you any BS about points, "hints of gooseberry and charcoal", or how much time the wine spent aging in French oak. I'm just going to recommend wines I have tasted and enjoyed, explain why I like it, and share any interesting or useful tidbits of info I managed to obtain about the wine.             
Will I like the wines you recommend? 
Maybe, maybe not. Everyone has a different palate. I know I like getting advice on wine to try as opposed to just randomly purchasing wines based on a clever label or the price point.  
Are you a wine expert? 
Hell no. And who really is? I'm like the vast majority of wine enthusiasts in that I've discovered I love wine and want to learn more. The advantage I have over most people is that, between running IntoWine for 5 years and living in San Francisco, I have access to so many wines from so many different regions and producers, many of which the average wine consumer would never know to try. Couple that with all of the great wine info on IntoWine.com and my wine learning curve is, to say the least, steep.
I work for XYZ Vineyards. Can I send you some wine samples?
Of course. However I only recommend wines I truly like so the only guarantee I can make is that your wines will get fair consideration. If you want to send samples you can find useful info here or email me at MYFIRSTNAME AT IntoWine DOT com (sorry for the code but listing the email in the normal fashion invites spam).