The dog days of summer are once again upon us. Whether your remedy to beat the heat is a cool pool, a shade tree, or a blasting air conditioner, it always helps to have a relaxing beverage to help ease the pain. IntoWine.com asked our panel of wine experts to recommend refreshing white wines for those hot summer nights:    
"On a hot summer evening, I look for a chilled white wine.  I also find that if the wine has a bit of sweetness, it offsets the heat a bit.  My go-to wines on these evenings tend to be Rieslings.  Rieslings are one of the most versatile wines for matching with food.  They are especially great with light summer fare such as a salad or fish or fruit.  They also make easy sipping on their own.  For these casual spontaneous occasions, my favorites are the basic German offerings.  One of the best features these wines have is their low alcohol level.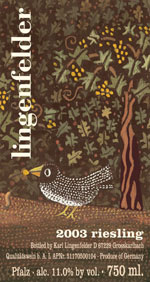 Usually carrying less than 10% alcohol, these wines are not heavy nor do they leave you tipsy from a glass or two.

  Right now the stores are filled with the marvelous 2005 vintage, the excellent 2006 vintage and are just starting to stock the very good 2007's.  While there are some wonderful, but pricey offerings, the basic Dr. L from Dr. Ernest Loosen is available for around $10.  The Lingenfelder Bird label Riesling is only a couple of dollars more.  Both wines provide a lot of pleasure and don't break the bank.  Perfect for casual sipping on a hot summer night." - Loren Sonkin is an IntoWine.com Featured Contributor and the Founder/Winemaker at Sonkin Cellars.
--------------------------------------------------

"For those hot summer nights when staying cool becomes an imperative, I recommend the 2006 Domaine La Hitaire "Les Tours" $9.99 from the Gascony region of Southwest France. This crisp and vibrant white is composed of 65% Ugni Blanc, 30% Colombard, 05% Gros Manseng. Although these varietals are most often associated with the production of Armagnac brandy, Domaine La Hitaire produces a gorgeous dry white reminiscent of kefir limes, granny smith apples and white flowers. It is the perfect choice for staying cool light on those hot summer nights." - Mulan Chan, Rhône and French Regional Buyer, K&L Wine Merchants
--------------------------------------------------
"With full disclosure, I hate to suggest my own wine but, truly, there is no more summery wine than Vinho Verde! So, I think it better if I quote someone else, a respected wine writer who decided that the Broadbent was one of his 10 favorite wines of the year!
In San Francisco's 7x7 Magazine "The 10 of 2007: Out of the thousands of wines Jordan Mackay tasted this year, here are 10 he can't get out of his head... Broadbent Vinho Verde "This Portuguese white has to be the most thirst-quenching wine on the planet. At only nine percent alcohol, it's a wine you can drink and drink forever. Thrillingly bright and slap-happy tart, it goes down in gulps, not sips; is the world's greatest pairing for a Caesar salad; and—get this—retails for less than $10."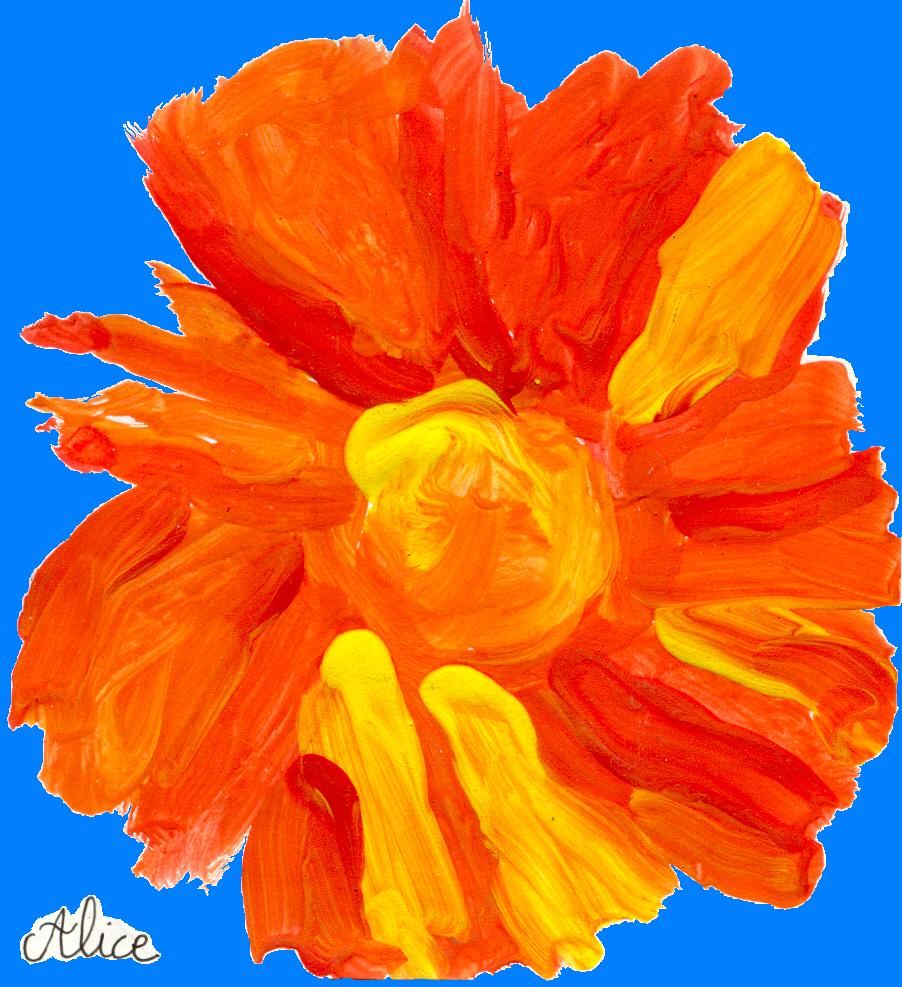 Well, OK, perhaps, with gas increases, it is now over $10 but still not expensive. Vinho Verde, the most popular white wine from Portugal, a deliciously refreshing, light wine with gentle spritz. "Verde", meaning "green" refers to the hints of lime color.  Broadbent Vinho Verde is the only Vinho Verde imported on a refrigerated container. The result is the freshest tasting Vinho Verde on the market. An ideal warm weather wine, excellent for lunch and picnics, this wine is equally as lovely as an evening aperitif. The label was painted by Alice, my niece, when she was four." - Bartholomew Broadbent, CEO, Broadbent Selections, San Francisco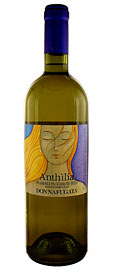 --------------------------------------------------
"I suggest Ansonica. Specifically the 2007 Donnafugata Anthilia (about $10). In 2007 my wife and I vacationed for a month in Sicily. It was HOT ! We spent many afternoons sleeping and evenings trying to remain still – who wants to sweat on their vacation? This beautiful wine literally saved us from certain doom. It is an elegant quaffer that has a refreshing aroma and lean easy-drinking style. Serve chilled with cold seafood pasta salad." – Ben Spencer is a diploma student with the Wine & Spirit Education Trust and an IntoWine Featured Writer.
--------------------------------------------------
"Sometimes when I'm asked to suggest wines to drink in hot weather I feel like Santa Claus delivering bathing suits from the North Pole. Even though San Francisco summers are far from balmy (though global warming is making itself known here too), we at least like to pretend that we're part of the seasonal weather patterns that affect the rest of the country.

I think that the wines that are best during the summer are low alcohol, high acid white wines. Alcohol is dehydrating so wines with high alcohol are going to make you thirstier. On the other hand, wines with high acid will make you salivate more, to some extent helping to quench your thirst. There are numerous categories of wines that fit this bill.
In my July 4th wines spiel I mentioned Vinho Verde. German Rieslings are another great option. You can find 'dry,' known in German as 'trocken' wines if you don't care for sweet wines. However, the beauty of many German Rieslings is that even if there is residual sugar, there is enough acid to balance it out, leaving a fairly dry, clean finish. Moscato d'Asti or Brachetto d'Aqui, sparkling dessert wines from Piedmont (white and red respectively) are definitely hot tub wines. They are 5.5% alcohol and the effervescence adds an invigorating bonus.
My pick is the Braida di Giacomo Bologna, Moscato d'Asti, Vigna Senza Nome, 2007. Braida is known for pioneering and popularizing barrique aged Barbera but for years I've been enjoying its Moscato d'Asti with abandon, sometimes reckless. Imagine apricot, peach soda with a little alcohol, orange blossom aromas and a slightly sweet, refreshing finish. That is what you will find in this wine. There is nothing I'd rather drink poolside." - Pamela Busch, Owner/Wine Director, CAV Wine Bar & Kitchen, San Francisco