The long winter has ended; summer is coming.  For your drinking pleasure, here are my top ten Rosés to drink this summer.  I know, I know.  For the last decade it seems everyone touts rosés as the next big thing, but no one really drinks them.  They look too much like that sweet white Zinfandel.  I get that, but the best of the roses are delicious wines that work by themselves or with food.  I am not putting down any vintages.  My advice is to buy them from the prior year, maybe two years old, but, never buy anything older than that (with only a few exceptions).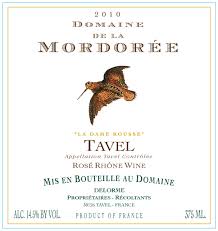 Domaine de la Mordoree Tavel Cuvee de la Reine des Bois – From the Tavel region of the southern Rhone Valley in France.  Quite possibly the consistently best rosé made anywhere.  This is a blend of mostly Grenache with some Syrah and other grapes.  Drink within three years of vintage.  About $35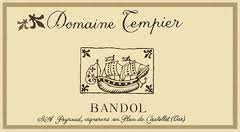 Domaine Tempier Bandol Rosé – From the Bandol region of Provence France.  Also one of the consistently great rosés.  It has gotten pricey, now retailing at $45 a bottle.  Still, it is worth trying at least once.  Drink within four years of vintage.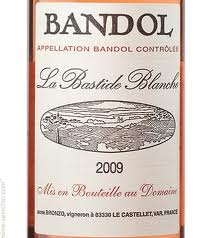 Domaine Bastide Blanche Bandol Rosé – Another rosé from Provence.  This is a blend with mostly Mourvedre grapes.  The Provence rosés speak to the food, and to the climate  This one is excellent.  Drink within two years of vintage.  Around $30.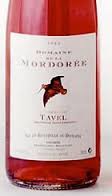 Domaine de la Mordoree Tavel la Dame Rousse – This is thelittle brother of the Reine des Bois and  it is exceptional in its own right.  Mostly Grenache with some other Rhone varietals.  It can be found for under $25 a bottle.  Drink within two years of vintage.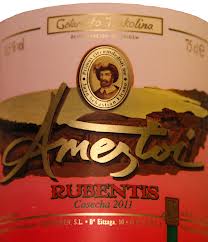 Ameztoi Getariako Txakolina Rubentis - Fromnorthern Spain.  This is one of my favorite rosés.  It has some spritz to it.  Refreshing with great strawberry and watermelon notes.  About $23.  Drink within a year or two of vintage. 
Kapcsandy Family Winery Rosé State Lane Vineyard – This is a serious rosé from one of the premier wineries in Napa Valley.  Their Grand Vin rosé is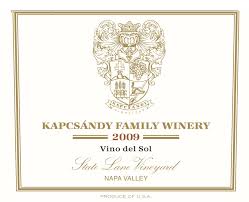 $45, and their regular version sells from the winery at $25 and is almost as good.  It is a refreshing blend of mostly Cabernet and Merlot.  It should be drunk within four years of vintage. 
Bedrock Rosé Ode To Lulu – This is Bedrock's take on a Provence rosé grown in California.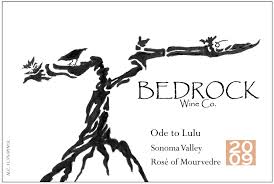 Every year, this blend seems to increase in quality.  For $25, it competes with the best of them.  Drink within two years of vintage as the charm is in its fresh and bright fruits.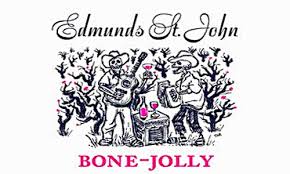 Edmunds St. John Gamay Bone-Jolly Rose Witters Vineyard – This is from oneof the old guard in California, Steve Edmunds.  The wine is made from the Gamay grape.  This is fresh wine that works great with food.  It is not a big, in-your-face wine, but one of subtlety.  Yet, when drinking it, I marvel at how well it intertwines with not only the food, but the atmosphere and the conversation.  Available for around $20.  

Cataldi Madonna Cerasuolo Pie' Delle Vigne – This is a rosé version from Montepulciano D'Abruzzo in Italy.There is a lot of bright cherry fruit here and it also has some depth.  Around $20, this should be drunk within four years of vintage.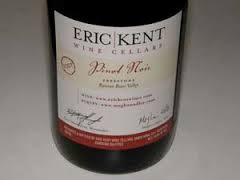 Eric Kent Rosé Syrah/Pinot Noir California – This is an excellent rosé made from an interestingblend of Syrah and Pinot Noir.  It has some complexity while made in a style that is light and refreshing.  Works with or without food.  Under $20, it should be drunk within three years of vintage.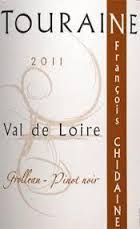 Francois Chidaine Rosé Loire – This is a rosé from the Loire Valley in France. It is an equal blend of Pinot Noir and Grolleau grapes.  Chidaine is fast becoming one of the top producers in the Loire Valley and this wine is right up there.  Available for under $15 a bottle, this might be the best value listed here.  Drink within two years of vintage. 
There you have it.  Ten rosés to go out and look for.  Actually, there are eleven, but there so good, what's one more.  More importantly, to enjoy over the next few months of summer!