The Wine List is a monthly feature by IntoWine contributor Loren Sonkin where he provides a list of seasonal wine recommendations designed to ensure your wine cabinet is sufficiently stocked with fantastic and unique wines.  
They tell me that Spring begins on March 21st.  After this brutal winter, it can't come soon enough.  Of course, some of you live in warmer parts, but that still begs the question, what wines should I be buying now?  Here are some suggestions.  
Spring brings a plethora of early vegetables, and my favorite among them is asparagus.  This is traditionally a tough food to match with wine.  Asparagus contains a chemical called methyl mercaptan which can make wine taste green or vegetal.  First, a lot of times it depends on the preparation.  Sauces will impact how well the wine matches the food, but if you like your asparagus, fresh and simple, perhaps steamed or roasted, don't give up.  I tend to choose a crisp, slightly green white wine such as Gruner Veltliner or, perhaps, an Albarino.  Traditionally, these come from Austria and northwest Spain, respectively, but there are new world versions that are great as well.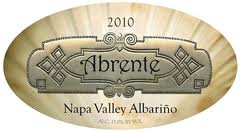 1. Abrente Wine Cellars Albarino is a California take on this traditionally Spanish wine.  With great green apple flavors and just a bit of white pepper, it matches asparagus very well, yet also has the body to drink on its own.  Try to find the youngest vintage you can, but this is fresh for a few years from vintage. About $22.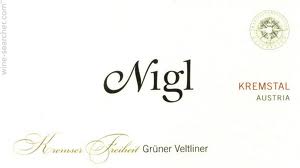 2. Nigl Grüner Veltliner Freiheit Kremstal, from Austria, has aromas of fresh limes and pears with some white pepper.  This is a crisp, clean wine that goes great with lighter fare.  About $20.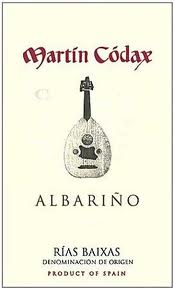 3. Martin Codax Albariño Rias Baixas, from the cold, windy, northwest corner of Spain where the wines struggle to get ripe.  This is a crisp wine that has sea air, herbal notes and minerality.  Excellent as a starter or with salads and lighter fare.  About $15. 
Looking for something else in a white?  Sauvignon Blanc is made worldwide and its location determines its profile.  Plus, if you buy too many, these make great summer sippers on the deck or patio.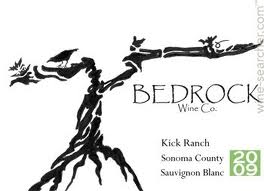 4. Bedrock Kick Ranch Sauvignon Blanc is from California.  There are a few wineries making dynamite wines from this vineyard including Bevan Cellars and Enkidu.  Great aromatics in this wine.  Peaches, tropical fruits, slight grassy notes.  Great texture and body.  Just delicious as a cocktail or with food.  Around $26.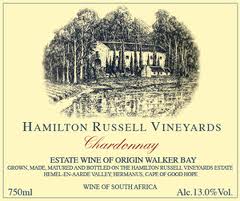 5. Hamilton Russell Chardonnay from South Africa.  A recent bottle was quite a revelation for me.  It is crisp and fruity with without being heavy or over-oaked.  Lots of classic Chardonnay flavors that will pair well with lighter fare and sea food.  About $28.
Spring is also a time of Pasta Primavera and other fresh spring vegetable dishes.  These call for lighter reds that won't dominate the food but have enough acidity to carry the flavors.  I am a big Chianti fan and it seems like almost every year is a great vintage.  Right now the 2010s are hitting the shelves and they are great.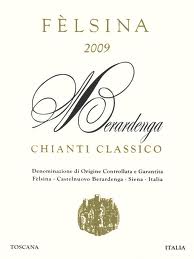 6. Felsina Chianti Classico is from the heart of the Chianti region in Tuscany, Italy.  It is one of the best wineries in Chianti.  While Felsina makes wines that cost five times more, this one is excellent.  It has cherries, spice and black licorice with a great balanced acidity.  Food friendly and certainly capable of cellaring for five years or more.  About $20.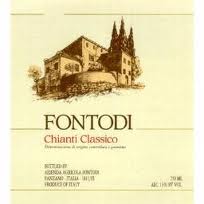 7. Fontodi Chianti Classico is another choice for a great Chianti.  About $10 more than the Felsina, it is every bit as good but with a deeper flavor.  Great cherry fruit with spice and acidity.  Food friendly and easy to drink.  About $28. 
Of course, there will be wet damp cooler days to get thru this spring.  For evenings where sitting by the fire with a heartier read is called for, open a red zinfandel.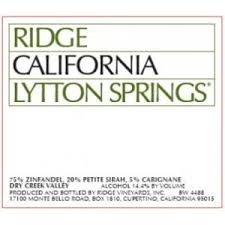 8. Ridge "Lytton Springs" Dry Creek Valley Zinfandel is always a classic.  This is mostly Zinfandel with Petite Sirah and Carrignane blended in.  Robust but elegant.  It can be drunk now or in ten years.  Great black and red fruits with that classic bramble flavor.  About $35,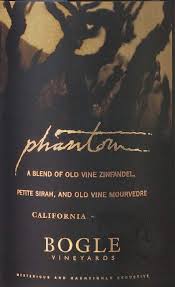 9. Bogle "The Phantom" Red Blend from California is a solid, inexpensive wine that always seems to please.  This has a lot of Zinfandel in the blend.  Lots of fruit, some complexity, great texture.  The bottles always seem to get drained quickly.  About $16.
Finally, want one wine to splurge on now?  For Spring?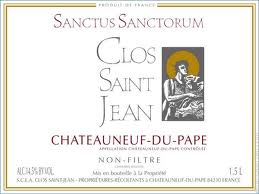 10. Clos Saint Jean Châteauneuf-du-Pape, from the southern Rhone Valley in France.  This can be drunk now or cellared.  This is a delicious wine made from Grenache and other varieties.  Red fruits, spice and floral notes.  It's a big wine that needs to breathe for a while.  Food friendly too.  About $40
There you have it.  Ten wines to buy now in hopeful anticipation of Spring.