QUESTION: What differentiates old world versus new world wines?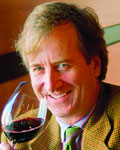 This is a question that does not have a consensus in the wine business. It used to be that countries like France were old world and New Zealand were new world. In general, these arguments can still stand. New Zealand really is a new wine producing country. However, it gets into murky water. Some people would consider South Africa, Chile, Argentina, Australia, Spain, Lebanon and Portugal as new world producers. All of these countries have been making wine for centuries. Nothing new world about them at all but, from a marketing perspective, you'll often find them listed as new world wines. This is probably because they are relatively new to exporting and countries, where the consumers were more traditionally drinking French, German and Italian wine, considered them "new to their world".
There is the added confusion where some wine professionals refer to old world and new world as being defined by a style of wine. For instance, Portugal has Barca Velha, one of the greatest wines in the world, which is made in a very old fashioned "old world" style and has an "old world" character. Portugal also has Quinta do Crasto, noted for making some of the most exciting wines produced anywhere in the world, only since the 1990s, [it has even featured as # 3 in the Wine Spectator's Top 100 Wine of the Year], which is made in a very "new world" way [Australian winemaker] and has a "new world" character.
So, does Old World and New World refer to a style or a country? In my opinion, it is both, or either/or. - Bartholomew Broadbent, CEO of Broadbent Selections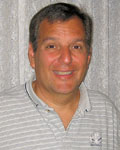 This is a paradigm that means less and less in today's wine world.  What is usually meant by old world are wines that are lower in alcohol, not as fruit driven, instead being more mineral driven, usually higher in acidity as they were designed to go with a meal and from an area of the world with a long established wine tradition that respected the terroir (a sense of place) of the wine. New world wines, on the other hand, were fruit bombs, that lacked a sense of place. They brought hedonistic pleasure with high alcohol, gobs of fruit and were more befit as a cocktail than on a dinner table. 
I think today that wines of all styles are being made everywhere.  Moreover, the old world wines are increasingly being made in a riper style showing more fruit and alcohol.  This is done to increase sales as the markets have shown a preference for "deliciousness".  New world wine makers are finding they want to make wines that are food friendly and to establish just what their sense of place can show.  The result is that a consumer can find wines of all styles now, from full throttle, high octane fruit bombs from Bordeaux to finesse Pinot Noirs from Sonoma and Australia. - Loren Sonkin is an IntoWine.com Featured Contributor and the Founder/Winemaker at Sonkin Cellars 
To provide diverse, unbiased, and independent advice, Bartholomew and Loren answer all user submitted questions without consulting one another. Sometimes they agree, sometimes they don't. Always interesting though. Have a wine question for them? Submit it via our Contact Us form.