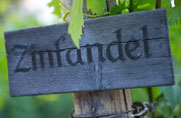 Napa Valley Zinfandels are celebrated for their easy drinking allure and bold juicy flavors making this varietal a total crowd pleaser. Zinfandels made in the Napa Valley are iconic, although some may say a little forgotten, however, it's a flavor profile known for intense black fruits and spice which render Napa Valley Zinfandels as the most epically jammy varietal produced. The Napa Valley's warm California climate is fundamental to winemaking and Napa Valley Zinfandels are a great example of how winemakers utilize that heat, skillfully harnessing the temperatures to produce some of the most intense wine the Napa Valley has to offer. Zinfandels crafted in the Napa Valley region, especially old vine Zinfandels, have exploding flavors that ripen outrageously giving life to wines that create an exceptional food and wine experience. When you find a way to always have excellent Napa Valley Zinfandel around it's sure to illuminate any meal because Napa Valley Zinfandel is, more than anything else, a food pairing wine. These Napa Valley wineries with the best Zinfandel are recommendations specifically known for their outstanding, award-winning Zinfandel.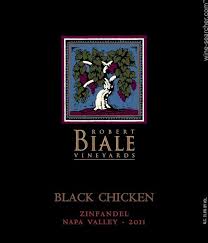 Robert Biale Vineyards- Ask anyone who lives in the Napa Valley what winery to visit when seeking out amazing Napa Valley Zinfandel and they will always respond with Robert Biale Vineyards. The family history and wine story is a fabulous tale; they have been crafting Zinfandels for over seventy years and a teenaged Aldo Biale even had a code name to help secretly sell to his preferred clients. The Biale family, being Italian immigrants, saw Zinfandel as sturdy enough to with stand the olden days in the Napa Valley where farming techniques were, shall we say, much less accommodating to the grape vines.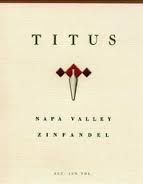 Titus Vineyards- Two brothers working together to achieve greatness is exactly what their Zinfandel radiates. Titus Vineyards create Zinfandel that is honestly a foodies dream; its many layers of toast, oak, candied fruit, and caramel will teach your palate the joys of a truly beautifully crafted Zinfandel. This winery is the place to visit, taste, and buy Napa Valley Zinfandel. The way Titus Zinfandel pairs well with food, adding almost the perfect element to any meal, you will want to stock up and have a bottle readily available for any occasion. Also, this winery is small production allowing you the chance to have Napa Valley Zinfandel that's not only off the charts amazing but is also limited release, can you say, "crème de la crème."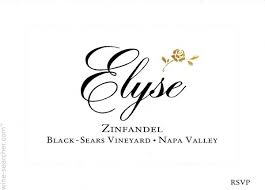 Elyse Winery- Keep a look out when visiting the Napa Valley because Elyse Winery's Zinfandel can be found on many Napa Valley restaurant menus. Named after their Daughter Elyse, Elyse Winery has a spectacular "follow your dreams" wine story, and it all started with Zinfandel. Ray and Nancy Coursen moved to the Napa Valley in 1983 to pursue Ray's dream of winemaking and now this family is wonderfully established with a glowing reputation for making outstanding food pairing wines. Ray has by this time perfected his Zinfandel winemaking skills giving us the chance to taste an expert's Napa Valley Zinfandel.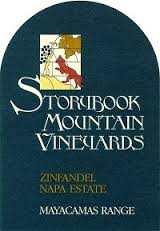 Storybook Mountain Vineyards- The beauty of Storybook Mountain Vineyards is unparalleled, as is the Zinfandel grown here. Visiting this enchanting winery will inspire new and old wine lovers alike because Storybook Mountain Vineyards is one of Napa Valley's most beloved vineyards. First planted in 1883 by a German family later to be abandoned post prohibition, Jerry Seps and his wife Sigrid revived the site in 1976. In 1983 Storybook Mountain Vineyards released their first Zinfandel which won a gold medal and from that moment on they became award-winning winemakers soon to gain all-star status by captivating the international market.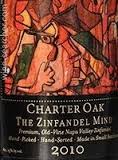 Charter Oak Winery and Vineyards- This family winery keeps things real, they pride themselves on being the "most original, old-world" winery around, plus they bottle some of the Napa Valley's most elegant Zinfandel. Visiting Charter Oak Winery and Vineyards is a blast, they have a hands on approach with guests and thoroughly enjoy teaching about winemaking and their old school approach to crafting spectacular wines. Winemaker Robert Fanucci channels his grandfather Guido Ragghianti's winemaking style and techniques to create extraordinarily unique Zinfandels. The key to this family winery's success is the passion and respect they have for the past, Charter Oak Winery and Vineyards work hard to preserve their history and their sweet nostalgia is tasted in every bottle.