Top Ten California Zinfandels - 2016
I tend to taste and drink a lot of wine over the course of a year. I am in a few tasting groups, sometimes the wines are consumed at various local wine store tastings and a number drunk with friends and family. Early on, it was evident that the best way to pay attention and also to remember what wines were consumed was to write a tasting note. Over the years, I have written well over 10,000 tasting notes probably representing 70% of the wines I have tasted. I make no pretense about the quality of the notes, but sip by sip and bottle by bottle, the notes have gotten a bit better. It always interesting at the end of the year to go back and review what wines were consumed and which ones I liked the best – overall and in categories. In 2016 I wrote 1,334 tasting notes. Thanks to computers, I can sort and select them down into various lists. I give you these to use as you wish – suggestions, comments, and reasons to laugh or disagree.
Caveat - I have for the most part not repeated wines that were tasted multiple times or the same wine from a different but close vintage in an effort to list more wines for those looking for suggestions. I drink, for the most part, what my wife and I like, so did I miss out on categories or specific wines? You bet. There is a lot of great wine out there and one can't drink it all. Part of the fun is seeing, over the years, how tastes change, finding new discoveries, following the development of vintages but most of all, just enjoying this special beverage. Cheers! - Loren Sonkin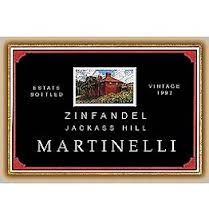 1. 2007 Martinelli Zinfandel Jackass Vineyard - USA, California, Sonoma County, Russian River Valley
Wow. This took me by surprise. The label did confirm 15+% abv. The wine was splash decanted and then allowed to rest for just around 20 minutes. Purple in color. The nose was not that different from an 82 Lynch Bages that I had earlier in the week. Complex and interesting. There was black raspberries, tobacco, roasted meats, and a bit of spice cabinet notes. Really deep and intriguing. On the palate, no hint of alcohol, syrup or goop. Layers of black raspberries, cigar tobacco, dried forest floor and roasted herbs. Lots of the black raspberry fruit but in proportion. Nice acidity. Wonderful balance. My first sip stopped me in my tracks so to speak. made sure I had the right glass. Slight tannins. Long finish. This had to have been right at peak. Never had a Jackass Vinyard wine this good or even a Martinelli. My wife never stopped raving about it and neither did I but for different reasons. Seems like no hurry but I would not take a chance. This was brilliant. Open now. (97 pts.)
For more than 25 years, The California Wine Club founders Bruce and Pam Boring have explored all corners of California's wine country to find award-winning, handcrafted wine to share with the world. Each month, the club features a different small family winery and hand selects two of their best wines for members.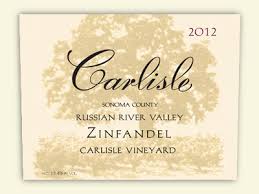 2. 2012 Carlisle Zinfandel Carlisle Vineyard - USA, California, Sonoma County, Russian River Valley
Great showing for this. Drinking quite well and open (like many 2012's). Purple in color. The nose has an interesting black olive thing going on. Almost Rhone-like. There is also a nice black cherry thing and and a bit of bramble. On the palate, this is deep. Still young but open and delicious. It seems to mellow a bit with each sip but then the bottle is empty. Well balanced. Certainly no hurry but so good today. (94 pts.)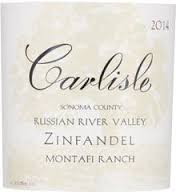 3. 2014 Carlisle Zinfandel Montafi Ranch - USA, California, Sonoma County, Russian River Valley
Needs a bit of time or air, but this has upside potential. Purple in color. The nose is deep with boysenberries, spice, slight vanilla and hints of pepper. On the palate, there are a lot of tannins. Plenty of fruit, but it needs some time to integrate. Juicy acidity. Lots of black raspberries, pepper and spice. Long finish. Its delicious now, if more pieces parts. Give it a year or two. Beautiful wine. (93 pts.)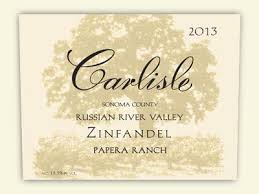 4. 2013 Carlisle Zinfandel Papera Ranch - USA, California, Sonoma County, Russian River Valley
Another great showing for a Carlisle who has become my wife's favorite winery. Purple in color. The nose has black raspberries, black cherries, bramble and slight pepper. On the palate, lush texture. Turning more red fruits on the palate. Great balance. Nice finish. Great with food. Delicious wine. Still young and no hurry, but no regrets opening now. (93 pts.)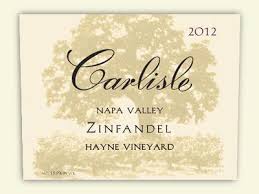 5. 2012 Carlisle Zinfandel Hayne Vineyard - USA, California, Napa Valley
Opened up sitting around the fire. Awesome bottle. Great texture. Lots of black raspberry and raspberries. Deep. Long finish. still young but very accessible. (93 pts.)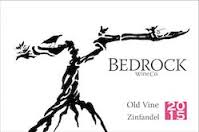 6. 2015 Bedrock Wine Co. Zinfandel Old Vine - USA, California
My first time trying this vintage. Better than the 14 and maybe the best one yet from this perennial value. Drunk over two nights, it was a couple of "points" better on night 2. Purple in color. The nose is deep with plums, black raspberries and slight cough syrup on night one. The cough syrup not got deeper and was kind of a mix between leather and iodine on night two. Nice but more intriguing. On the palate, great texture. Lots of black raspberries and some plums. One dimensional but quite good on night one. On night two, this got much deeper. While I would not say complex or layered, the depth and length was excellent. Slight tannins lessened some on night two. Nice finish. At around $20, great value here. The hard part will be keeping my hands off of my stash. (92 pts.)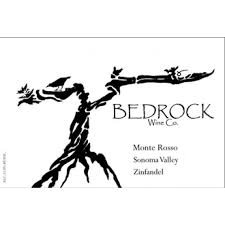 7. 2014 Bedrock Wine Co. Zinfandel Monte Rosso Vineyard - USA, California, Sonoma County, Sonoma Valley
Ruby/purple in color. The nose has black raspberries and blueberries. Also some spice. Medium tannins. On the palate, black raspberries with some anise especially on the finish. very nice. A bit bigger than the other wines tonight. Another year or two should put it in prime time. (92 pts.)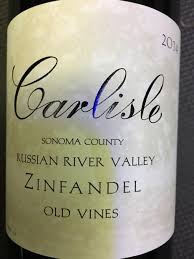 8. 2014 Carlisle Zinfandel Old Vines - USA, California, Sonoma County, Russian River Valley
One of my favorite value wines. Period. This is really deep and to me, seemed even better than the 2013 at this young stage. Purple in color. The nose has black cherries, slight balsamic vinegar, hints of leather and iodine. With air, some black raspberries come out and the leather gets stronger. On the palate, this is juicy with black raspberry fruit. Medium tannins. Plenty of depth. Showing a nice complexity at this point. Great finish that makes you want to take another sip. I probably underscored this. Quite an exciting wine actually. (92 pts.)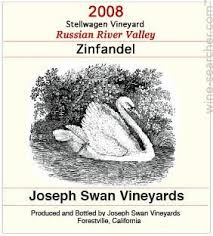 9. 1994 Joseph Swan Vineyards Zinfandel Stellwagen - USA, California, Sonoma County, Sonoma Valley
Seemed to be most people's, not all, WOTN. Pale ruby in color with some browning all the way thru. Just a terrific nose. Very Bordeauxesq. That is to say, dusty with cigar box but also some nice red fruits. Complex and pretty deep. On the palate, there is good red fruits. Hard to say, maybe cherries. Also some layers of warm dry earthiness. Great acidity and balance. Went great with a pasta dish. Very nice finish. Mature of course but while mature, it did not taste over the hill. Led to the invariable discussion about is this what one buy's a Zin for. I get that but at the same time, if you buy a bunch and let one or two age, why not. This was delicious. (92 pts.)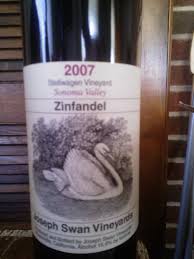 10. 2007 Joseph Swan Vineyards Zinfandel Stellwagen - USA, California, Sonoma County, Sonoma Valley
My favorite of the younger Zin flight. Purple in color, almost inky. The nose has black raspberries, dark cherries and black pepper. Also a bit of smoke. On the palate, this is big and round and lush. Delicious. The biggest wine on the table. Juicy black raspberries give it this nice acidity quality that makes it food friendly at the same time. Nice finish. This is young and seemingly with years left in it. Still shows that youthful Zinfandel rambunctiousness, but also some pedigree too. (92 pts.)