With the start of summer, there is a desire for red wines that are not heavy, but refreshing and work with BBQ and other summer foods.  At the same time, summer often means parties and larger gatherings, so wines need to be affordable when buying in quantity.  Here is a list of some wines that fit that bill.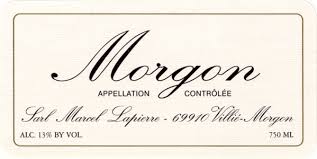 Marcel Lapierre Morgon – This is a Cru Beaujolais from France.  That means it is from a specific vineyard and is nothing like the Beaujolais Nouveau that comes out in November.  This is a wine that will drink well on release but can age well in a good wine cellar for a decade.  It is a serious wine with lots of cherry flavors but still on the lighter side.  If consuming outside on a hot day, serve with a bit of a chill.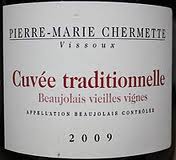 Domaine du Vissoux / Pierre-Marie Chermette Beaujolais Vieilles Vignes Cuvée Traditionnelle – Another more serious Beaujolais, although perhaps a bit less so than the Lapierre.  This is delicious and goes great with food and on its own.  With cherry flavors, this it goes great with BBQ or fish.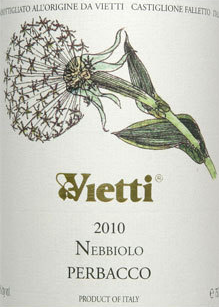 Vietti Langhe Nebbiolo Perbacco – This is from the Piedmont region of northern Italy.  If you like Barolo or Barbaresco, this is a lighter version of those.  Made from Nebbiolo, this will last in a good cellar for five to ten years, but it delicious on release.  With light cherry flavors, this goes great with salads and more acidic foods that can be hard to match with a red.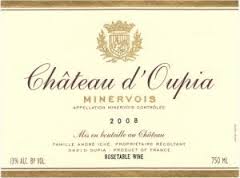 Château d'Oupia Minervois – One of the great values in red wine, this is from southern France.  This is a blend of Carignan, Syrah and Grenache.  It can be found for around $10 a bottle.  In the summer, serve it with a slight chill.  Flavors of red and purple fruits, this works great on the deck or at the table.  Easy to drink, it matches well with meats and fowl or even grilled vegetables.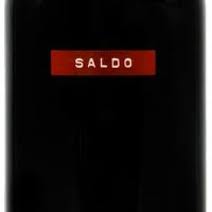 Orin Swift Saldo Zinfandel – This is a popular line of wines these days.  A classic California Zinfandel, it is a big, fruity wine with lots of fruit, it makes a great cocktail but also works well with grilled meats.  Give it a bit of a chill when drinking this outside at a cook out as that tames it just a bit.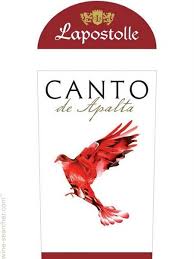 Casa Lapostolle Canto De Apalta – This is a lower priced wine from Casa Lapostolle in Chile.  A blend of Carmenere, Merlot, Cabernet and Syrah, this has an easy drinking complexity to it.  Food friendly or easy sipping on its own, at around $16, it won't' break the bank either.  Drink these within the first few years of vintage.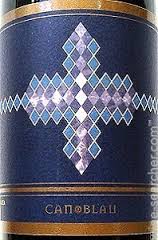 Cellar Can Blau Montsant – A great value from the Montsant region of eastern Spain, it can be found for around $12.  This is a blend of Carenana, Syrah and Grenache.  Flat out, delicious, this matches well with grilled meats and BBQ, and also works well on its own.  It is very smooth and the alcohol is in check, so it makes a real crowd pleaser.  Drink within 3 years of vintage.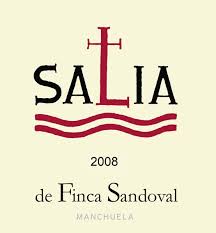 Finca Sandoval Salia – This is another value wine from Spain, this time from the Manchuela region of Spain.  It is a blend of Syrah and Grenache which can be found for $15 or less.  Delicious and food friendly, it is ready to go on release.  With flavors of cherries, black raspberries and plums, it also drinks very well on its own.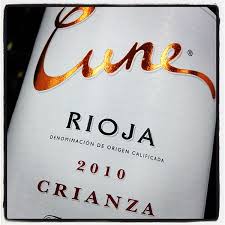 Cune Crianza Rioja – This is another great value from Spain, it is a traditional Rioja.  A bit lighter than the other Spanish wines listed here, it has cherries, vanilla and balsamic notes.  Serve this with a bit of a chill and its perfect for large cook outs.  Around $12, it should be drunk within a three to five years of the vintage.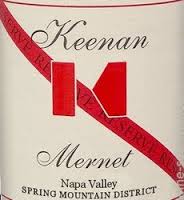 Keenan Napa Valley Merlot – This is the most expensive bottle on the list.  Sometimes a pricier bottle is needed.  This retails for around $30, which is still a bargain these days for a Napa valley Merlot of this quality.  It drinks well on release but can be cellared for a decade.  It has juicy cherry fruits with a nice depth to it.  Great with a steak off the grill, perhaps save this for a more intimate cookout. 
So there you have it, some tasty and affordable red wines to start the summer off with.  Enjoy!