Best Zinfandel (For the Money)
IntoWine.com asked our wine experts to recommend the best value Zinfandel. Here are there top picks for a good bottle of Zinfandel at an affordable price point:
In January I attended the ZAP (Zinfandel Advocates and Producers) festival at Fort Mason in San Francisco. Hundreds of producers poured their wines there, and yet I found it extremely difficult to find a good Zin under $20. In fact, many producers were asking as much as $50/bottle for their wines, and the majority of them were too overripe, too alcoholic, or just unbalanced. And I'm not one to turn my nose up at Zinfandel. To me, Zinfandel is the puppy dog of the wine world. Friendly, in-your-face, and though usually lacking in subtlety, it is nonetheless always nice to have around. Zinfandel is the perfect barbecue wine, and I personally have a bit of an obsession for Zinfandel and hamburgers. So I was pleased to find that at least somebody is making good Zinfandel at a sensible price. For $15.99/bottle, the Dancing Lady Old Vine and Old Vine Clone Zinfandel from the Della Costa Family Vineyard in Alexander Valley hits the spot. The fruit is very concentrated: it has a pleasant raspberry/brambleberry jam character to it without tasting overripe, and finishes with nice savory spice notes. Though it comes in at a whopping 14% alcohol, it doesn't taste unbalanced. I recently tried it with grilled Calabrese sausages, which brought out some wild herb notes in the wine. Unfortunately less than 500 cases are made, and limited production usually means ridiculous pricing, but at least for the time being, Dancing Lady is one of the best value Zinfandels out there. - Kareasa Wilkins, Wine Consultant for Weimax Wines & Spirits in Burlingame, CA and an IntoWine Featured Writer
---------------------------------------------------
I'm a fan of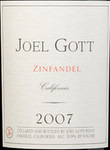 custom crush. I like the idea of saving consumer's money by avoiding the overhead costs of production facilities, a fancy tasting room and expensive vineyards. Nobody performs custom crush better than Joel Gott Wines. Take the 2007 Joel Gott California Zinfandel, a rich and balanced zinfandel incorporating nearly all the greatest wine growing regions of California. Old vine grapes from Lodi give the wine European character, Napa Valley fruit gives it power and depth, the Sierra Foothills provide structure and cool Sonoma fruit produces classic Zinfandel flavors of pepper and anise. Buying the grapes, producing wine from those grapes, barreling the wine in oak and enclosing the finished product in an attractive package should cost more than $17 dollars. And indeed it may. Buy the wine before Joel or any of his talented team of winemakers discover the real value of this wine. - Michael Whitehead, IntoWine Featured Writer
For more than 25 years, The California Wine Club founders Bruce and Pam Boring have explored all corners of California's wine country to find award-winning, handcrafted wine to share with the world. Each month, the club features a different small family winery and hand selects two of their best wines for members.
---------------------------------------------------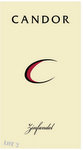 Ah, California's quintessential grape. Far too often zinfandel is nothing but jammy fruit with no backbone and the public seems to have embraced this one trick pony. It's a shame really, because zinfandel, when done right, is a complex wine. The Candor Zinfandel ($19) from Paso Robles and Lodi exhibits a boatload of fruit, plum, blackberry, pomegranate, nearly a syrah like nose. In the mouth this version is lush and viscous with deep spice notes and carry the soft fruit throughout the mouth. This wine has soft tannins making it easy to drink and a nice touch of oak to round it out. At this price, you can't find a better quality zinfandel, and one which has several tricks up its sleeve. - Michael Cervin, Wine Judge, Restaurant Critic, and IntoWine Featured Writer